GRE Prep Courses in Madrid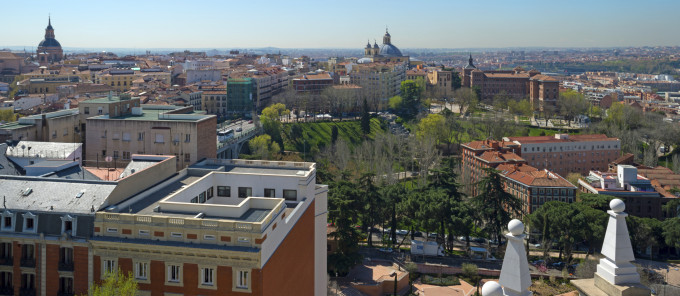 As one of the most widely used standardized tests around the world, especially in Madrid, the Graduate Record Examination, or GRE, is often feared by many prospective graduate students. The reason being, most students are fully aware that the GRE is much more than a nearly four hour-long computer-based assessment of verbal reasoning, quantitative reasoning and analytical writing skills. The GRE is also a necessary tool used to filter out the most academically inclined. With Manhattan Review, you'll get access to all the resources and information you need to triumph over the GRE and score your highest possible score, too.
For over 15 years, Manhattan Review has been delivering top-notch GRE test prep to students all over the world. We have been able to do this because we offer something that no other test prep service does: a la carte services. Specifically, we give students the opportunity to design a tailored program suited to their individual needs and learning styles. Whether the students prefer the one-on-one learning interaction of a private tutor or they feel more comfortable interacting in a virtual environment, with our test prep services, they can choose the best learning situation to suit their needs. And as a result, our test prep courses have become one of the top rated all over the world.
In Madrid, when it comes to setting the bar for test prep courses, Manhattan Review is a world-class leader. All of the top colleges and universities, including Complutense University of Madrid, Autonomous University of Madrid, University of Alcala, and the San Pablo CEU University are always the first to admit our past participants, because they know that we train the best with our programs. The same is true for all the top companies in Madrid as well.
From Telefonica to Iberia and everything in between, all the top employers in Madrid have consistently hired Manhattan Review past participants, for one reason only: They also agree that we are the best at what we do. Over the years, this has helped build our stellar reputation in Madrid, which is why we stand can behind our statement of guaranteed improvement in your test scores with our services.

I wanted to thank you for teaching my class and being such a dedicated instructor. When I first started studying for the GRE I was doing it from complete scratch as I had not done this type of math in many years. I was scoring in the low 300's, and was having trouble with some of the quick math necessary to do well on the test. Our class helped me figure out how to break down problems into commonly found concepts and to quickly do the computation to answer them (by, for example, factoring). I took the GRE this past Friday and scored a 720 in math -- much higher than I had originally hoped for when I started studying. I know your going the extra mile to help, both in tutoring and in class, really made a difference to my score. Thanks again!
- Puja (This student took out GRE Tutoring)
Madrid
Phone: +34-911-876-504

Primary Course Venue:

Sheraton Madrid
Calle Alfredo Marquerie 43
28034 Madrid
Spain

NOTE: We do NOT typically have staff at the venue, so email us before visiting the venue.
Meet a Madrid GRE Tutor: Raul P.
Growing up outside of Madrid, in the town of Lisbon, Raul always dreamed of moving to the global city and making his own imprint as a successful engineer. That he did. After graduating at the top of his class from the Technical University of Madrid, Raul received what some would call a once in a lifetime opportunity to work as an engineer for one of the top tech companies in Madrid. That opportunity proved fruitful in many ways, as Raul worked over 10 years to establish himself as one of the leading engineering professionals at his company, he also learned that he had a passion for helping to develop other professionals. He also met his wife, Gabriela, this way.
Nearly seven years into his tenure as a leading engineer for his employer, Raul joined Manhattan Review as a professional tutor and has enjoyed every minute of it. For Raul, the tutoring process is just as much about preparing the students for the GRE as it is about preparing them for a successful academic and professional career thereafter. Being a product of Spain himself, Raul feels passionately about instilling the valuable lessons that he has learned over the years, and sharing his accumulated knowledge in an effort to give the next generation the competitive advantage. As a result, Raul is one of many reasons that Manhattan Review is a world leader in test prep services!