GRE Prep Courses in Louisville (Kentucky)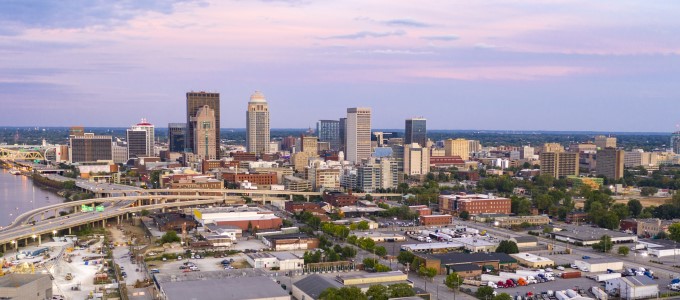 As one of the most widely administered standardized tests in the world, the Graduate Record Examination, or GRE, plays a critical role in the application process for many of the top graduate programs. Designed to test academic aptitude of applicants and potential for success in graduate school, the GRE can be a tremendous obstacle for many prospective graduate students as they prepare to take the GRE and earn their highest possible score. Students seeking top GRE scores need to formulate a winning study plan and stick to the strategy. Manhattan Review is the answer to your study plan and GRE test preparation needs. At Manhattan Review, our team of experts have analyzed and deconstructed the exam to create GRE prep courses with a proven track record for success. Our GRE courses meet the learning needs of every type of learner by providing the opportunity to choose the approach that works best for you. We know exactly what to expect from the GRE and our syllabus will help you prepare efficiently and tactically for the test.
For over 15 years, Manhattan Review has been trusted by more prospective graduate students than any other GRE test prep consultant service in Louisville. As the industry-leader in GRE test prep services, we provide a state-of-the-art program that is unlike any other, giving our participants the opportunity to not only develop their own customized learning plan according to their own learning style and needs, but also gives graduate school hopefuls the chance to work with top professionals in Louisville. Manhattan Review combed Louisville and the surrounding area for the best-educated, expert instructors and equipped these tutors with our unique test prep method that has lead to dramatically successful results. Specifically, our past GRE test prep students have gone on graduate from top schools in Louisville including the University of Louisville and Strayer University as well as the top schools across the country including Stanford, CalTech, MIT, and other first-rate graduate programs.
In addition, Manhattan Review's stellar reputation in Louisville has afforded our past GRE test prep students the opportunity to work for all of the top local companies across a variety of industries. Our past students currently boast thriving careers at United Parcel Service, Ford Motor Co., General Electric Appliance, Humana Inc., Norton Healthcare, KentuckyOne Health, Yum! Brands, Papa John's International, Brown-Forman, Anthem, Kindred Healthcare, LG&E and KU Energy all thanks in large part to the foundation that was given to them by the experts at Manhattan Review. As a result, the top companies have come to rely upon Manhattan Review for the best and brightest that Louisville has to offer, trusting that our past GRE test prep students have the necessary knowledge and skills to excel on the job. Manhattan Review can do the same for you. Elevate your academic and professional goals when you sign up for GRE test prep courses with Manhattan Review in Louisville. You will not only bring your education to the next level, but Fortune 500 companies in the heart of Louisville will compete for your career as well. Contact us today for more information.

Bill put in a lot of outside hours preparing for class and answering questions throughout the week. He really tried his hardest to help us reach our goals. I really really appreciated how dedicated he was to helping us.
- Cheng (This student did GRE tutoring)
Louisville
Primary Course Venue:

Manhattan Review GMAT GRE LSAT Prep
Louisville Teaching Center at the Hyatt
320 West Jefferson
Louisville, KY 40202

Phone: (502) 515-7429

NOTE: We do NOT typically have staff at the venue, so email us before visiting the venue.
Meet a Louisville GRE Tutor: Tara D.
Growing up, Tara was always academically inclined. She also showed a propensity towards helping others. Naturally, she would one day pursue a career in education where she would combine her passion for continuous learning as well as being of service. Before finally pursing her career as an instructor for one of the top universities in Louisville, Tara spent nearly ten years working as a researcher for several of Louisville's top employers, helping them to develop business tools for marketing purposes and propelling company growth. Her onsite work then led to her opening her own consulting firm, and equally important gave her the opportunity to forge relationships with up and coming professionals who worked for some of the companies she consulted with, many of whom she developed a mentor relationship with. After making the transition over to being a full-time educator, Tara has been instrumental in developing a great deal of the talent in Louisville.
At Manhattan Review, Tara does much of the same. As a trusted member of our elite team of instructors, Tara plays an integral role in helping us to continue to develop the best and brightest in Louisville by providing an unprecedented GRE test prep consultant service unlike any other. Our GRE test prep students love to work with Tara because she is passionate about working with business students, giving them the tools and resources to achieve both academic and professional success in Louisville. With Tara's help, our GRE test prep students are able to achieve their GRE testing goals and so much more as they receive the benefit of her knowledge and experience. It is because of private tutors like Tara that Manhattan Review remains the industry leader in GRE test prep consulting services in Louisville.