GRE Prep Courses in Los Angeles (California)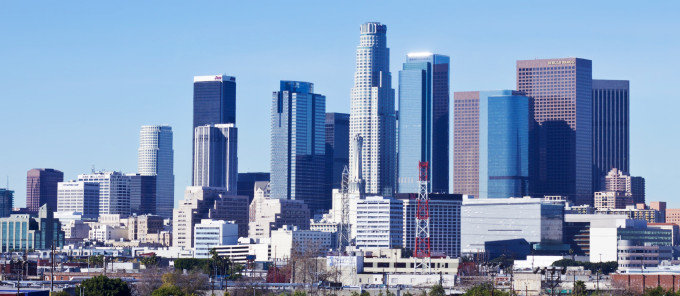 GRE Preparation in Los Angeles (California)
The Graduate Record Examination, or GRE, is the most widely accepted standardized test used during the application process into graduate school. Designed to test verbal reasoning, quantitative reasoning and analytical writing, the GRE is the first step that must be conquered in order successfully enter most graduate programs around the world. Knowing this fact inherently adds tremendous anxiety and pressure to students, who are no doubt already in distress over the prospect of embarking on graduate school to begin with. That's why students in Los Angeles seek out our expertise at Manhattan Review for help with their test preparation.
The first part of the six part GRE is the analytical writing section. In this section, students are employed to analyze an issue as well as an argument. This effectively tasks the test taker with the responsibility of both forming an opinion and presenting an argument for that opinion as well as critiquing someone else's argument. At Manhattan Review, we have the necessary tools to aid students in their ability to be successful in the analytical writing section. We accomplish this through two types of programs designed with the student in mind: the first is state-of-the-art interactive online courses and the second is one-on-one tutoring from world-class professionals.
The remainder of the GRE is then broken up into two parts: verbal reasoning and quantitative reasoning, each having two parts. The final section, called the experimental section, can be verbal, quantitative or analytical writing, depending on randomized selection. The goal of the verbal reasoning section is to test reading comprehension, text completion and sentence equivalence, while the goal of the quantitative reasoning section is to test skills including arithmetic, algebra, geometry and data analysis. Our experienced tutors know first-hand what it takes to achieve an above 90 percent score and can teach you to do the very same thing.
Why is a good score so important? Your GRE score is one of the biggest indicators of your knowledge base and/or academic abilities. Los Angeles universities from Stanford to the University of Southern California then use these scores to determine if you'll be a good fit for their top-notch graduate programs. It doesn't end there. All of the top employers in Los Angeles, like Target, FedEx Corporation and Bank of America then go on to hire former Manhattan Review students, because they know the same thing that Los Angeles schools know, and that is Manhattan Review is the best and so our students.

I wanted to thank you for helping me with the GRE prep and let you know that your teaching tactics worked! I took the exam yesterday and got an 800 on the math, 570 on the verbal and who knows about the writing but hopefully it's not below a 4! The verbal is tricky with those silly words but I am happy with my score and ready to walk away from this ETS madness. Thanks again and all the best!
- Sophia (This student took a GRE class)
Los Angeles
Primary Course Venue:

Manhattan Review GMAT GRE LSAT Prep
Los Angeles Teaching Center at the Marriott
900 West Olympic Boulevard
Los Angeles, CA 90015

Phone: (310) 402-5117

NOTE: We do NOT typically have staff at the venue, so email us before visiting the venue.
Meet a Los Angeles GRE Tutor: Ryan A.
Born and raised in Monroe, Louisiana, Ryan always had his sites set on one day moving to Los Angeles, California, and becoming a Mechanical Engineer for one of the major movie studios like Warner Brothers Entertainment Group. That way he could incorporate his love of movies and movie making with his love for engineering. In order to get there, he knew that it would take lots of hard work in school, so that's exactly what he did. Despite a few academic setbacks, Ryan was able to turn things around and graduate from high school on time and with honors.
When it was time for Ryan to select a graduate school, there was only one option: Syracuse in Los Angeles. He knew that Syracuse was considered one of the best programs in the country for engineering and so he set his sights on getting in, which included achieving at least a middle-80 score on his GRE. A friend told Ryan about Manhattan Review and he signed up for private tutoring, resulting in his scoring in the 99th percentile. To do this day, Ryan still keeps in touch with his former tutor and the two even compare notes on test prep tutoring techniques.
After graduating from Syracuse and working in the field for several years, Ryan finally got his opportunity to work in Engineering Operations for Warner Brothers Entertainment Group in Los Angeles. Not long after, he decided to the join the elite group of Manhattan Review tutors to give back and encourage students, just like he was five years prior. That was five years ago.
Today, Ryan is just as passionate about tutoring students at Manhattan Review as he was five years ago. He loves to share his personal story with students, not to brag, but to inspire them especially if they are feeling discouraged or are encountering external obstacles that are impacting their academic performance. He also likes to use analogies that revolve around his favorite team, the L.A. Dodgers, and he always manages to convert new fans.