GRE Prep Courses in Long Beach (California)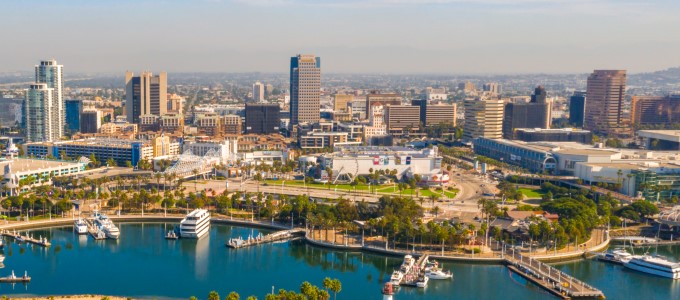 Manhattan Review is the best Graduate Record Examination (GRE) preparation resource for Long Beach area residents. We have been working with students around the world since 1999 as they prepare to take entrance exams for graduate programs and more. Using our materials, methods, and the instruction of the best learning coaches in the business, many of our former clients have achieved top-percentile scores on the GRE. As more careers are requiring higher levels of education, more people than ever before are applying to graduate programs. Our clients know that in order to stand out in a pile of countless applicants, they need to earn high scores on the GRE in addition to a high GPA and extra curriculars. Our Long Beach office offers on-site and interactive online group courses, personalized one-on-one tutoring, practice GRE exams, and consultation services. Our professionals are ready to talk to you about which learning plan would best suit you. Call, email, or contact us online today and get started on planning for tomorrow.
Most students planning to study at the graduate level will need to take the GRE. Historically it has been used for a wide array of disciplines in the arts and science, however, more and more law schools and business schools are also starting to accept the GRE for entrance into their programs. This makes the GRE one of the most widely taken standardized test for graduate school admission in the world. The fact that the GRE is becoming more widely accepted in specialty programs gives students who want to keep their options open one test to spend their time and energy preparing for which they can then use for many different applications. Of course, for the most selective programs, you will need to have a top-percentile score. Instead of trying to get a top percentile score in multiple exams, devote your time and energy to just one. Manhattan Review prides itself on hiring the best instructors in the business. Armed with our top-quality materials and proven methodology, they are ready to work with you to help you realize your potential in achieving your goal score.
Manhattan Review has helped thousands of students in Long Beach and other large cities secure admission to highly selective graduate programs at top universities. Those students have taken advantage of our group and private tutoring offers to help them prepare fully before exam day. After earning a top-percentile score on the GRE, many of our former clients have gained admission to some of the most selective schools in the world, including the University of California in Los Angeles, Yale, Harvard, Duke, the University of California in Berkeley, Princeton, California Institute of Technology, Georgetown, the Massachusetts Institute of Technology, the University of Virginia, Dartmouth, Brown, and many more. Many former Manhattan Review test prep students are now pursuing rewarding careers at Fortune 500 companies, such as Wells Fargo, Netflix, World Fuel Services, Microsoft, Enterprise Products Partners, New York Life Insurance, CVS Health, and Apple. Other past Long Beach students are now back in the city after securing lucrative employment with companies based in the region, including Boeing, Epson America, Inc., SCAN Health, Pioneer Electronics, Molina Healthcare, Inc., and more. Start preparing for your future today with Manhattan Review's GRE offers for graduate school applicants living in Long Beach.

I would like to let you know that I took the GRE on Monday, December 6th and earned a score of 1200 (600 verbal, 600 quantitative). I think that I did very well on the essay portion of the test as well but won't receive those scores in the mail for a couple weeks or so. I would like to thank my instructor (George S.) and Manhattan Review for helping me to increase my score so much (I got a 1050 the first time I took the GRE in 2002) Thank you very much.
- Tamara (This student took a GRE class)
Meet a Long Beach GRE Tutor: Gina I.
Gina I. grew up in the Midwest and attended the University of Wisconsin where she earned her bachelor's in chemistry. Nearing graduation, Gina and some of her friends formed a study group to prepare for the GRE and make applications to graduate school. There she found herself explaining concepts to her friends and learned that helping them understand better was highly satisfying. She was accepted to Cal Tech to earn her PhD. She now teaches college-level chemistry courses and has tutored students to prepare for the GRE for seven years.