GRE Prep Courses in London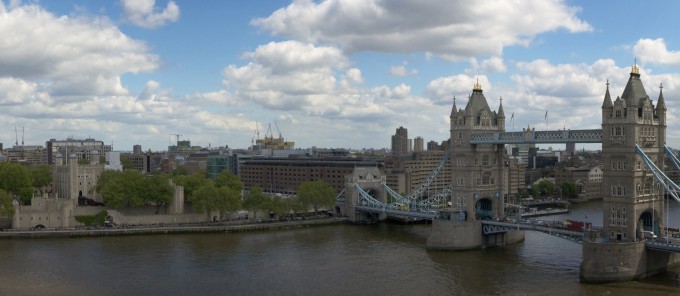 GRE Prep in London (England)
No matter what your chosen course of study, continuing your education is a smart move. With your advanced degree, you can set yourself apart from other candidates in your career path; get more job leads; hear "yes" more often. Manhattan Review has been helping students seeking top GRE scores since 1999. We have the highest quality course materials, coupled with the most accomplished London tutors, to deconstruct the GRE with a winning formula.
If you feel overwhelmed by the GRE and are cramming too much coursework into your study sessions, it's time to make this timeframe more productive and positive. You can enter the exam room with confidence and discipline, properly prepared to answer each question the smart way. We have GRE course formats with the flexibility to accommodate every learning needs, style, and schedule. We can help you create the study habits that will have the best results for you. As you prepare for the GRE in London, harness the experience of our expert tutors and the efficiency of our study syllabus.
When you get the best score on the GRE, you can choose the best graduate program that's perfectly fitted for you. If you are in the United States and wish to study across the pond, you can broaden your horizons and extend your professional reach. Get your Masters at University of Bath, Durham, Kent, Lincoln, Middlesex, Kingston, Newcastle, and countless prestigious colleges offering postgraduate degrees. As you boost your GRE scores, you'll expand both your possibilities and potential. Find the GRE test prep services that will bring you to the next level of higher learning and wider opportunities.

I wanted to thank you for helping me with the GRE prep and let you know that your teaching tactics worked! I took the exam yesterday and got an 800 on the math, 570 on the verbal and who knows about the writing but hopefully it's not below a 4! The verbal is tricky with those silly words but I am happy with my score and ready to walk away from this ETS madness. Thanks again and all the best!
- Sophia (This student took a GRE class)
London
Manhattan Review GMAT GRE TOEFL Prep & Admissions Consulting
Suite 36
88-90 Hatton Garden
Holborn
London EC1N 8PG
United Kingdom

Phone: +44-20-7060-9800

NOTE: We do NOT typically have staff at the venue, so email us before visiting the venue.
Meet a London GRE Tutor: Bernice W.
Bernice wasn't expecting to study in Britain. She graduated from American University in Washington D.C. and grew up in northern Virginia near the U.S. capital. Her father, a foreign relations diplomat, frequently went to Europe for business travel. In 2003, this post became permanent, and Bernice watched her parents pack up and relocate to the UK. The first time she visited, shortly after graduating from American, Bernice fell in love with the city of free museums and galleries, the parks, shopping, and the rich history. With her education background, Bernice was inspired to explore the possibilities of her chosen career path. She put a strict study plan in place to get a high score on the GRE. Then, she enrolled in Birkbeck, University of London, where she received her M.A. in Language Teaching.
Bernice has learned how to channel her studies on communication into her test prep courses. She is an incredible resource for the SAT, TOEFL, and GRE exams. Now this London teacher also spends her time tutoring for Manhattan Review. She thinks that everything happens for a reason, and her family's decision to relocate inspired a bold step in her own academic and professional journey. Bernice will help you begin your journey toward your Master's degree and break down the GRE in smaller, easier-to-swallow sections and energetic study sessions.