GRE Prep Courses in Lisbon (Portugal)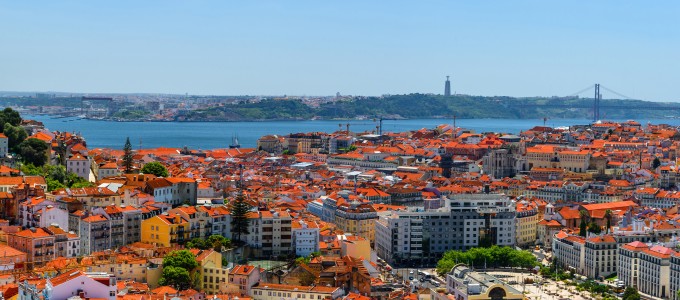 The Graduate Record Examination, or the GRE, is a standardized test that is very important to the admissions process of a wide variety of graduate schools. Having assistance in the preparation process is a potentially critical part of learning the material for the day of the exam, and knowing what the best option is for your preparation is an important step to take. Manhattan Review is the best option for preparing for the GRE in the Lisbon area, and students who utilize it for their standardized test preparation will be using services that have been refined since 1999. Students who take advantage of the services offered by Manhattan Review can choose between group courses, private tutoring, and practice exams to be used either individually or in combination with one another as they see fit. Students who use these services will also be able to enjoy specialized benefits that allow students to get the most out of their study plans.
Students who work with Manhattan Review in either a group course or private tutoring setting have the ability to take their lessons either in-person or online depending on what they feel would be best for their course of study. Manhattan Review instructors and practice exams are kept up to date so that their curriculums reflect the GRE in its most current incarnation, and the practice exams are changed as necessary on an annual basis for an accurate reflection of formatting and content. Students who work with a private tutor have the ability to customize their lesson plan as they feel is necessary to ensure the best possible coverage of the subject matter to ensure a better exam performance, and students who choose to use an in-person tutor have the ability to work anywhere in the Lisbon area that is mutually convenient for both the instructor and student in the commuting process.
Students who have taken advantage of the services offered by Manhattan Review for their GRE exam preparation have seen their scores improve in a way that allows for a greater variety of options when they are applying to graduate schools. Students who have worked with Manhattan Review have translated their stronger performances on the day of the exam into acceptance at numerous elite graduate schools, from Lisbon schools such as University of Lisbon to others across a wide variety of locations, including Harvard, Yale, Stanford, Massachusetts Institute of Technology, New York University, University of Chicago, Case Western Reserve University, Dartmouth, Penn State, Columbia, and many others. Students have also translated their academic backgrounds at these schools into career paths at a wide variety of companies. Call or email an academic program advisor today to learn more about Manhattan Review's options for GRE exam preparation in the Lisbon area.

Bill put in a lot of outside hours preparing for class and answering questions throughout the week. He really tried his hardest to help us reach our goals. I really really appreciated how dedicated he was to helping us.
- Cheng (This student did GRE tutoring)
Lisbon
Primary Course Venue:

Sofitel Lisbon
Avenida da Liberdade 127
Lisbon 1269-038, Portugal

NOTE: We do NOT typically have staff at the venue, so email us before visiting the venue.
Meet a Lisbon GRE Tutor: Lee F.
Lee F. grew up in the Lisbon area and attended University of Lisbon, where he majored in English and French. He now works as a teacher and tutor in the area, helping students there with an increasing repertoire of standardized tests that include the GMAT, GRE, TOEFL, and IELTS, along with also working as a French teacher.
Lee's approach to teaching standardized tests involves helping students understand the formatting and time restrictions that come with each individual exam and how to handle the material under the standardized testing constraints. When he is not teaching students or helping them prepare with their standardized tests, he plays guitar in a band and enjoys the venues of Lisbon's music scene.