GRE Prep Courses in Las Vegas (Nevada)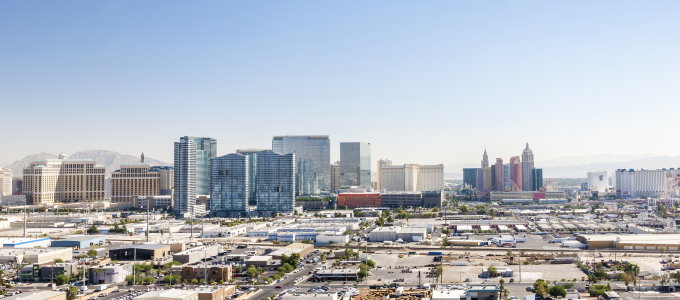 As one of the most widely administered standardized tests at thousands of graduate schools all over the world, including over a thousand business schools, the Graduate Record Examination, or GRE, has become one of the biggest determining factors of a student's admittance into graduate school. In doing so, students are charged with the responsibility of not only taking the GRE, but also performing well, via a high score, to ensure that they get accepted to their school of choice. Sounds relatively simply, but it can a bit complicated as many students ultimately find out. Traditional study habit and test preparation are generally not suitable for standardized tests of the GRE magnitude, and as a result, it behooves many students to seek out professional help in preparing to take the GRE. Manhattan Review's test prep courses is the best and only preparation you will need to reach your testing goals with the GRE.
Since 1999, Manhattan Review has been providing prospective graduate students, like you, with the requisite knowledge and skills to not only meet the challenge of the GRE, but also excel at it, surpassing their competition for coveted spots at some of the top graduate schools all over the world. We accomplish this feat by offering students two of the most tried and true methods for standardized test preparation: interactive courses and private tutoring. With both of our state-of-the-art interactive courses, students are able to custom design their own learning program according to their individual learning style as well as availability constraints. In addition, we also offer students access to a host of other tools and resources, including practice tests that help students for test day. No other test prep services does what Manhattan Review can and has done to get prospective graduate students ready for the GRE.
Over the years, Manhattan Review has developed quite a reputation for working with the best and brightest that Las Vegas has to offer. All of the top schools, including the University of Nevada at Las Vegas, Desert Ranch Institute, The International Academy of Design & Technology Las Vegas and Touro University Nevada, all agree that when it comes to preparing students for the GRE in Las Vegas, Manhattan Review is number one. We know they feel this way because every year our past participants are among the first applicants accepted into all the local programs, before then going on to excel both academically and later professionally all over the country, including in Las Vegas.

I wanted to thank you for teaching my class and being such a dedicated instructor. When I first started studying for the GRE I was doing it from complete scratch as I had not done this type of math in many years. I was scoring in the low 300's, and was having trouble with some of the quick math necessary to do well on the test. Our class helped me figure out how to break down problems into commonly found concepts and to quickly do the computation to answer them (by, for example, factoring). I took the GRE this past Friday and scored a 720 in math -- much higher than I had originally hoped for when I started studying. I know your going the extra mile to help, both in tutoring and in class, really made a difference to my score. Thanks again!
- Puja (This student took out GRE Tutoring)
Las Vegas
Primary Course Venue:

Manhattan Review GMAT GRE LSAT Prep
Las Vegas Teaching Center at the Marriott
325 Convention Center Drive
Las Vegas, NV 89109

Phone: (702) 944-1827

NOTE: We do NOT typically have staff at the venue, so email us before visiting the venue.
Meet a Las Vegas GRE Tutor: Grant P.
Like so many others, Grant initially struggled with his academics, particularly while he was in grade school. It wasn't until his senior year that he realized that he finally resolved to get tested and subsequently found out that he had a learning disability, the likely reason for his academic struggles all the while. Knowing what he was faced with and having a name to call it, Grant then began to implement a rigorous study plan that not only enabled him to finish out his high school tenure among the top of his class, making an academic leap in just one year's time, but he also was able to achieve a score in the 99th percentile of the SAT, which earned him a spot at the prestigious Chicago State University, in his hometown.
With a Business degree from Chicago State University, and later a masters degree, it was no surprise that he was being recruited to work for some of the top employers in the country. But it was Las Vegas that lucked out. During a visit to the self proclaimed "Entertainment Capital of the World" for a conference, he met his now current employer, a major hotel chain, who at the time was so impressed with him that he offered him a job right on the spot. That was seven years ago. Ever since then, Grant has been hard at work carving his own path to success, which has indeed worked. That's why two years ago, Grant wanted to mentor others. Since becoming a member of our elite team of professional tutors at Manhattan Review, Grant has been an incredible asset to our industry leading GRE test prep program. In addition to offering our students the benefit of his knowledge and skills, Grant is also a big fan of application. And as a result, he often brings real life scenarios into the classroom to help students not only grasp the concepts, but learn about the greater hospitality industry in Las Vegas as well.