GRE Prep Courses in Kuwait City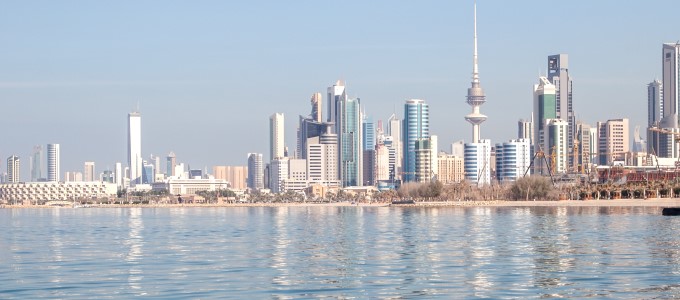 Manhattan Review offers the most comprehensive and effective preparation services for the Graduate Record Examination (GRE) available in Kuwait City. We are an innovative international test prep firm that has been providing instruction of the highest quality to students around the world since 1999. GRE preparation options for Kuwait City students include online GRE learning plans, on-site GRE prep courses, one-on-one GRE tutoring, and GRE practice tests. All of our GRE group courses and private tutoring plans are taught by credentialed, experienced, and trained GRE educators with outstanding records of success. Manhattan Review students learn how to apply their existing academic abilities toward mastery of all GRE skills and exercises. We'll teach you how to use cutting-edge study techniques to efficiently prepare for your best possible GRE scores, and you will also develop vital test-taking strategies such as time management. Manhattan Review is the ideal GRE preparation choice for ambitious and dedicated graduate school applicants. Learn more about our Kuwait City GRE services by contacting us today.
Reliable and detailed statistics on GRE test-taker performance are available from Educational Testing Service (ETS), the organization that administers the GRE. If used correctly, the data can help prospective graduate students set target scores that align with their goals. According to ETS, the overall mean GRE scores are about 150 verbal, 152 quantitative, and 3.5 analytical writing. These overall averages, however, are not particularly helpful due to the variance in scores by academic discipline. The average quantitative score for an applicant to a graduate engineering program, for example, is slightly above 158, which is in the 69th percentile of all test-takers. Engineering students also produce below-average scores in GRE verbal (147; the 35th percentile) and analytical writing (3.1; the 18th percentile). A hypothetical graduate engineering applicant who received the overall mean scores listed above would therefore be slightly above average in verbal and analytical writing scores and well below average in quantitative scores. Graduate school applicants are urged to familiarize themselves with the scoring data for their field.
Manhattan Review students regularly achieve their goals of acceptance into highly selective graduate programs in all GRE-relevant subjects. Thousands of our past GRE students have been admitted to graduate studies at Harvard, Princeton, Stanford, Yale, the University of Pennsylvania, the University of California-Berkeley, the Massachusetts Institute of Technology, Oxford, Cambridge, the University of Edinburgh, the University of Chicago, the California Institute of Technology, the University of Toronto, Australian National University, and many more. These students finish their master's or doctoral degrees and enter a highly favorable job market in which their skills and knowledge are in demand. Our former GRE students have been hired by Fortune 500 companies such as New York Life Insurance, Express Scripts Holding, United Technologies, Bank of America, and JP Morgan Chase. Former Manhattan Review students also contribute to the business community in Kuwait City, as employees of Industrial Bank of Kuwait, Qualitynet, Kuwait Petroleum International, Gulfsat, Kuwait Finance House, and other companies based in the area. With Manhattan Review's GRE prep courses and GRE private tutoring in Kuwait City, you can start improving your prospects for graduate school and future professional success immediately.

I would like to let you know that I took the GRE on Monday, December 6th and earned a score of 1200 (600 verbal, 600 quantitative). I think that I did very well on the essay portion of the test as well but won't receive those scores in the mail for a couple weeks or so. I would like to thank my instructor (George S.) and Manhattan Review for helping me to increase my score so much (I got a 1050 the first time I took the GRE in 2002) Thank you very much.
- Tamara (This student took a GRE class)
Kuwait City
Primary Course Venue:

Radisson Blu
Al Bida Road
Al Ta'awn Street
Salwa 13122
Kuwait

NOTE: We do NOT typically have staff at the venue, so email us before visiting the venue.
Meet a Kuwait City GRE Tutor: Katya S.
Katya S. has been a full-time instructor for the GRE in Kuwait City and in New York since 2012. She has taught all of the GRE programs offered by Manhattan Review in both online and on-site formats, and has consistently received high marks on her student evaluations. Her GRE clients particularly appreciate her patient approach to teaching and her warm classroom presence.
Katya is a graduate of the University of North Carolina-Chapel Hill (bachelor's degree in political science) and George Washington University (master's degree in international relations). She is a native of Raleigh, North Carolina, and she previously served as a teacher of high school civics courses. Katya lives in Kuwait City with her husband and two children.