GRE Prep Courses in Johannesburg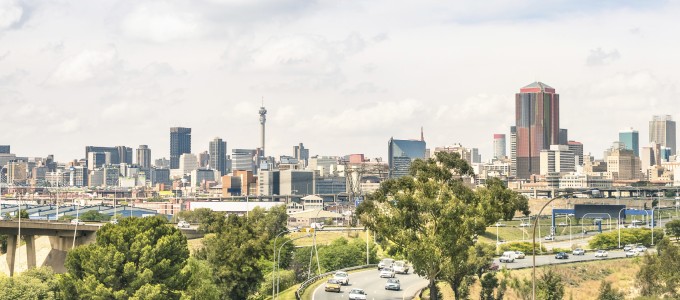 GRE Preparation in Johannesburg (South Africa)
Depending on where you take the Graduate Record Examination, you're going to spend between $160 and $190. That's a lot of money to squander by not being properly prepared. Rather than take this standardized exam multiple times, get your top score on your very first try with the support of Manhattan Review.
Our GRE test prep instructors will help you navigate this exam so you'll know exactly what to expect. Accumulate more points with the expert strategies and insider tips to boost your score. Learn whether you should skip questions that you're unsure of the answer, or if you should take an educated guess. We'll support you as you showcase your aptitude for graduate programs in the sciences, social sciences, and humanities.
Get ahead of the competition with Manhattan Review's GRE test prep services in Johannesburg. Rather than relying on memorizing random facts, find out exactly what you need to know to score off the charts on Analytical Writing, Verbal Reasoning and Quantitative Reasoning. Whether you are naturally better with language or math, our GRE test prep will get you ready for each section of this standardized exam.
Register for one of Manhattan Review's full-length classroom courses to review our customizable course syllabus with a talented tutor. If you can't make the class in person, you can participate through Interactive Online Courses. Either way, you'll have access to our unrivaled test prep materials including sample GRE practice tests. Since we have been students of this exam since 1999, you'll have an advantage over other graduate school applicants with our support. If you learn best with the personalized attention of a private tutor, learn more about the accomplished private tutors available right here in Johannesburg.
In South Africa, we have an impressive track record of success. Our students have gained entry into eminent Master's programs at University of Cape Town, University of Johannesburg, Nelson Mandela Metropolitan University, and University of the Witwatersrand. If you plan on traveling outside of South Africa, let's work together to secure your spot at the best postgraduate academic programs in the United States, Canada, Europe, Asia or Australia.

I wanted to thank you for helping me with the GRE prep and let you know that your teaching tactics worked! I took the exam yesterday and got an 800 on the math, 570 on the verbal and who knows about the writing but hopefully it's not below a 4! The verbal is tricky with those silly words but I am happy with my score and ready to walk away from this ETS madness. Thanks again and all the best!
- Sophia (This student took a GRE class)
Johannesburg
Primary Course Venue:

Radisson Blu Gautrain Hotel
Rivonia Road 106 (Corner West Street)
Sandton 2196, South Africa

NOTE: We do NOT typically have staff at the venue, so email us before visiting the venue.
Meet a Johannesburg GRE Tutor: Aiden C.
Aiden was born and raised in Cape Town and received his undergraduate degree at the city's top-ranked University of Cape Town. Aspiring to become a teacher, Aiden acquired his MEd in Educational Management at Nelson Mandela Metropolitan University. He was passionate about this program, which sets forth the goal of making a meaningful difference in South African Education.
Aiden has made a difference both in the middle school classroom and as a GRE tutor with Manhattan Review. A poised, patient educator, he helps his students navigate (and ultimately master) new material. He has a natural sense of humor that has made him popular with students of all ages.
Aiden lives with his wife and two sons in a small suburb just outside of Johannesburg. In his spare time, he cheers on his sons during their rugby games and relishes a great performance at the Civic Centre. Team up with a tutor like Aiden, whose top GRE score and stellar academic performance is an asset to the aspiring academic.