GRE Prep Courses in Jacksonville (Florida)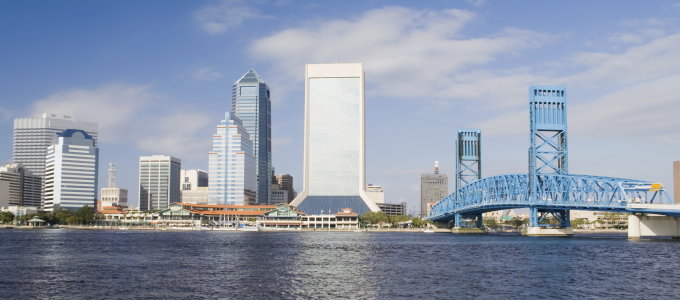 Every year, over half a million prospective college students all over the world take the Graduate Record Examination, or GRE. And while the GRE is in place as an assessment tool to determine verbal reasoning, quantitative reasoning, and analytical writing abilities of graduate school hopefuls, it is also used to weed out the top talent from the remaining applicants. In order to meet such a challenge, prospective graduate students may find that test preparation assistance could be the solution that they need to achieve their testing goals. This is particularly true for students who have tested poorly on previous standardized tests, don't feel confident in their testing abilities or would like to work with professionals who can guarantee their success. Manhattan Review test prep courses can help with each of those concerns.
For over 15 years, Manhattan Review has been the industry leader in GRE test prep services all over the world, including in Jacksonville. Our state-of-the-art services, not only give prospective graduate students unprecedented access to some of the world's top business professionals, across a wide variety of industries, but also allow them to fully customize their program as well. Every student, no matter what their learning style may be or their availability constraints may include, will find that Manhattan Review is flexible and accommodating. In addition, Manhattan Review also offers students access interactive online courses and as well as a host of other tools and resources made available, such as practice tests that mimic the actual GRE. No other test prep service prepares students for the GRE like Manhattan Review.
At Manhattan Review, while we are very proud to merely be a part of so many students' journey towards academic goals, we are also proud to be able to positively influence and/or impact the achievement of their professional goals as well. All of Manhattan Review's past participants have gone on to achieve great things after completing our test prep programs, starting with attending the top universities in Jacksonville. From the University of North Florida to Jacksonville University to the University of Florida, our past participants have attended the best graduate programs that Jacksonville has to offer. And it doesn't end there. Our past participants have also landed positions with some of the most preeminent employers in the area as well because they also endorse the work we do with students at Manhattan Review.
Get access to the best GRE test prep and align yourself with the best and brightest in Jacksonville at Manhattan Review. No other services can deliver customizable top notch test prep courses.

Bill was wonderful! He was most helpful very thorough and patient. He explained everything multiple ways and answered all our questions. I appreciated the solutions work he did.
- Linnet (This student did GRE tutoring)
Jacksonville
Primary Course Venue:

Manhattan Review GMAT GRE LSAT Prep
Jacksonville Teaching Center at the Hyatt
225 East Coastline Drive
Jacksonville, FL 32202

Phone: (904) 302-5456

NOTE: We do NOT typically have staff at the venue, so email us before visiting the venue.
Meet a Jacksonville GRE Tutor: Connor S.
Before relocating to Jacksonville for his job, Connor was a northerner who had never spent any time outside of his home state of Maryland. That all changed when first he landed his dream job with his employer, which just so happened to be a top biomedical technology company in the area. Although his initial position was entry-level management, over the course of ten years, Connor has earned many accolades and achievements on the job, which have lead to several promotions. A natural leader, Connor would often volunteer to mentor up and coming talent in addition to working with local high schools to help generate interest in the field of biomedical technology and its careers. After years of working with students, alongside establishing himself as top professional in the biomedical industry, Connor happened upon an opening at Manhattan Review, nearly three years ago, and has been with us ever since.
Since becoming an elite private tutor with Manhattan Review, Connor has played a pivotal role in helping us to deliver our top rated GRE test prep services to prospective graduate students in Jacksonville. His unique combination of real world work experience, down-to-earth nature and passion for helping students succeed, have all made his students appreciate his methods. Connor will stop at nothing to connect with his students, often sharing his accounts of exploration of Jacksonville with his students to engender camaraderie for their hometown. Although he and his wife, Jessica, consider themselves Jaxons, having both lived in Jacksonville now for nearly ten years, Connor's GRE prep students always have a laugh at how little he still knows about the most populous city in Florida. Connor will admit he's still learning and urges his students to always to continue to do so as well, which is one of the reasons we are proud to have Connor as part of our team at Manhattan Review in Jacksonville.