GRE Prep Courses in Tarnaka (Secunderabad, Hyderabad, Telangana)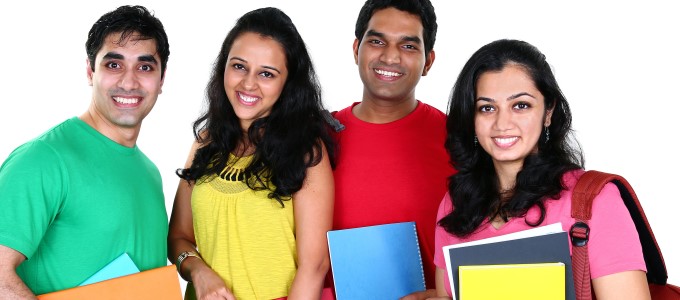 Manhattan Review GRE Prep in Tarnaka
Manhattan Review's professional coaching services are the number one path Tarnaka students can utilize to attain their Graduate Record Examination (GRE) score goals. We are Tarnaka's top provider of GRE preparation offerings with a variety of effective formats: on-site prep courses, GRE individual one-on-one coaching, GRE online instruction, as well as realistic GRE practice exams. Manhattan Review's test prep services have been assisting students around the globe ease admittance to their selected universities since our firm was established in 1999. Manhattan Review's GRE clients have gained acceptance to venerated graduate programs in the liberal arts and sciences at elite schools such as Cambridge, Oxford, Harvard, Columbia, Princeton, the University of Pennsylvania, Johns Hopkins, MIT, Cornell, the University of Edinburgh, the University of California-Berkeley, and many, many more. Our former GRE clients are employed now with Fortune 500 companies and businesses in Secunderabad and Tarnaka, such as JP Morgan Chase, Bank of America, United Continental Holdings, Walgreens Boots Alliance, Tata Business Support Services, Indian Immunologicals Limited Aurobindo Pharma, and Inno Garage. Contact Manhattan Review today by phone, email, or online for details on our GRE coaching offerings by Tarnaka's most effective GRE prep.
The GRE is given to assess graduate school applicants across an assortment of academic disciplines, and nowadays the exam is becoming more and more accepted instead of the GMAT for business school admission. The GRE varies in score from 130 to 170 each for the quantitative and verbal reasoning sections and from 0 to 6 for the analytical writing section. According to the Educational Testing Service (ETS), the exam's administrator, average scores for the total group are about 150 verbal, 153 quantitative, and 3.5 analytical writing (data are based on about 1.75 million test-takers over the past three years). Manhattan Review's GRE individual GRE coaching and prep classes thoroughly prepares our clients for the GRE with thorough instruction in current GRE sectional content, GRE study strategies, and proven GRE testing techniques. Manhattan Review's Tarnaka group of GRE classroom instructors and individual coaches has been carefully assembled, and we have chosen only the most distinguished and devoted GRE instructors to be a part of our group. Pick the best GRE option in Tarnaka (Secunderabad) and choose Manhattan Review as the city's most effective and admired GRE learning curricula.
Why the Manhattan Review GRE Coaching Center is the Best in Tarnaka
Manhattan Review's Tarnaka Coaching Center provides our clients with a range of flexibility in regards to their GRE study with group, individual, on-site, and online learning plans available at regular intervals. Each GRE student can conclude the GRE study plan that is best for him or her, based on score requirements, availability, and location. We have developed thousands of positive learning outcomes for our students, as our GRE coaching is the result of many years of innovative educational research and experience. Our GRE-related programs are made up of realistically authentic methods of instruction, comprehensive course materials, and the best coaches in the Tarnaka area. We know the GRE inside and out, so much so we have created and published the Turbocharge Your Prep series of GRE books, which includes voluminous pages on specific elements and portions of the test. These study aids have been vital the success of many past and present students, not only as core texts for our GRE classes, but supplemental support for problem spots and weaker test facets. Manhattan Review's GRE coaching in Tarnaka attains the best outcomes for students with goals needing an ideal score for future graduate-level study.
Manhattan Review's 'Turbocharge Your GRE' Series is Considered the Best GRE Prep Material Available
Turbocharge Your GRE is a collection of books that span all the verbal, quantitative, and writing skills required for top-notch performance necessitated on the GRE. Acknowledged by GRE instructors and test-takers around the globe as the finest on the market, Manhattan Review's GRE prep guides prove time after time to be the most valuable GRE references and study supports possible. The most recent edition of the full guides has been thoroughly designed to present GRE test-takers with the most recent GRE prep for ideal score improvements. Manhattan Review's GRE prep books break down for students how best to effectively enhance their proficiencies in all areas assessed by the exam. Our textbooks are rigorous, yet they are also accessible with techniques easy to execute. You'll absorb all you need to know about GRE exercises, testing techniques, and study methodologies to maximize your GRE scores. The full series is made up of comprehensive coverage of GRE quantitative, verbal, and writing concepts from the most basic through the most sophisticated levels, assisting students at all stages of GRE study to make the most of their GRE prep. Utilizing the full Turbocharge Your GRE series produces test-takers who are well prepared and confident in their abilities.
About Manhattan Review's Founder Prof. Dr. Joern Meissner
Joern Meissner, Manhattan Review's founder, is a widely recognized and respected educator. He holds a diploma in Business Management from the University of Hamburg, as well as a PhD in Management Science from Columbia Business School in New York City. He has taught business classes at the Lancaster University Management School, University of Hamburg, the University of Mannheim, and the Leipzig Graduate School of Management. Meissner is a leading published authority on topics such as dynamic pricing, supply chain management, and revenue management. Professor Meissner thoroughly enjoys his research, yet he believes that grasping an idea is only half of the fun. For Meissner, conveying knowledge to others is even more gratifying, a building block fundamental to the founding of Manhattan Review, which continues to be the basis of our company's educational philosophy.

I wanted to thank you for helping me with the GRE prep and let you know that your teaching tactics worked! I took the exam yesterday and got an 800 on the math, 570 on the verbal and who knows about the writing but hopefully it's not below a 4! The verbal is tricky with those silly words but I am happy with my score and ready to walk away from this ETS madness. Thanks again and all the best!
- Sophia (This student took a GRE class)
Hyderabad Tarnaka
Course Venue: Tarnaka, Secunderabad, Hyderabad, Telangana, India