Manhattan Review Scam in India
It has come to our attention that a scam operation poses as Manhattan Review in India. Customers are warned that this is not a sanctioned operation by Manhattan Review New York, so you will not get the quality instruction that is generally associated with Manhattan Review. Further, this fraudulent entity has started to offer "franchise opportunities." Please note that you are very likely to lose all investment if you engage with such a counterfeit operation that has no right to use the Manhattan Review name. We maintain a Manhattan Review India Scam FAQ, please visit there for further information.
GRE Prep Courses in Dilsukhnagar (Hyderabad, Telangana)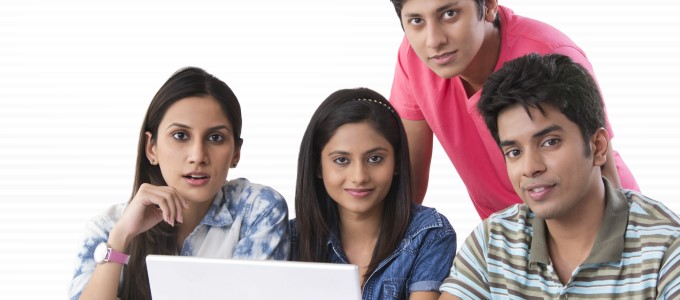 Manhattan Review GRE Prep in Dilsukhnagar
Graduate school applicants residing in Dilsukhnagar can achieve impressive Graduate Record Examination (GRE) scores with Manhattan Review's boutique GRE prep options. Our company is Dilsukhnagar's top resource for GRE online learning plans, GRE one-on-one coaching, GRE on-site group classes, and GRE practice examinations. Manhattan Review's test prep has been helping students around the world gain acceptance to their preferred universities since our firm started teaching test prep in 1999. Our GRE clients have been admitted to graduate programs at world-class universities such as Stanford, the University of Pennsylvania, the Massachusetts Institute of Technology, Harvard, Oxford, Johns Hopkins, Cambridge, King's College London, Dartmouth, Columbia, Carnegie Mellon, the University of California-Berkeley, and many others. Manhattan Review's past GRE students are now working for Fortune 500 companies and businesses in the Dilsukhnagar/Hyderabad area, such as Berkshire Hathaway, Bank of America, State Farm Insurance, Proctor & Gamble, Indian Immunologicals Limited, TruJet, Inno Garage, Blossom Technologies, and Cyberaegis IT Solutions. Find out more about Dilsukhnagar's best GRE preparation by contacting Manhattan Review for answers to all of your questions on our GRE group classes, individual coaching, and related services.
The purpose of the GRE is to assess applicants to graduate programs in many academic disciplines, including business (several business schools will now accept either the GRE or the GMAT). GRE sectional scores are reported from 130 to 170 each for quantitative reasoning and verbal reasoning and from 0 to 6 for analytical writing. Educational Testing Service (ETS) statistics indicate that the averages for the most recent 1.75 million test administrations are about 150 verbal, 153 quantitative, and 3.5 analytical writing. Manhattan Review's GRE classes and private coaching prepare our clients for the GRE with comprehensive instruction in GRE sectional content, strategies for organizing GRE study plans, and GRE testing skills. Manhattan Review's Dilsukhnagar GRE teachers are the most qualified and accomplished GRE educators in the area. Choose Manhattan Review in Dilsukhnagar for your best results in GRE study and learning.
Why Manhattan Review GRE Prep Centers are the Best in Dilsukhnagar
Manhattan Review in Dilsukhnagar gives our clients several appealing choices for their GRE preparation, with group, individual, on-site, or online learning plans available at practical locations and times. All GRE students can choose GRE study plans that closely fit their learning styles, test score goals, and scheduling demands. Manhattan Review's GRE programs were developed through many years of experience and insights from the best educational research, and our teaching has led to a very large number of highly favorable learning outcomes. The success of our GRE programs is based on innovative methods of instruction, rigorous course materials, and the top GRE teachers in Dilsukhnagar. We have been dedicated to GMAT teaching and learning for many years, and our innovations set the standard for test prep effectiveness. Manhattan Review's Turbocharge Your Prep series of GRE books includes volumes dedicated to each and every section of the exam. These books have been of exceptional benefit to students, both as texts for our GRE courses and as aids for further study. Manhattan Review's GRE coaching in Dilsukhnagar facilitates high GRE performance for selective graduate school acceptance.
Manhattan Review's 'Turbocharge Your GRE' Series is Considered the Best GRE Prep Material Available
Turbocharge Your GRE is a set of books that cover all of the quantitative, verbal, and writing skills needed for the best scores on all sections of the exam. Used by GRE students and teachers all over the world, Manhattan Review's GRE prep books are the most professional GRE reference works and study aids available anywhere. The full series has been written to offer GRE test-takers up-to-date GRE preparation for the most effective study possible. Manhattan Review's Turbocharge Your GRE series helps students learn how to improve their skills in all GRE areas, and our textbooks combine academic rigor with accessibility. Test-takers assimilate all of the GRE content abilities, testing skills, and study strategies needed to raise their test scores substantially. The full series features comprehensive coverage of GRE verbal, quantitative, and writing concepts from the most basic through the most advanced levels, allowing students at all stages of GRE study to personalize their GRE preparation. The Turbocharge Your GRE series produces test-takers who are rightfully confident in their GRE skills and knowledge.
About Manhattan Review's Founder Prof. Dr. Joern Meissner
Manhattan Review founder Joern Meissner, who has been a professional educator for over 25 years, established Manhattan Review in New York City in 1999. Prof. Dr. Meissner's academic credentials include a PhD in management science from Columbia University Business School and a diploma in business management from the University of Hamburg. He has been a faculty member in the field of management at the University of Hamburg, Lancaster University Management School, the Leipzig Graduate School of Management, and the University of Mannheim. His published work on supply chain management, dynamic pricing, and revenue management is among the most influential in those fields. Prof. Dr. Meissner is a devoted scholar and an even more dedicated educator. This philosophy of scholarship in the service of teaching was essential to the founding of Manhattan Review, and it will always be the centerpiece of our educational mission.

I wanted to thank you for helping me with the GRE prep and let you know that your teaching tactics worked! I took the exam yesterday and got an 800 on the math, 570 on the verbal and who knows about the writing but hopefully it's not below a 4! The verbal is tricky with those silly words but I am happy with my score and ready to walk away from this ETS madness. Thanks again and all the best!
- Sophia (This student took a GRE class)
Hyderabad Dilsukhnagar
Course Venue: Dilsukhnagar, Hyderabad, Telangana, India