GRE Prep Courses in Houston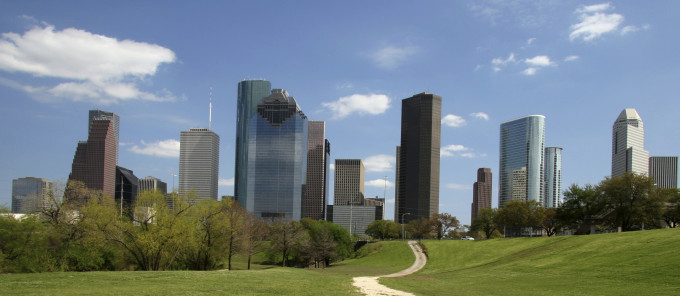 GRE Preparation in Houston (Texas)
Since 1999, Manhattan Review has been helping students strategically prepare for the GRE. Among these past students are graduates from Harvard, Stanford, CalTech, MIT, Columbia, Oxford, and Yale. Along with our track record for success, we have an unwavering commitment to update our course syllabus over time and stay ahead of the latest standardized testing trends. In particular, our services accommodate graduate school admissions and consulting to help our students hurdle over the competition.
If you are studying for the GRE but not sure where to really start, our experienced Houston tutors can jumpstart your test prep with skillful strategies and test taking tactics. We also have a plethora of practice exams, so you can get comfortable with the format, structure, and feel of this test taking experience. Enter the examination room with confidence and comprehensive knowledge of the test's core subject areas. Your GRE instructor will show you exactly what questions you should tackle to earn a top-percentile score. With these stellar results, you can choose the school that's the best fit for you.
Not every student has the same learning style or weekly schedule. For this reason, Manhattan Review has established multiple ways to get the same great study resources. You can attend full-length classroom courses to get the structured syllabus for dedicated and determined study time. You may decide that the direct focus of private tutoring services is more aligned with your personal test prep needs. Or, if meeting with a tutor directly doesn't work for you, you could tap in and follow along from home in our Interactive Online Courses. This virtual classroom has all the same high quality materials, along with a host of interactive features to keep you plugged into the classroom environment. Ultimately, the best tool for your GRE test prep is what helps you reach your full potential to score more points.
Connect with one of our private tutors locally in Houston to get started on the road to graduate school. While admissions can be challenging and even nerve-wracking, you can rest assured that you are taking solid action toward your academic career. Our private GRE tutors will work with you to strengthen any areas of struggle to help you bolster your abilities.
Our GRE tutors have demonstrated this test prep prowess firsthand, delivering top-tier performance across all major standardized exams. Work with one of the finest tutors in Houston to realize your goals and get into the best grad schools in the area, including Rice University, The University of Texas at Austin, Texas A&M, University of Houston, University of North Texas, Texas Tech, University of Texas at Arlington, Baylor University, and many more.
Choose the program where you can excel in your academic passions. Earn your MA, MS, or other graduate level degree to distinguish yourself in your unique profession. Regardless of your industry and past academic background, your high GRE score and graduate school degree will help you stay on top of your line of work. Your first step is pairing up with a world-class private tutor conveniently close by in Houston.

My first class in Manhattan Review was a very good class. George is a very good teacher.
- Hugo (This student took our GRE course.)
Houston
Primary Course Venue:

Manhattan Review GMAT GRE LSAT Prep
Houston Teaching Center at the Hyatt
1200 Louisiana Street
Houston, TX 77002

Phone: (713) 481-0372

NOTE: We do NOT typically have staff at the venue, so email us before visiting the venue.
Meet a Houston GRE Tutor: Tanya R.
Tanya is a native Houstonian who holds her Bachelor's degree in Biology and Nutrition (Human Nutrition & Foods), inspired by her commitment to wellness and passion for yoga and meditation. Tanya knew that being a group instructor was in her future but also wanted to be a certified nutritionist to offer comprehensive support through advanced diet and exercise programs. Graduating magna cum laude with a 3.87 GPA, she had help paying for college through academic scholarship. Seeking out the nation's best graduate school program in Nutrition, Tanya prepared diligently for the GRE and took at least 20 practice tests for her big day. She was "over the moon" with excitement when she realized she had scored in the upper echelon for every section. She next matriculated at University of California/Davis, Graduate Group in Nutritional Biology.
You can now find Tanya teaching flexibility and form over at a local Houston workout club. But, she's also lending a helping hand to students seeking top GRE scores. Tanya strives to bring her high-energy, super-positive coaching style to standardized test prep to make this study process healthier and hardier. When she's not showing the moves from Anaerobic exercises to Zumba, she's showing students how to flex those mental muscles for the GRE.