GRE Prep Courses in Hong Kong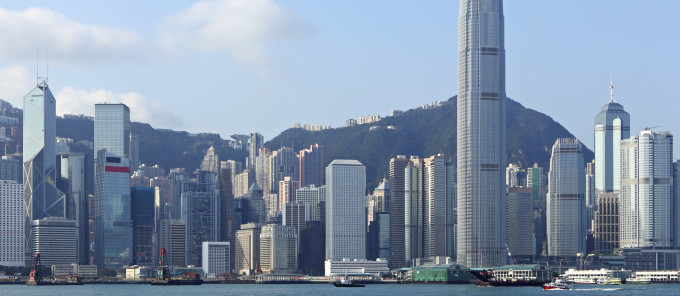 GRE Preparation in Hong Kong (China)
We know that studying for the GRE can be difficult, especially for students who are still doing undergraduate work, and for those students who have taken time between undergraduate and graduate school and need a boost to get back into the academic game. Here at Manhattan Review, we know what works and what does not. We know that students who seek top GRE scores need to formulate a study plan and then stick to the strategy.
Manhattan Review has analyzed and deconstructed the exam to create GRE prep courses with a proven track record for success. Our GRE courses meet the learning needs of every type of student in the Hong Kong area. Just choose the approach that works best for you, and we will break down the GRE for you. We know exactly what to expect from the GRE, and our syllabus will help you prepare efficiently and holistically for the test.
We have combed Hong Kong for the most well educated, expert instructors, and then equipped these tutors with our unique test prep method. Your test prep in Hong Kong will open up opportunities both close to home and around the country. Our past students have graduated from top schools, including the University of Hong Kong, the Hong Kong Polytechnic University, Lingnan University, and other first-rate graduate programs. Take your education to the next level, and the Fortune 500 companies in the heart of Hong Kong will compete for your career.

Bill was wonderful! He was most helpful very thorough and patient. He explained everything multiple ways and answered all our questions. I appreciated the solutions work he did.
- Linnet (This student did GRE tutoring)
Hong Kong
Phone: +852 5808 2704

Primary Course Venue:

Grand Hyatt
1 Harbour Road
Hong Kong
China

NOTE: We do NOT typically have staff at the venue, so email us before visiting the venue.
Meet a Hong Kong GRE Tutor: Wei Z.
Wei is a topnotch GRE tutor for Manhattan Review. An inquisitive student at heart, he earned his Master's Degree in Philosophy from UCLA. After graduating, he put five solid years of teaching experience under his belt, serving as teaching assistant and then teaching associate at his beloved alma mater. He also began tutoring at different test prep companies, sharing his academic insights with more than 550 students.
Wei has since moved back home to Hong Kong to take up residence near the city. Here, like in California, he consistently earns strong reviews from students and faculty alike. Wei is praised for his clarity of instruction, presentation skills, and ability to inspire and relate to his pupils.
In his spare time, Wei can be found with a book in hand, as he's had a love of reading since the age of five. Wei also enjoys playing sports with friends, and can be found on the basketball court or in a ping pong tournament.