GRE Prep Courses in Hollywood (California)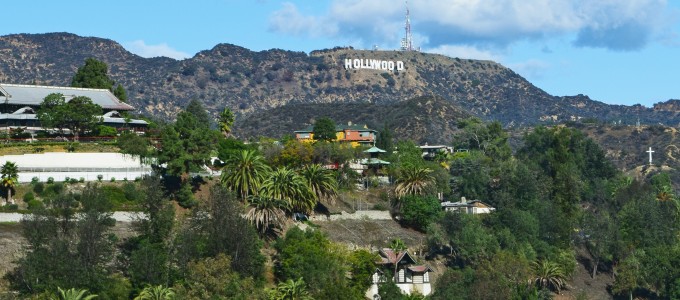 The Graduate Record Examination, or GRE, is becoming an increasingly popular standardized test as the number of people who are interested in attending graduate school increases. Students may find that they need assistance during the course of their preparation for the exam to stand out from the pack in order to gain admission to their top choice of graduate school. Manhattan Review has helped countless students in and out of the Hollywood area with their GRE exam preparation since 1999, and remains the best option for students who are looking for preparation options to help them with preparing for the GRE. Students in the Hollywood area who choose to take advantage of the study offerings that Manhattan Review can offer will find that they will be able to use group courses, private tutoring, and practice exams in the combination they feel is most appropriate to help them master the material covered on the GRE exam.
As one of the most widely taken standardized tests in the world, Manhattan Review has many years' worth of GRE exams to help create annually updated practice tests that accurately reflect the current layout of the GRE. Manhattan Review's instructors also have a strong working knowledge of the GRE, having consistently scored highly on the exam in their own right and several instructors frequently retaking it to ensure that they remain up to date with the content. Students who take a group course or private tutoring with Manhattan Review will be able to work with their instructor either in-person or online depending on what they feel is the most appropriate for their course of study. Students who choose to work with an in-person tutor can also choose a mutually convenient location in the Hollywood area that is comfortable for both the student and instructor. Students who work with private tutors will be able to have their lesson plans customized as they see fit.
Students who have worked with Manhattan Review for the purposes of their GRE prep have managed to improve their performance on the day of the exam thanks to the study methods of Manhattan Review giving them more in depth knowledge of the material on the GRE, along with improved test-taking skills and a greater sense of confidence in one's abilities to perform on the day of the test. Students have managed to use their subsequently higher scores from the GRE exam to attend a wide variety of graduate schools, from California schools such as UCLA, Berkeley, Pomona, and Stanford to schools across the country and the world such as Harvard, Yale, Oxford, Cambridge, Columbia, Rice University, Dartmouth, Emory, Brown, William and Mary, and many others. Students have also managed to gain employment at a wide variety of different companies in and out of the Hollywood area. Call or email an academic program advisor to learn more about GRE prep options in Hollywood.

My first class in Manhattan Review was a very good class. George is a very good teacher.
- Hugo (This student took our GRE course.)
Hollywood
Primary Course Venue:

Manhattan Review GMAT GRE LSAT Prep
Hollywood Teaching Center at the Hilton
555 Universal Hollywood Dr
Los Angeles, CA 91608-1001

Phone: (323) 212-3197

NOTE: We do NOT typically have staff at the venue, so email us before visiting the venue.
Meet a Hollywood GRE Tutor: Francesco T.
Francesco T. grew up in a family that moved frequently, and he spent part of his youth in Los Angeles. He later returned to the city more permanently for career reasons after he finished his education at Columbia University (where he earned a Master's in education), and currently works as both a group course instructor and tutor for Manhattan Review.
Francesco's approach to GRE tutoring involves finding out about the student's personal life and interests and using those to help teach the problems on the GRE exam in the form of examples and illustrative problems, in order to help create rapport with the student. When he is not teaching students the material on the GRE exam, Francesco likes to spend his spare time visiting family in Europe.