GRE Prep Courses in Hamburg (Germany)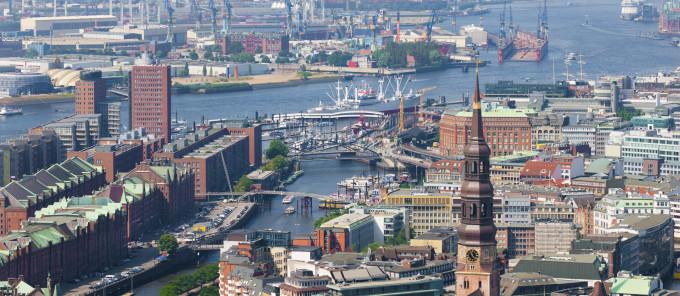 Hamburg students taking the Graduate Record Examination (GRE) can reach their goals of graduate school acceptance with Manhattan Review's GRE prep services. Our Hamburg GRE prep offerings include on-site prep classes, one-on-one tutoring, and virtual classroom instruction in online interactive format. Our GRE services are taught by the most experienced and professional GRE educators in Hamburg, all of who are graduates of top universities and veteran teachers dedicated to student success. Manhattan Review has been facilitating student achievement in Europe, Asia, and North America since our company was founded in 1999. Thousands of students have turned to us for their educational needs, and we have accommodated an extremely diverse set of student backgrounds with respect to academic goals, prior academic training, and cultural origin. As an American company with intimate knowledge of American standardized testing as well as an international firm with operations around the globe, Manhattan Review gives our students GRE prep services that are the best of both worlds. We hope you'll contact us today, so we can discuss your promising future.
Prospective graduate students must be aware of how the GRE applies to their individual situation. Most graduate schools in most disciplines require the test, but the ways in which it affects the application process are almost infinite. In some cases, the total score is the primary consideration, but in others, the emphasis is either on verbal or quantitative skills. Different departments within the same institution can have different minimum standards, and sometimes the requirements vary among specific degree programs. At the Illinois Institute of Technology, for example, a doctoral applicant to the program in technical communication must score at least 153 verbal and 144 quantitative, but the requirements for graduate electrical and computer engineering applicants at this same school are 159 quantitative and 145 verbal. A large number of programs do not specify minimum GRE standards, but the necessary levels can be discerned from institutional or departmental averages. At Stanford University, the score range of accepted graduate computer science students is 158-162 verbal and 162-166 quantitative, but for graduate students in history, the ranges are 165-169 verbal and 152-156 quantitative.
Manhattan Review's GRE prep courses and private tutoring have successfully guided our students into graduate programs at Yale, Princeton, UC Berkeley, the University of London, Cornell, Brown, the London School of Economics, the University of Virginia, and several other world-class institutions. Our students have also been accepted to many business schools that accept the GRE in lieu of the GMAT, such as Georgetown, Emory, the University of Chicago, and Harvard. Career success after graduation is common among Manhattan Review's former clients. We're well represented in the private sector, with former students now working for Fortune 500 companies such as CVS Health, Fannie Mae, Bank of America, and IBM, in addition to Hamburg businesses such as Ganske Publishing Group, Goodgame Studios, Beiersdorf, and Norddeutscher Rundfunk. Our students have also prospered in the public sector as employees of government agencies, educational institutions, and philanthropic organizations. Begin preparing for a successful future today with Manhattan Review's GRE prep services for Hamburg students.

I was most impressed with how efficient Vince was with everything, he came prepared and he knew what he was talking about. I liked the efficiency. I already came in with a good idea with what I needed to work on and Vince was great in attacking my weaknesses. I cannot think of anything I disliked or that he could improve about his teaching style.
- Jackson (This student took our GRE Tutoring)
Hamburg
Primary Course Venue:

Radisson Blu Hotel
Marseiller Strasse 2
20355 Hamburg, Germany

NOTE: We do NOT typically have staff at the venue, so email us before visiting the venue.
Meet a Hamburg GRE Tutor: Natalia A.
Natalia A. is a teacher at a Hamburg international school and GRE prep tutor with over 10 years of experience as an educator. Her GRE scores were in the 99th percentile for verbal and the 96th percentile for quantitative. She holds a bachelor's degree in education from the University of California Riverside and a master of arts in teaching from the University of Southern California. Originally from Cheyenne, Wyoming, she has lived in Hamburg since 2012.
Natalia's GRE students have been accepted to seven of the eight Ivy League schools (she is still waiting to teach an applicant to Cornell). She has also helped place students in graduate programs at prestigious public universities such as the University of Virginia, the University of Florida, and the University of Michigan. She has now taught GRE prep to over 400 students in her career. She enjoys spending her free time with her husband and two children, and the family especially enjoys playing trivia games.