GRE Tutoring in Vienna (Austria)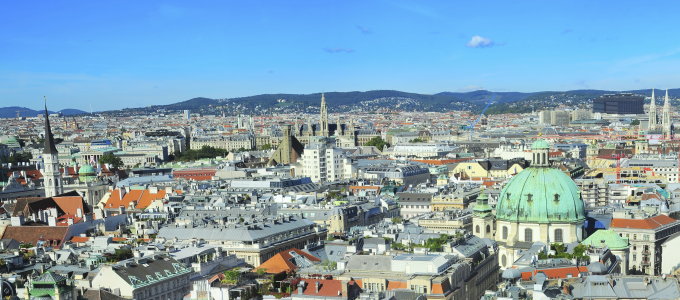 Vienna applicants to graduate programs at universities in the English-speaking world must usually submit Graduate Record Examination (GRE) scores with their applications. The GRE is a challenging test, and successful performance is a specialized skill that must be acquired through professional instruction. Manhattan Review is an international test prep company that has been producing high GRE scores for students worldwide since 1999. Our GRE prep offerings for Vienna students include customized private tutoring, GRE prep classes in online interactive format, and traditional (on-site) GRE prep courses. Prospective graduate students can also improve their chances of acceptance to their preferred programs with Manhattan Review's application advisory services and (for those taking the GRE as part of a business school application) MBA admissions consulting. Manhattan Review's diverse student body (including a large percentage of international students) has given us the broad teaching experience to accommodate any given set of student characteristics. Regardless of your prior academic background, native language, country of origin, or academic goals, our GRE prep courses and private tutoring will combine with your abilities and effort to get you the test scores you need for graduate school acceptance.
When preparing for the GRE, it is common for students to devote most of their efforts to the sections that are most relevant to their particular field of graduate study (such as the verbal section for applicants to graduate programs in English or the quantitative section for would-be graduate students in math). It is true that admissions committees often consider some GRE scores to be more important than others, but it is also clear that high scores on the "less relevant" sections of the GRE can really make a difference in the application process. Admissions officers for programs in the hard sciences are likely to be impressed by strong verbal skills, and liberal arts departments look favorably on applicants who demonstrate concrete reasoning abilities through high quantitative scores. Students should therefore strive to do their best on all sections of the GRE. Manhattan Review's GRE prep courses and private tutoring feature exhaustive coverage of all GRE content and teach our students how to approach the test strategically, maximizing overall GRE performance and graduate school acceptance prospects.
Manhattan Review's GRE students regularly get accepted to selective programs at the master's and doctoral levels. Our former GRE clients have completed graduate degrees at Harvard, Yale, Princeton, Dartmouth, Georgetown, NYU, Duke, the University of Virginia, UC Berkeley, and many other top schools. Professional accomplishment is also characteristic of our students, many of whom are now fully engaged in successful careers in business, civil service, education, and other spheres. A brief list of the prominent companies that have hired former Manhattan Review clients includes several Fortune 500 companies (such as Valero Energy, State Farm Insurance, Cisco Systems, and American Airlines Group) and Vienna firms (e.g., Raiffeisen Banking Group Austria, Vienna Insurance Group, J. & L. Lobmeyr, and Opel Wien). Get started on reaching your goals today with Manhattan Review's GRE prep services for Vienna students.
GRE Private Tutoring
Hours package 12 to 48 hours, Personalized 1-on-1 Tutoring, In Person or Live Online
GRE Private Course
12 hours in total, Personalized 1-on-1 Course, In Person or Live Online

Bill put in a lot of outside hours preparing for class and answering questions throughout the week. He really tried his hardest to help us reach our goals. I really really appreciated how dedicated he was to helping us.
- Cheng (This student did GRE tutoring)
Vienna
Phone: +1-212-316-2000

Primary Course Venue:

InterContinental Wien
Johannesgasse 28
Vienna 1037, Austria

NOTE: We do NOT typically have staff at the venue, so email us before visiting the venue.
Meet a Vienna GRE Tutor: Thomas T.
Thomas T. is a graduate of the University of Vienna and of Princeton University, with bachelor's and master's degrees in education. A Vienna native, he has been teaching in a variety of capacities since 2005, and has been a GRE tutor since 2007. He has successfully prepared numerous students from both liberal arts and science backgrounds for the GRE.
Thomas's students have been accepted to Cornell, Yale, Duke, Emory, and several other highly ranked institutions. His prep tutoring draws on his diverse experiences as a teacher, which include a public high school in New Hampshire, a private elementary school in Alabama, private English tutoring in South Korea, and a teaching assistantship at Princeton.