GRE Tutoring in Sofia (Bulgaria)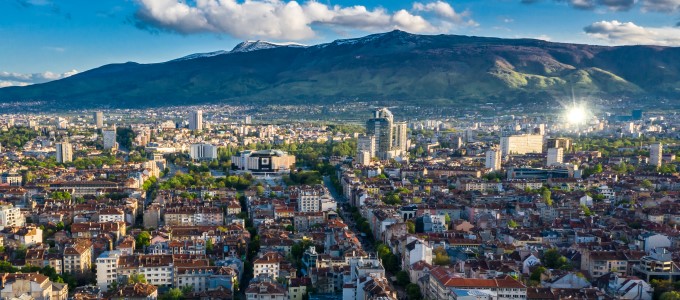 Manhattan Review is the leading test preparation company in Sofia for many exams and specifically the Graduate Record Examination (GRE). Our services include live online classes with modern technology, private tutoring with focus on student's needs, and variety of practice tests options. Manhattan Review is well known on the market with more than 20 years experience. We have worked with many students worldwide and helped them achieve their target score. Our tools for a successful exam preparation include professional educators, high quality Manhattan Review's materials, and our computer adaptive GRE practice tests. Do not wait and contact us to receive more information regarding your different GRE options. Our advisors are ready to answer all of your questions over phone or via email.
Education is the tool of successful living, so many students take the GRE preparation as an investment in their future. It is proven by many sources that students who graduate with an MBA earn more money than students who only hold a bachelor's degree. Recently a survey spoke about serious increase in annual salaries of the students with higher education, especially in the leading sectors such as computer science and financial studies. This is the reason why the GRE becomes more popular and students have decided it is worth the investment in a preparation, that will guarantee them an entrance in top schools with better post-graduate options. Manhattan Review in Sofia is the way to secure that entrance and have higher chances to get a well-paid job in the future.
The students of Manhattan Review use to enter some of the most sought-after schools, that offer variety of high-quality degrees. Among the names of the most wanted university that our students have attended for master and doctoral programs are UC Berkley, Yale, Stanford, Columbia, Cambridge, MIT, London Business School, University of Pennsylvania and many more. Having that education surely leads to best job opportunities. The majority of Manhattan Review's former students has been hired by some of the biggest companies in Sofia, such as KBC, Sensata Technologies, Allianz, Expedian, Cargill and others. This success is secured from entering a high rank school with good GRE score, which is our goal in order to guarantee your future. Entering one of Manhattan Review prep courses in Sofia will definitely be one step closer to your successful career.
GRE Private Tutoring
Hours package 12 to 48 hours, Personalized 1-on-1 Tutoring, In Person or Live Online
GRE Private Course
12 hours in total, Personalized 1-on-1 Course, In Person or Live Online

I wanted to thank you for teaching my class and being such a dedicated instructor. When I first started studying for the GRE I was doing it from complete scratch as I had not done this type of math in many years. I was scoring in the low 300's, and was having trouble with some of the quick math necessary to do well on the test. Our class helped me figure out how to break down problems into commonly found concepts and to quickly do the computation to answer them (by, for example, factoring). I took the GRE this past Friday and scored a 720 in math -- much higher than I had originally hoped for when I started studying. I know your going the extra mile to help, both in tutoring and in class, really made a difference to my score. Thanks again!
- Puja (This student took out GRE Tutoring)
Sofia
Primary Course Venue:

Hilton Sofia
1 Bulgaria Blvd
Sofia 1421, Bulgaria

NOTE: We do NOT typically have staff at the venue, so email us before visiting the venue.
Meet a Sofia GRE Tutor: Rick A.
Rick A. originally comes from Dublin, where he graduated from the Dublin Business School in discipline Marketing Studies. He was accepted there with there with an exam score in the 97th percentile and now has his MBA. During the studies he begun working for an international magazine and later moved to Berlin and Amsterdam for different projects. Apart of his work as a marketing researcher, he started tutoring for the GMAT, GRE, SAT and TOEFL. He has been living in Sofia since 2012, when he got a promotion and became the marketing director of the company office in Sofia.
Rick combines many teaching methods by creating his students a strategic plan to improve their score and got the target they are aming for. Some of them were accepted in the most wanted universities such as London Business School, University of Bocconi, Yale and Oxford. What makes his teaching very attractive is his flexibility and easy-going way of giving a valuable tips. During his free time, Rick enjoys to drink wine and play a piano.