GRE Tutoring in Riyadh (Saudi Arabia)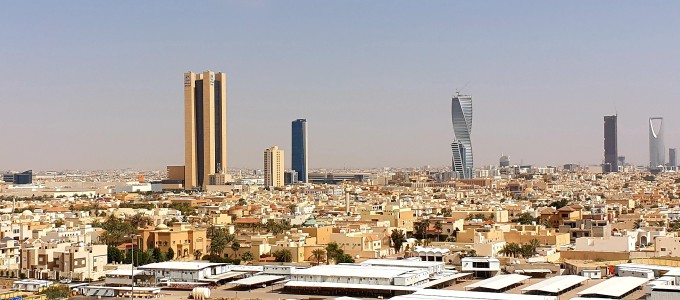 Students who are preparing themselves for the Graduate Record Examination, or GRE, may feel that they need a private tutor to help them with their course of study. Manhattan Review has been helping to provide students in the Riyadh area with private tutors and other forms of study for the GRE exam since 1999, and is the best option for students looking for study assistance in the Riyadh area. Manhattan Review offers group courses and practice exams alongside their private tutoring, allowing students to potentially work in a variety of different ways, or just in their preferred way, depending on what the student feels would be best for them. Students who choose to take advantage of the standardized test preparation services offered by Manhattan Review will find that they have the ability to utilize numerous benefits that come with the study plans that will benefit them in learning the material.
Manhattan Review's private tutors can also offer their students the ability to customize their lesson plan to fit the student's strengths and weaknesses, and they have many years of experience with helping students on the GRE and other standardized tests. Students who utilize a private tutor with Manhattan Review have the ability to work with their instructor either online or in-person depending on their preference. (This option is also available for Manhattan Review's group courses.) Many Manhattan Review tutors have retaken the GRE themselves to ensure they are up to date with the formatting and content of the exam, and this is also reflected in the annually updated practice exams that Manhattan Review can provide students. Students who choose to take the in-person option when working with a Manhattan Review private tutor can also meet their instructor at a mutually agreed upon convenient location in the Riyadh area that is comfortable for both parties, allowing for both student and instructor to have an easier commute to the lesson.
Students who have worked with Manhattan Review have managed to achieve the higher scores on the day of the GRE exam that they desired thanks to the work of their instructors in giving them a greater understanding of the material and rules of the exam. Some graduate schools that Manhattan Review alumni have attended include Harvard, Yale, Stanford, Penn State, UCLA, New York University, University of Chicago, Columbia, Northwestern, Case Western Reserve, and Riyadh's own Riyadh College of Technology. Students have managed to take their academic credentials from these schools and used them to work at a variety of different companies, including Fortune 500 companies such as Bank of America, JP Morgan and Chase, Apple, Microsoft, Walmart, and many others across the world. Students who wish to learn more about their options for GRE preparation should call or email a Manhattan Review academic program advisor today to learn about their options.
GRE Private Tutoring
Hours package 12 to 48 hours, Personalized 1-on-1 Tutoring, In Person or Live Online
GRE Private Course
12 hours in total, Personalized 1-on-1 Course, In Person or Live Online

Bill put in a lot of outside hours preparing for class and answering questions throughout the week. He really tried his hardest to help us reach our goals. I really really appreciated how dedicated he was to helping us.
- Cheng (This student did GRE tutoring)
Riyadh
Primary Course Venue:

Sheraton Riyadh Hotel & Towers
King Abdullah Road, Al Wurud
Riyadh 12216, Saudi-Arabien

NOTE: We do NOT typically have staff at the venue, so email us before visiting the venue.
Meet a Riyadh GRE Tutor: Jim H.
Jim H. is a teacher and tutor living in the Riyadh area who gained a Master's in education from Bates College, then moved to the area for career reasons. He has been helping students with a wide variety of standardized tests and coursework, including the GMAT and GRE exams, since he moved to the area and took up working with students.
Jim has helped many students with Manhattan Review via group courses and private tutoring, and believes that the process of studying for standardized tests requires assistance and collaboration from another person regardless, whether it be a fellow student or a private instructor. He encourages his students to work with fellow students and friends to learn the material. In his spare time, he likes to play chess.