GRE Tutoring in Raleigh-Durham (North Carolina)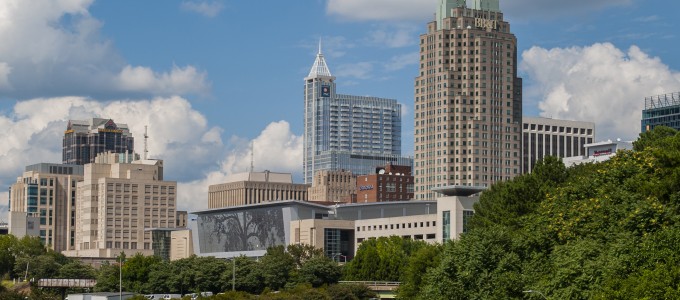 Taking the GRE this year? Get the most effective standardized test prep available in Raleigh-Durham. At Manhattan Review, aspiring graduate students get access to state-of-the-art resources that produce staggering results on the GRE exam. With the rigorous hiring processes of today, potential employees have to gain a competitive edge over other candidates. This advantage often comes down to education, showing a wider depth of knowledge and expertise in their given area. Whether you want to pursue your Masters in the Arts, Sciences, Language or Mathematics, we can help you add a top-percentile GRE score to your grad school application.
We have combed Raleigh-Durham for world-class GRE tutors from the local area, including successful MBAs who have graduated from the top business schools in the nation and relocated to Raleigh-Durham in order to pursue their careers. Our accomplished and effective tutors will collaborate with you to boost your test-taking confidence and provide in-depth study so that you don't have to rely on flashcards or unreliable Web research. These experienced professionals know exactly how to help students learn and master our syllabus.
Our course syllabus lends itself well to the classroom environment, where an energized instructor will help you process what you need to know in order to obtain a higher score. From the math to the verbal to the writing sections, you will receive all the tips, tools, and techniques needed to answer questions correctly.
When you join Manhattan Review, you will receive personalized test preparation and a learning plan that will identify and tack0le your weaknesses. Our methods have a proven record of success, as past students have been accepted to the best graduate schools both locally and around the world – Havard, Cornell and Duke, to name just a few. Let Manhattan Review help you reach your potential and turn admission into your dream school a reality.
GRE Private Tutoring
Hours package 12 to 48 hours, Personalized 1-on-1 Tutoring, In Person or Live Online
GRE Private Course
12 hours in total, Personalized 1-on-1 Course, In Person or Live Online

My first class in Manhattan Review was a very good class. George is a very good teacher.
- Hugo (This student took our GRE course.)
Raleigh-Durham
Primary Course Venue:

Manhattan Review GMAT GRE LSAT Prep
Raleigh-Durham Teaching Center at the Hilton
4810 Page Creek Lane
Durham, NC 27703

Phone: (919) 436-3748

NOTE: We do NOT typically have staff at the venue, so email us before visiting the venue.
Meet a Raleigh-Durham GRE Tutor: Jonathan S.
Jonathan, a Raleigh-Durham native, graduated at the top of his class from the Warrington College of Business Administration at Florida University. After receiving his degree, Jonathan was offered a position at Ernst and Young's Raleigh offices, where he still works today. Now he's passing what he has learned down to future incoming freshmen. Jonathan's GRE tutoring strategy revolves around close relationships between student and teacher. He employs this teaching method by restricting the student-teacher ratio to a maximum of 5:1. In a larger classroom setting, Jonathan will divide the class into smaller groups for a more interactive, hands-on learning approach. His energetic methods have gotten favorable reviews and dynamic results.
Having received his MBA from Florida and a BS from Emory University in Atlanta, Ga., Jonathan is no stranger to the higher education options available both in Raleigh-Durham, and the surrounding area. Since joining Manhattan Review in 2007, he has helped hundreds of students earn a spot at some of the most prestigious graduate programs in the southern United States and around the country. Combining his past successes and our unrivaled test prep materials, Jonathan loves to help tomorrow's leaders begin the journey toward their dream jobs. In his spare time, Jonathan plays the acoustic guitar, enjoys biking and swimming and is an avid lover of Italian cooking.