GRE Tutoring in Manila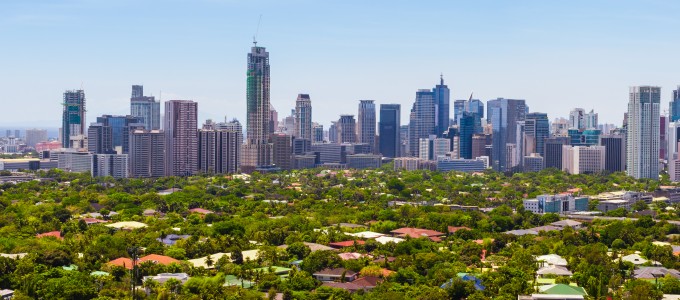 At Manhattan Review, we give you exclusive access to state-of-the-art resources that have helped past students dramatically score more points and achieve higher percentile results. Get the most effective and efficient standardized test prep available in Manila with our customizable course syllabus.
We collaborate with world-class GRE tutors from the local community, including successful professionals who have attained impressive advanced degrees. Some of our tutors were born and raised in Manila, while others relocated to the region for professional or personal reasons. All of our private tutors have a comprehensive understanding of how to succeed on this standardized exam. This knowledge, coupled with our full-support syllabus, can help you break ahead of your peers and secure your spot in the program of your choice.
Work in a friendly, supportive one-on-one setting with a private tutor in a location that's both comfortable and convenient. In a matter of only a few short weeks, our tutor will help you identify and troubleshoot any academic areas of weakness. Working with a focus on building up those specific subjects, you'll approach the GRE capable of scoring more points and feeling as confident as possible. Students who underprepare or study a broad scope of curriculum may score significantly lower than the test-takers who have the tactics and know-how to answer questions correctly.
Get in touch with us today, and register online easily to start your personalized learning plan. Our students have graduated with Master's degrees from top-ranked universities around the world. In Manila, investing in the backing of private tutoring can help you get accepted anywhere you want to go. Let's team up so you can start seeing acceptance letters from University of the Philippines Manila, St. Paul University Manila, University of the East Ramon Magsaysay, Asian Social Institute, and University of Asia and the Pacific.
GRE Private Tutoring
Hours package 12 to 48 hours, Personalized 1-on-1 Tutoring, In Person or Live Online
GRE Private Course
12 hours in total, Personalized 1-on-1 Course, In Person or Live Online

I wanted to thank you for teaching my class and being such a dedicated instructor. When I first started studying for the GRE I was doing it from complete scratch as I had not done this type of math in many years. I was scoring in the low 300's, and was having trouble with some of the quick math necessary to do well on the test. Our class helped me figure out how to break down problems into commonly found concepts and to quickly do the computation to answer them (by, for example, factoring). I took the GRE this past Friday and scored a 720 in math -- much higher than I had originally hoped for when I started studying. I know your going the extra mile to help, both in tutoring and in class, really made a difference to my score. Thanks again!
- Puja (This student took out GRE Tutoring)
Manila
Primary Course Venue:

Diamond Hotel Philippines
Roxas Boulevard
Manila, Luzon 1300, Philippines

NOTE: We do NOT typically have staff at the venue, so email us before visiting the venue.
Meet a Manila GRE Tutor: Heather R.
Heather grew up in Ontario, Canada, and acquired her undergraduate degrees jointly in English and Education at University of Toronto. When her husband had the opportunity to take a promotion and relocate to the Philippines, Heather was up for a new adventure. While her husband built up a new financial advising group, Heather decided to go back to school to pursue her Masters in Education. She obtained her advanced degree at De Salle University Manila and accepted a role at a small private school on the waterfront. Working mostly with teenagers, Heather taught English for 6 years before staying home full-time with three boys.
Once her little ones had grown up, Heather was eager to make the most out of her higher education and work experience. Not wanting to get back into school system classrooms, the seasoned teacher connected with Manhattan Review. Now she works with students in a personalized one-on-one setting as a GRE private tutor. With direct knowledge of the graduate school admissions process and 99th percentile GRE score results, she brings a wealth of understanding and experience to the role. Coupled with our customizable course syllabus, students have access to world-class materials and teaching support.
Heather is also an avid gardener with a talent for the green thumb. Her kids are now 14, 17 and 21 years old, the oldest a recent graduate of Stanford University. Her middle child is gearing up for higher education and hopes to follow his mother's footsteps at De Salle. Heather has harnessed her skill set for standardized test prep to help all three boys prepare for their academic futures. Heather also enjoys making yearly trips back home to Ontario to visit with friends and family.