GRE Tutoring in Madrid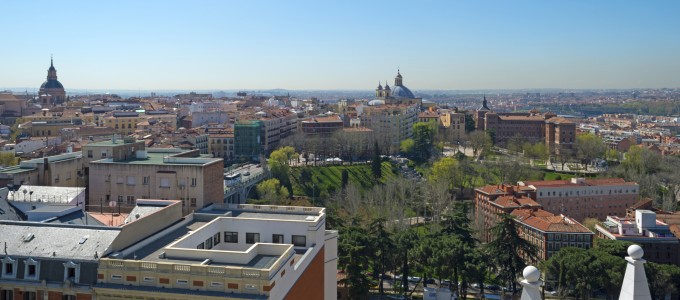 Every year, over a half a million students take the Graduate Record Examination, or GRE, as part of the application process to get into graduate school. While some will make a score that will be adequate enough to get into their school of choice, the truth of the matter is that many will not, at least not on the first try. One-on-one tutoring can and does make all the difference in test scores, and Manhattan Review has the world-class professional tutors that will help you achieve your highest possible GRE score.
For over 15 years, Manhattan Review has been specializing in the delivery of top-notch GRE test prep, starting with our elite tutors. We also offer interactive online courses and a multitude of tools and resources including practice tests that mimic the real GRE to help prepare students for test day. What's more is that our boutique program allows students to structure their particular test prep program according to their individual needs, including learning styles and availability. This unique combination has not only made Manhattan Review the number one sought after test prep services throughout the world, but has garnered us much respect in the cities where we have a presence, including Madrid.
In Madrid, our reputation precedes us, primarily because we have a track record of developing the best and brightest minds throughout the Spanish capital. All of the best colleges and universities and top employers, no matter what industry, have all embraced our former participants, with consistently great results. That's why Manhattan Review continues to remain a trusted brand for test prep in Madrid and all around the world.
Join the ranks of some of the finest that Madrid has to offer, and sign up for Manhattan Review's test prep services - academic and professional successes await.
GRE Private Tutoring
Hours package 12 to 48 hours, Personalized 1-on-1 Tutoring, In Person or Live Online
GRE Private Course
12 hours in total, Personalized 1-on-1 Course, In Person or Live Online

My first class in Manhattan Review was a very good class. George is a very good teacher.
- Hugo (This student took our GRE course.)
Madrid
Phone: +34-911-876-504

Primary Course Venue:

Sheraton Madrid
Calle Alfredo Marquerie 43
28034 Madrid
Spain

NOTE: We do NOT typically have staff at the venue, so email us before visiting the venue.
Meet a Madrid GRE Tutor: Eduardo C.
Since becoming a professional GRE tutor with Manhattan Review, Eduardo has truly owned his passion for helping students achieve their academic goals. A goal that he set for himself many years ago, when he was just an afterschool math tutor for his peers in high school growing up in challenged neighborhood on the outskirts of Madrid. Even at an early age, Eduardo knew that education could help him overcome his surroundings and he wanted the same for his peers as well. So, he set out to get into one of the top universities in Madrid, which he did, and then vowed to help make a difference on the next generation by first leading by example.
After steadily climbing the corporate ladder at one of the foremost research and development companies in Madrid, Eduardo happened upon Manhattan Review, where he saw his opportunity to make good on the promise he made to himself to give back to his community. For over 5 years, Eduardo has been giving back and more. His students at Manhattan Review always rave about Eduardo because of his own personal experiences with mastering standardized tests and climbing the corporate ladder, but also because of his deep understanding of the cultural nuances of Spanish culture, something he uses to his advantage in an effort to positively impact his students.