GRE Private Tutoring in Lausanne (Switzerland)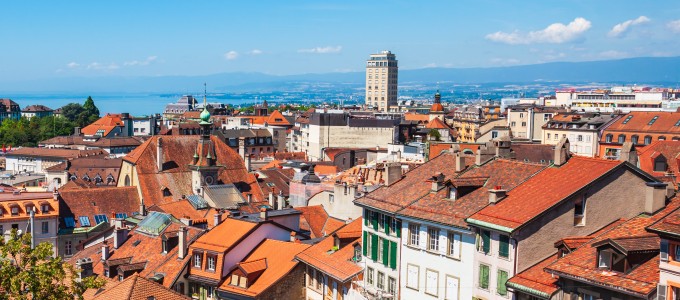 Students who feel that they are in need of individualized guidance for the Graduate Record Examination, or GRE exam, may feel that their best choice to ensure that they are properly prepared for the day of the GRE exam is to receive personalized guidance from a private tutor. Manhattan Review has been providing students with private tutoring since 1999, and is the best resource in the Lausanne area for students looking for professional help with the content covered on the GRE. Students in the Lausanne area who are interested in private tutoring with Manhattan Review can either utilize it on its own or in combination with the group courses and practice exams that Manhattan Review can offer to students in the area. Manhattan Review potentially can also offer its students a variety of benefits that come with their choice of package to ensure that they get the most out of their course of study.
Students who choose to work with one of Manhattan Review's private tutors will be receiving an instructor who has many years of experience with helping students each year with the process of learning the material for the GRE. They will also have access to an instructor with flexible scheduling. Students who choose to work with a private tutor can choose to work with them either in-person or online, an option that is also available for Manhattan Review's group courses. Students who work with a Manhattan Review private tutor in-person have the ability to choose any mutually agreed upon, convenient location in the Lausanne area to meet their instructor for their lessons, ensuring that they are able to have an easier commute. Students who work with a Manhattan Review private tutor also have the ability to utilize a customized lesson plan that will help them to deliver a more well-rounded performance on the day of the GRE exam.
Students who have worked with Manhattan Review's private tutors or with other study options have developed a better grasp of the material and a stronger command of their test taking skills that has helped them on the day of their GRE. Manhattan Review alumni have translated their higher scores on the day of the exam into acceptance at a wide variety of schools, including schools in the Lausanne area such as University of Lausanne, alongside schools outside of it such as Harvard, Yale, Brown, Emory, University of Chicago, New York University, UCLA, Penn State, Oxford, Cambridge, and many more. Students have also translated their academic backgrounds at these schools to get into careers at a wide variety of companies, including companies based out of Lausanne such as Nestle. Call or email an academic program advisor today to learn more about Manhattan Review's offerings for preparing for the GRE exam.
GRE Private Tutoring
Hours package 12 to 48 hours, Personalized 1-on-1 Tutoring, In Person or Live Online
GRE Private Course
12 hours in total, Personalized 1-on-1 Course, In Person or Live Online

I wanted to thank you for helping me with the GRE prep and let you know that your teaching tactics worked! I took the exam yesterday and got an 800 on the math, 570 on the verbal and who knows about the writing but hopefully it's not below a 4! The verbal is tricky with those silly words but I am happy with my score and ready to walk away from this ETS madness. Thanks again and all the best!
- Sophia (This student took a GRE class)
Lausanne
Phone: +41-21-588-04-94

Av Louis-Ruchonnet 2B
1003 Lausanne
Meet a Lausanne GRE Tutor: Mike D.
Mike D. joined Manhattan Review's instructors in the Lausanne area after moving to the area from Geneva. He graduated from University of Lausanne with a Master's in education and now works as a teacher and tutor in the Lausanne area, including helping students in the area with Manhattan Review to ensure that they do well on their standardized tests.
Mike's approach to helping students with their GRE preparation involves adapting his lesson plans as necessary to ensure that students who are struggling with a certain type of question that is found on the exam will be able to have the time they need to focus on that specific material. In his spare time, he travels and visits various museums.