GRE Tutoring in Jakarta (Indonesia)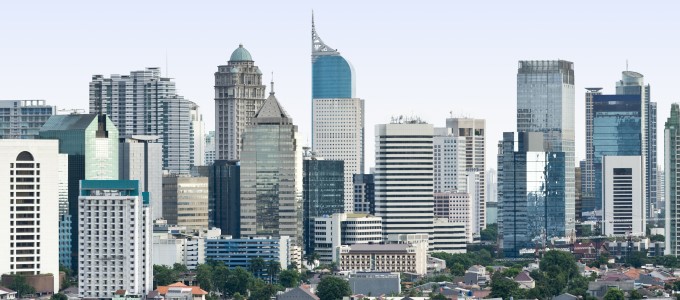 Jakarta students in need of effective preparation for the Graduate Record Examination (GRE) can achieve their desired test scores with Manhattan Review's comprehensive local offerings. GRE prep options and ancillary services available in Jakarta include on-site and online private GRE tutoring, on-site and online GRE prep courses, GRE practice tests, admissions consulting, and application advising. Manhattan Review has been an innovative industry leader for the past 20 years, and we have helped thousands of students in dozens of countries gain acceptance to their desired graduate degree programs. Our test prep courses and private tutoring plans are taught by Jakarta's most qualified educators, using the industry's most rigorous methods of instruction and the test prep field's best course materials. Manhattan Review students become experts in GRE verbal reasoning, quantitative reasoning, and analytical writing through a process that focuses on steady, incremental skill improvements and relentless reinforcement of those skill gains. Find out more about Manhattan Review's Jakarta GRE prep courses and private GRE tutoring by contacting us today. We're available to discuss GRE prep options and answer your questions by email, by phone, or online.
Educational Testing Service (ETS) is the organization that administers the GRE. ETS publishes test-taker statistics for the last three testing years, and these statistics show the median GRE scores to be approximately 151 verbal, 153 quantitative, and 4.0 writing. Based on test-taker data, it is more difficult to attain high verbal scores than high quantitative scores. A score of 162, for example, is in the 79th percentile for quantitative reasoning but the 90th percentile for verbal reasoning. About 4% of all students receive a perfect score of 170 in the quantitative section, but less than 1% are able to achieve the same perfection in the verbal section. For test-takers who speak English as a second language, the verbal challenges of the GRE can be even more daunting. Manhattan Review's GRE test prep courses and private tutoring programs are specifically designed to meet the educational needs of international students and English language learners.
At Manhattan Review, we can think of no more persuasive argument on behalf of our services than the success of our students. Our GRE clients have been accepted to a long list of prestigious postsecondary institutions, including Princeton, Harvard, Oxford, Cambridge, Yale, Dartmouth, the Massachusetts Institute of Technology, the University of Chicago, the University of Toronto, Australian National University, the University of Michigan, the University of California-Berkeley, and the University of Pennsylvania. Our former students graduate from these great schools with the skills necessary to compete in the modern economy. Some of our past clients have been hired by Fortune 500 firms, including Berkshire Hathaway, State Farm Insurance, Wells Fargo, JP Morgan Chase, and Prudential Financial. Others have returned to Jakarta for jobs at Indonesia Trading Company, Sinar Mas Group, Archipelago International, Bank Central Asia, or Bumi Laut Group. Start improving your graduate school application (and your odds of future success) right away with Manhattan Review's GRE prep services in Jakarta.
GRE Private Tutoring
Hours package 12 to 48 hours, Personalized 1-on-1 Tutoring, In Person or Live Online
GRE Private Course
12 hours in total, Personalized 1-on-1 Course, In Person or Live Online

I was most impressed with how efficient Vince was with everything, he came prepared and he knew what he was talking about. I liked the efficiency. I already came in with a good idea with what I needed to work on and Vince was great in attacking my weaknesses. I cannot think of anything I disliked or that he could improve about his teaching style.
- Jackson (This student took our GRE Tutoring)
Jakarta
Primary Course Venue:

JW Marriott Hotel Jakarta
Jalan Lingkar Mega Kuningan Kav. E No. 1-2 Kuningan Timur
Jakarta 12950, Indonesia

NOTE: We do NOT typically have staff at the venue, so email us before visiting the venue.
Meet a Jakarta GRE Tutor: Juan S.
Juan S. joined Manhattan Review's Jakarta team of GRE educators in 2018 after a six-year GRE teaching career in his native Vancouver. He holds a bachelor's degree in political science from the University of Minnesota and a master's degree in international relations from Georgetown University. He has taught GRE prep to students from almost every academic discipline, from anthropology to zoology.
Juan describes his teaching style as flexible yet focused. "Every student is different, and my instruction needs to adapt to the ways that each person most effectively learns," he says. "Nonetheless, there are certain principles of GRE instruction that are the same for all students. I try to combine these seemingly contradictory precepts." When he's not teaching, Juan enjoys travel, true crime novels, and basketball.