GRE Tutoring in Hollywood (California)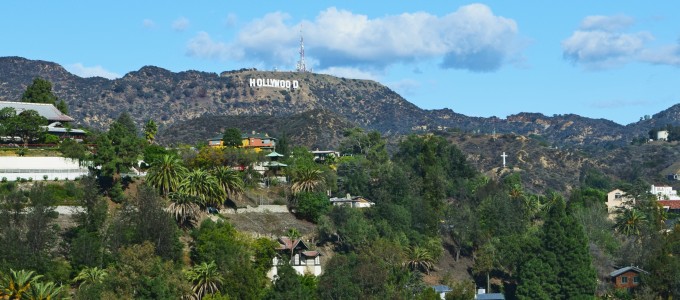 Students in the Hollywood area who feel that they need assistance with their preparation for the Graduate Record Examination, or GRE, can utilize a variety of methods in order to help them with their course of study and subsequently improve their score. One potential option for these students is private tutoring, which allows for the individual guidance a student may feel that they need to help reach their desired score on the day of the exam. Manhattan Review has been providing private tutoring to students since 1999 and is the best option for Hollywood students who are looking for private tutoring for the GRE. Students who choose to take advantage of Manhattan Review's tutoring services in the Hollywood area for the GRE exam will find that they can use either the tutoring on its own or in combination with the group courses and practice exams that Manhattan Review can also provide to students taking the GRE.
Students who choose to utilize Manhattan Review's private tutors will find that they are among the most experienced in the Hollywood area, and have many years of helping students to achieve their test-taking goals under their belts. Several Manhattan Review tutors have taken the exam regularly to keep up with the current formatting and content, and Manhattan Review's prep options are also able to potentially be utilized alongside Manhattan Review's practice exams that are kept updated annually to reflect the exam's current layout. Students can work with their tutor in either an in-person or online context depending what they feel is the best choice for their course of study (Manhattan Review's group courses also offer the same option), and tutors will also customize their lesson plans to ensure that students can focus on what is most necessary to ensure the strongest possible exam performance on the day of the test.
Students who have taken advantage of the private tutoring services offered by Manhattan Review have developed a greater familiarity with the formatting and content of the GRE, and thus have delivered a stronger performance on the day of the test. The resulting higher scores have helped students who work with Manhattan Review gain admission into a wide variety of schools, including schools in and out of the Hollywood area such as Harvard, UCLA, Stanford, Oxford, Pomona, Columbia, New York University, Brown, Bates, Yale, University of Chicago, and many others across the world. Students have also managed to translate the subsequent academic success as a result into getting into these universities from their high GRE score into careers both in and out of the Hollywood area with various companies, including several in the Fortune 500 such as Netflix or Disney. Call or email one of Manhattan Review's academic program advisors today to learn more about Manhattan Review's offerings for GRE preparation.
GRE Private Tutoring
Hours package 12 to 48 hours, Personalized 1-on-1 Tutoring, In Person or Live Online
GRE Private Course
12 hours in total, Personalized 1-on-1 Course, In Person or Live Online

My first class in Manhattan Review was a very good class. George is a very good teacher.
- Hugo (This student took our GRE course.)
Hollywood
Primary Course Venue:

Manhattan Review GMAT GRE LSAT Prep
Hollywood Teaching Center at the Hilton
555 Universal Hollywood Dr
Los Angeles, CA 91608-1001

Phone: (323) 212-3197

NOTE: We do NOT typically have staff at the venue, so email us before visiting the venue.
Meet a Hollywood GRE Tutor: Tom D.
Tom D. joined Manhattan Review as a tutor for the Hollywood area shortly after finishing his education at UCLA, where he earned a Master's degree in political science. He worked as a tutor for other standardized tests shortly after taking the exams himself and achieving a high score on them, and now works as an instructor with Manhattan Review for exams such as the GRE.
Tom's teaching methods have helped students from a wide variety of academic disciplines, all with different interests and goals in mind, get into a plethora of schools thanks to their improved GRE exam scores. Students who have utilized Tom's tutoring sessions find that he is knowledgeable on a wide breadth of subjects, both GRE and non-GRE related. In his spare time, Tom likes to read.