GRE Tutoring in Geneva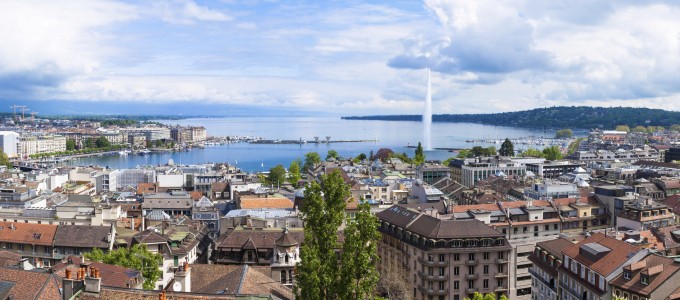 Get the attention of hiring managers with an advanced degree that proves your proficiency in your field. Whether your passion is rooted in the arts, sciences, business, medicine, or the humanities, get the GRE score that will secure your seat at a top graduate school in Switzerland. With steep competition from a sea of other applicants, you can stand out and accelerate your career success with the impressive credentials of your Master's. This degree demonstrates a powerful commitment and passion for whatever it is that you do.
At Manhattan Review, we have been evaluating the ins and outs of the GRE standardized exam for more than 15 years. Our boutique educational services firm offers exceptional test prep in major cities around the world. With headquarters in New York City, our company has expanded to help students get into the most prestigious higher education facilities, from the Ivy Leagues in the United States to the top-ranked institutions in Europe, Asia, Australia, and South Africa.
Don't waste your time or energy attempting to cover your entire undergraduate curriculum as you prepare for the GRE. Instead, tailor your studies such that you're focusing on exactly what you'll need to know to score more points. Our highly customizable course syllabus will gear you up to answer more questions correctly. In addition to helping you prepare with the correct content, we will provide the test-taking tactics and tips to maximize your standing toward the top percentile. Collaborate with a private tutor for the individualized, hands-on attention that will help you overcome hurdles and achieve your goals.
Many students studying for the GRE already have demanding schedules and blossoming careers. With the expense of an undergraduate education, it's impossible to expect everyone to be a full-time student. We understand the rigorous schedules of our students and work to provide the most efficient, effective test prep possible. With a high score in hand, you'll be ready to submit your applications at notable schools, including Basel, Bern, Fribourg, Lausanne, Lucerne, St. Gallen, ETH and University of Geneva. With a Master's from one of these graduate schools – or many of the other opportunities in the surrounding region – you'll be more likely to get hired at one of the world-class companies or corporations headquartered here.
Or, you can open new opportunities around the globe, just as many of our accomplished, well-educated tutors have done. Our company has supported students through the admissions process at the very best schools across several continents. Get into your first-choice, graduate-level college or university with a top-percentile GRE score that will get you that much closer to your Master's degree.
GRE Private Tutoring
Hours package 12 to 48 hours, Personalized 1-on-1 Tutoring, In Person or Live Online
GRE Private Course
12 hours in total, Personalized 1-on-1 Course, In Person or Live Online

Bill put in a lot of outside hours preparing for class and answering questions throughout the week. He really tried his hardest to help us reach our goals. I really really appreciated how dedicated he was to helping us.
- Cheng (This student did GRE tutoring)
Geneva
Primary Course Venue:

Novotel Geneve Centre
Rue de Zurich 19
Geneva 1214, Switzerland

NOTE: We do NOT typically have staff at the venue, so email us before visiting the venue.
Meet a Geneva GRE Tutor: Brianna L.
Brianna attended University of Geneva, where she received both her BA and MA degrees in an interdisciplinary program that concentrated on Education. Upon graduation, she joined the faculty of a first-class private school as a high school History teacher. Always impassioned about helping students and eager to make a difference, Brianna's education and skills have translated very well to her role as a GRE private tutor with Manhattan Review.
Brianna works with students to provide individualized support with our customizable course syllabus. Diagnosing areas of weakness and working through GRE practice tests, she helps students prepare for the exam in an environment that is encouraging and helpful. With her own Master's in hand, her background motivates her students to follow in her footsteps. She always encourages her students, saying that you get back what you put in and that it's important to study smarter, not longer.
Outside the classroom, Brianna enjoys cooking, running (she's currently training for a marathon), and spending time with her husband and three-year-old son. She balances a demanding schedule, but she always has time to help her students.