GRE Tutoring in Anaheim (California)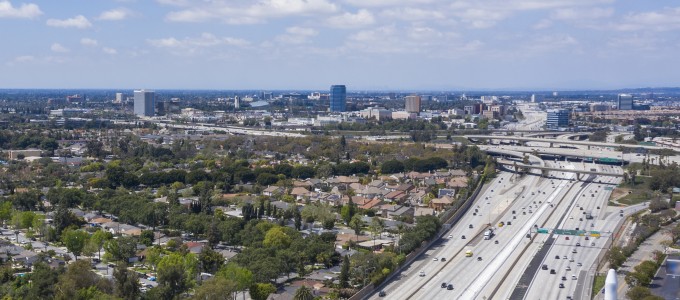 As most graduate school applicants know, the Graduate Record Examination, or GRE, plays a tremendous role in the application process for a growing number of graduate programs around the world including here in Anaheim. Implemented to assess requisite skills needed to perform well academically at the graduate level, the GRE serves as a gauge to find top talent. As a result, only the applicants with the highest GRE scores are accepted into graduate school. The elite private tutors at Manhattan Review can help you reach your desired GRE score and so much more.
Since 1999, Manhattan Review has been leading the test prep service industry, providing first rate GRE test prep consultant services to prospective graduate students just like you. In Anaheim, Manhattan Review is able to accomplish this goal by offering our participants the opportunity to take the reigns of their own learning program by custom designing it to meet their own individual learning style and needs. For our more self-directed learners, we offer unlimited access to our catalog of interactive online courses, which affords prospective graduate students with a higher responsive rate to independent learning the opportunity to flourish within a safe learning environment with limited intervention from an advisor who simply checks in to ensure that the participant remains on track towards their testing goals. Our most sought-after approach, however, involves one-on-one sessions with our elite private tutors, some of the top professionals across a variety of fields who are also top scorers on the respective standardized tests that they provide instruction for. In addition, all of our GRE test prep students can access a host of supplemental online learning materials such as our GRE practice tests, another important step we take to ensure the adequate preparation of our participants in time for test day.
Every year, Manhattan Review enrolls more prospective graduate students than any other GRE test prep consultant service. Why? Because at Manhattan Review, we take the time needed to develop each of our participants in preparation for the GRE more than any other consultant service provider. As a result, in Anaheim, Manhattan Review has become the number one trusted source for up and coming talent. Specifically, all of the top graduate programs at Anaheim University, Southern California Institute of Technology (SCIT), and Bristol University are among the growing number of institutions of higher learning that not only support Manhattan Review, but prefer our GRE test prep participants over their other applicants. The top employers in Anaheim from AT&T to Yogurtland also agree, opting to hire an applicant with an affiliation with Manhattan Review over other applicants for open positions. When you choose Manhattan Review in Anaheim for your GRE test prep consultant service needs, you are choosing world-class test prep guaranteed to help you achieve success, starting with reaching your GRE testing goals. Contact Manhattan Review today to learn more.
GRE Private Tutoring
Hours package 12 to 48 hours, Personalized 1-on-1 Tutoring, In Person or Live Online
GRE Private Course
12 hours in total, Personalized 1-on-1 Course, In Person or Live Online

I wanted to thank you for teaching my class and being such a dedicated instructor. When I first started studying for the GRE I was doing it from complete scratch as I had not done this type of math in many years. I was scoring in the low 300's, and was having trouble with some of the quick math necessary to do well on the test. Our class helped me figure out how to break down problems into commonly found concepts and to quickly do the computation to answer them (by, for example, factoring). I took the GRE this past Friday and scored a 720 in math -- much higher than I had originally hoped for when I started studying. I know your going the extra mile to help, both in tutoring and in class, really made a difference to my score. Thanks again!
- Puja (This student took out GRE Tutoring)
Anaheim
Primary Course Venue:

Manhattan Review GMAT GRE LSAT Prep
Anaheim Teaching Center at the Marriott
700 West Convention Way
Anaheim, CA 92802

Phone: (714) 333-1403

NOTE: We do NOT typically have staff at the venue, so email us before visiting the venue.
Meet an Anaheim GRE Tutor: Colleen R.
As a seasoned and highly respected instructor at one of the top universities in California, Anaheim University, Colleen is well accustomed to working with and developing up and coming talent, which made her a great candidate for the role of private tutor at Manhattan Review. In addition to her responsibilities at Anaheim University, Colleen is a successful researcher, having been published and requested to speak at several notable conferences all around the world over the years. Although her grades were average in school, Colleen had to work twice as hard as her peers to achieve even an average academic performance due to her learning disability. That is, until she sought out the help of a private tutor who helped expose the true nature of her struggle. Colleen hopes to return the favor by working for Manhattan Review.
Since becoming an instructor for Manhattan Review four years ago, Colleen has been a significant influence on the lives of prospective graduate students in Anaheim, helping them to achieve their best possible score on the GRE. Our students love working with Colleen because they each feel a sense of personalized care with her, both on site and especially off site when she takes the time out of her busy schedule to meet with them. A huge proponent of the philosophy "never give up," Colleen never allows her GRE test preps students to admit defeat in the face of their academic obstacles, but rather gives them the tools and resources to turn any weaknesses or threats into opportunities and success. With the help of passionate instructors, like Colleen, Manhattan Review remains the number one GRE test prep in Anaheim.