GRE Prep Courses in Glendale (Arizona)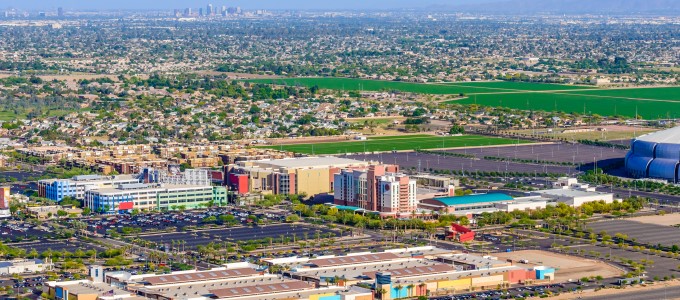 For prospective graduate students, the Graduate Record Examination, or GRE, plays a critical role in the application process and may ultimately determine their acceptance into their school of choice. Implemented by a growing number of graduate programs around the world including here in Glendale, the GRE is designed to test verbal and quantitative reasoning, critical thinking, and analytical writing ability. As a gauge of academic potential and success in graduate school, the GRE can be quite intimidating to graduate school applicants. However, with the help of the experts at Manhattan Review and our world-class GRE test preparation, you will be able to achieve your highest possible GRE score.
For over 15 years, Manhattan Review has been the industry leader in GRE test prep consultant services, providing prospective graduate students, like you, with state-of-the-art GRE test prep services unlike any other. Specifically, our GRE test prep program is 100 percent fully customizable. This means that our participants are able to create their own learning plan according to their own learning style and needs. Whether the participant is more responsive to or prefers to work independently, in which case we offer an online portal of interactive courses, or the participants prefer to interact one-on-one with one of our elite private tutors, some of the top professionals in their fields who also are proven stellar standardized test-takers, or any learning style in between, Manhattan Review can help you prepare for the GRE. In addition to our customizable learning plans, prospective graduate students are able to access a host of supplemental tools and resources designed to aid them in improving their score by helping them to find any areas of weakness.
At Manhattan Review, our goal is to ensure that our GRE test prep participants achieve their testing goals by giving them the requisite knowledge and skills to do so. This helps to develop them into the best and brightest in Glendale, which has attracted all of the top graduate programs including the Thunderbird School of Global Management at Arizona State University and the College of Medicine at Midwestern University. Similarly, major employers in Glendale such as Banner Health System, Arrowhead Hospital, CSAA/AAA, Honeywell Aerospace, Humana Healthcare, Empereon Constar, Ace Building Maintenance Co., Bechtel Corporation, Conair Corporation, Arrowhead Mall, Wal-Mart, Westgate, Tanger Outlets, and Sanderson Ford have also demonstrated a commitment to excellence by both endorsing Manhattan Review and our GRE test prep students, choosing our GRE test prep students over other applicants because they are confident that our participants possess the necessary knowledge and skills to meet and exceed expectations on the job. Let Manhattan Review prepare you for academic and professional success in Glendale, starting with achieving your best score on the GRE. Contact us today to learn more.

I wanted to thank you for teaching my class and being such a dedicated instructor. When I first started studying for the GRE I was doing it from complete scratch as I had not done this type of math in many years. I was scoring in the low 300's, and was having trouble with some of the quick math necessary to do well on the test. Our class helped me figure out how to break down problems into commonly found concepts and to quickly do the computation to answer them (by, for example, factoring). I took the GRE this past Friday and scored a 720 in math -- much higher than I had originally hoped for when I started studying. I know your going the extra mile to help, both in tutoring and in class, really made a difference to my score. Thanks again!
- Puja (This student took out GRE Tutoring)
Glendale
Primary Course Venue:

Manhattan Review GMAT GRE LSAT Prep
Glendale Teaching Center at the Hampton Inn
7350 N Zanjero Blvd
Glendale, AZ 85305

Phone: (623) 207-9057

NOTE: We do NOT typically have staff at the venue, so email us before visiting the venue.
Meet a Glendale GRE Tutor: Ryder R.
Born and raised on a farm in Nebraska, Ryder learned many of the fundamental skills that he still uses to this day as a professional in the medical industry. Recently promoted to director of operations for one of the top healthcare facilities in Glendale, Ryder is one of the most successful professionals in his field. In his position of influence and authority, Ryder enjoys the opportunity to work with and develop up and coming professionals, something that he never envisioned he would be such a rewarding part of his job. Within a year of his promotion, a number of Ryder's co-workers began encouraging him to reach out to Manhattan Review because they felt he would make a great private tutor for the GRE program.
Since joining our team of elite private GRE tutors, Ryder has been instrumental in helping us to provide world-class GRE test prep consultant services to prospective graduate students in Glendale. As an instructor at Manhattan Review, Ryder is engaging and task-oriented, impressing upon his GRE test prep students the importance of utilizing their customizable learning plan as well as the host of supplemental learning materials that are specifically designed to help them identify and overcome any weaknesses in their test prep strategy that can negatively impact their score on test day. It is because of hardworking and committed GRE private tutors like Ryder that Manhattan Review remains number one in test prep consultant services in the world.