GRE Prep Courses in Geneva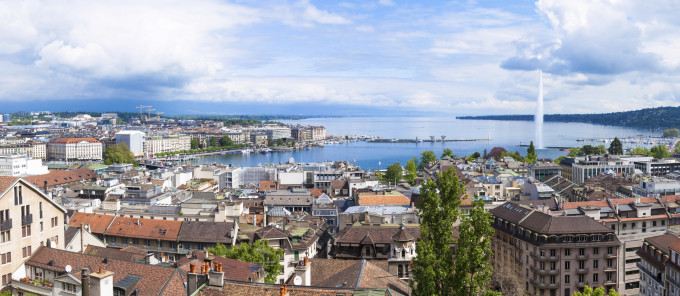 Get unrivaled resources to increase your GRE score in Geneva, and then you can acquire your Master's degree from one of Switzerland's top schools. Nowadays, getting an advanced postgraduate degree leads to a lucrative career with a big payoff. As a smart professional move, this advanced academia leads to greater employment opportunities across the spectrum of career sectors. In social services, higher education administration, public affairs, and many other industries, the Master's degree has replaced the Bachelor's for the minimum requirement. That means that students have to invest to procure the qualifications that hiring managers scan each resume to see.
Work with Manhattan Review to open up more doors for employment, enjoy personal growth, and gain a competitive edge over colleagues applying for the same positions. In Geneva, entry-level employees have access to the headquarters of Fortune 500 companies spanning every sector. Climb your career ladder faster and smarter, starting with a top-percentile GRE score that will secure your seat at the best graduate schools in Switzerland.
Our boutique educational services firm has been breaking down standardized exams like the GRE since 1999. Our team is intimately familiar with the format, style, and content of the test, and we guide students through the material with an efficient, effective, and customizable course syllabus. Skip wondering what you need to study or stressing about how you'll perform when the time comes to take the test. Team up with our experienced, highly helpful GRE tutors in Geneva to get accepted at the International University in Geneva, Webster Vienna Private University, University of St. Gallen, University of Lausanne, and the Geneva Business School.
Register online for full-length classroom courses with comprehensive resources including GRE practice tests. You can also participate in the classroom setting virtually via our convenient Interactive Online Courses. If you'd prefer personalized attention, you can work with one of our effective private tutors in Geneva to get your best GRE score.
At Manhattan Review, we meet each student exactly where he or she is to inspire higher percentile test scores. Whether you took the GRE once and were less than satisfied with your results or this is your first time taking it, we'll guide you through all the ins and outs of this standardized test. Together, we'll ensure that your graduate program of choice is within reach when you submit your application.

Bill was wonderful! He was most helpful very thorough and patient. He explained everything multiple ways and answered all our questions. I appreciated the solutions work he did.
- Linnet (This student did GRE tutoring)
Geneva
Primary Course Venue:

Novotel Geneve Centre
Rue de Zurich 19
Geneva 1214, Switzerland

NOTE: We do NOT typically have staff at the venue, so email us before visiting the venue.
Meet a Geneva GRE Tutor: Derek W.
Derek grew up in Knoxville, Tennessee and studied Graphic Design at University of Memphis. When he graduated, he worked for a major media and publishing company creating digital publications. Eager to advance to a senior position, Derek gained more experience in his field and returned to school to acquire his Master's at Georgia State. After acquiring a leadership position at a Fortune 200 financial firm, Derek had the opportunity to relocate to several cities in the United States or Western Europe.
Ultimately, Derek was attracted to the vibrant metropolitan feel of Geneva and decided to travel overseas to start a new chapter. It was the perfect choice for this young professional, who ended up meeting his now fiancée at a coffee shop on the lakefront. Derek joined Manhattan Review while transitioning from full-time corporate employment to more freelance-based services.
Having scored high on the GRE and growing in his field through higher education, Derek understands the vested value of advanced education for career growth. He has helped students gain access to the competitive postgraduate programs throughout Switzerland, across the continent, and closer to his home. Work with a knowledgeable tutor like Derek to tap into the unrivaled resources of experience, first-hand success, and the desire to help others accomplish their goals. In his spare time, Derek works on perfecting his own craft brew, cheering for NCAA college football, and going to music festivals.