GRE Prep Courses in Fort Worth (Texas)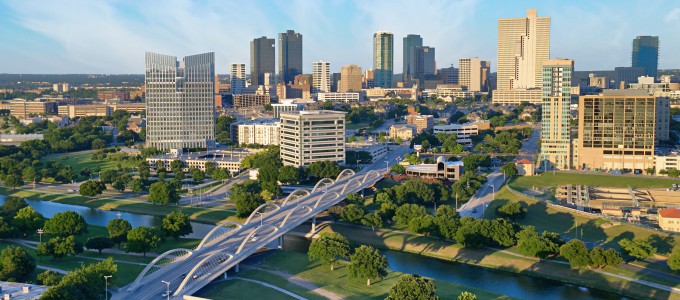 The Graduate Record Examination, or GRE, is the standardized test of choice for people who are looking to prepare for a graduate school that is not a business school. As one of the most widely taken standardized tests in the world, the GRE exam has become a very competitive exam and the scores required to get into the university of one's choice may have gotten increasingly hard to achieve for a large percentage of students. Manhattan Review is here to help students with their preparation for the GRE exam with some of the most established and well covered testing methods in the Fort Worth area. Manhattan Review has been providing testing assistance in various forms since 1999, and people in the Fort Worth area have access to a wide variety of test preparation options in the form of group courses and private tutoring that can be taken in-person or online, and practice exams.
Students who have been utilizing Manhattan Review in the Fort Worth area have been able to go into the GRE exam with increased confidence in the strength of their test taking abilities and have been able to apply that to get a higher score on the GRE exam. As a result of getting a higher score on the exam, these students have been able to get into highly ranked and academically important graduate schools of their choice, with Manhattan Review alumni having been able to go to schools such as Harvard, Cambridge, Brown, University of Vermont, Dartmouth, and many more. Students who have wished to remain in the Fort Worth area have also done well enough on their exams to get scholarships from their top choice schools. This success in academia has also translated into the students who have been able to do so getting to work for highly recognized companies.
Manhattan Review can offer potential students group courses that allow those students to learn with a mentor and from each other, and they can be held online or in person depending on the needs and preferences of the student. We also have private, individual tutoring sessions available for students that can also be held online or in person and which can provide you with a customizable lesson plan, flexible scheduling, and an adjustable way of responding to your strengths and weaknesses. We also have practice tests that allow you to prepare for the GRE exam on your own time, and we keep them updated to reflect the current format or questions that currently are the focus of the exam. Contact one of Manhattan Review's academic program advisors today via phone or email to see what the current options are for people looking for GRE assistance in the Fort Worth area.

I wanted to thank you for teaching my class and being such a dedicated instructor. When I first started studying for the GRE I was doing it from complete scratch as I had not done this type of math in many years. I was scoring in the low 300's, and was having trouble with some of the quick math necessary to do well on the test. Our class helped me figure out how to break down problems into commonly found concepts and to quickly do the computation to answer them (by, for example, factoring). I took the GRE this past Friday and scored a 720 in math -- much higher than I had originally hoped for when I started studying. I know your going the extra mile to help, both in tutoring and in class, really made a difference to my score. Thanks again!
- Puja (This student took out GRE Tutoring)
Fort Worth
Primary Course Venue:

Manhattan Review Prep
Hilton Fort Worth
912 Northton Street
Fort Worth, TX 76104

Phone: (212) 316-2000

NOTE: We do NOT typically have staff at the venue, so email us before visiting the venue.
Meet a Fort Worth GRE Tutor: Tony B.
Tony B. has many years of experience tutoring in the Fort Worth area thanks to his career as a math teacher at a school in the area. In addition to helping students who are looking to potentially apply to graduate school with the GMAT or GRE exams, he also has many years of experience teaching the SAT and ACT for younger students.
Tony believes in the teaching approach of allowing students to figure things out on their own and only stepping in to provide hints and necessary corrections to allow students to learn the material for the GRE exam on their own. In his spare time when he is not teaching, Tony likes to cook, and has recently become a fan of grilling and barbequing.