GRE Prep Courses in Evanston (Illinois)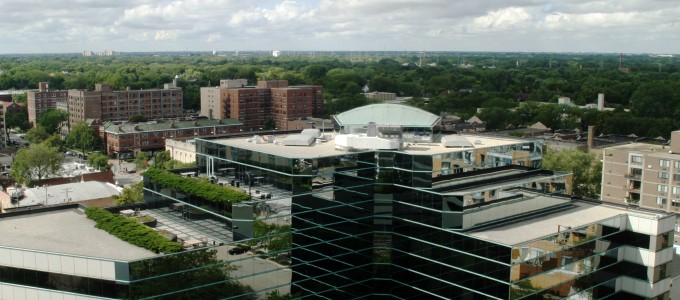 Most graduate programs at universities in the United States require their applicants to take the Graduate Record Examination (GRE). Manhattan Review in Evanston is the area's top resource for on-site or online GRE prep classes, customized GRE tutoring, and GRE practice tests. We teach students how to master this challenging examination by offering comprehensive instruction in GRE skills, study techniques, and testing strategies. Our talented, dedicated, and experienced GRE teachers will build your GRE abilities and self-confidence through innovative and engaging methods of instruction, utilizing rigorous course syllabi and top-quality course materials. Founded in New York City in 1999, Manhattan Review has improved test scores for countless students in North America, South America, Europe, Asia, and Africa. We gladly accept requests for more information on our Evanston GRE services by phone, email, or online. Contact us today for details on our GRE programs or for answers to your questions, and we'll get started on making you a superior GRE test-taker.
All graduate programs that require the GRE consider the assessment to be an important admissions criterion, but they do not all use the exam in exactly the same way. Some institutions have a minimum GRE threshold for consideration of admission, and these programs will not review applications submitted by students with scores below these levels. At Boston University's College of Health & Rehabilitation Sciences, for example, all applicants must score at least 150 verbal, 141 quantitative, and 3.5 analytical writing in order to have their applications reviewed for admission. The more common practice, however, is for programs to have no official minimum scores for the purposes of the application. Prospective students must not interpret this as a lack of GRE standards, and for programs that use these types of admissions practices, the average scores of accepted students are strong indicators of GRE expectations. The Price School of Public Policy at the University of Southern California does not require any minimum GRE benchmarks, but this institution reports that accepted students typically receive scores of at least 153 verbal and 144 quantitative. Prospective graduate students are advised to learn everything they can about GRE requirements and/or GRE scores at the programs they are considering.
Manhattan Review's GRE prep courses and GRE private tutoring plans have eased acceptance to graduate schools for students from many different backgrounds in the arts and sciences. Our GRE clients in cities around the world (including Evanston) have been accepted as graduate students at Oxford, Cambridge, Princeton, Harvard, the Massachusetts Institute of Technology, King's College London, Dartmouth, the University of Chicago, UC Berkeley, the California Institute of Technology, Northwestern, McGill, the University of Toronto, Cornell, Johns Hopkins, Carnegie Mellon, and the University of Virginia. Our past GRE students have also thrived in their professional lives, and they've been hired by Fortune 500 companies and businesses in Evanston (including Massachusetts Mutual Life Insurance, Walgreens Boots Alliance, Proctor & Gamble, Archer Daniels Midland, Agate Publishing, First Bank & Trust, ZS Associates, and Nabih's Inc.). Manhattan Review in Evanston will help you get accepted to your first-choice graduate program and get you started on your new life.

I wanted to thank you for helping me with the GRE prep and let you know that your teaching tactics worked! I took the exam yesterday and got an 800 on the math, 570 on the verbal and who knows about the writing but hopefully it's not below a 4! The verbal is tricky with those silly words but I am happy with my score and ready to walk away from this ETS madness. Thanks again and all the best!
- Sophia (This student took a GRE class)
Evanston
Primary Course Venue:

Manhattan Review GMAT GRE LSAT Prep
Evanston Teaching Center at the Hilton
1818 Maple Ave
Evanston, IL 60201

Phone: (847) 425-4381

NOTE: We do NOT typically have staff at the venue, so email us before visiting the venue.
Meet an Evanston GRE Tutor: Diane U.
Diane U. describes her philosophy of GRE teaching as holistic. "It's important for me to consider every aspect of a student's situation in my teaching," she says. "By doing this, I'm able to use teaching methods that are most effective for that particular student, rather than trying to force preconceived methodologies on them." Diane's student evaluations indicate that her GRE clients love this approach.
Originally from Minneapolis, Minnesota, Diane is a graduate of the University of Iowa (bachelor's degree in anthropology) and Michigan State University (master's degree in education). She has been teaching GRE prep in Evanston and other cities since 2011, and she is also a faculty member at a local public high school. She is currently planning her wedding, and she will soon be starting a family.