GRE Prep Courses in El Paso (Texas)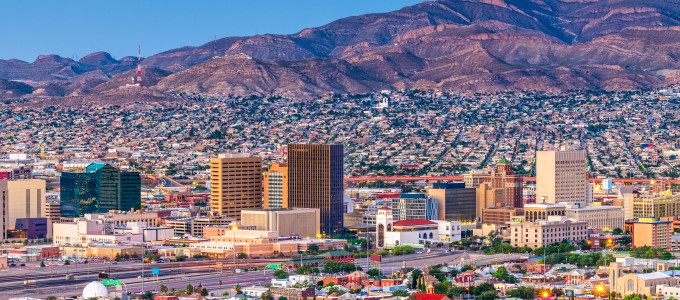 As you are wrapping up your undergraduate studies, it is likely you are beginning to consider what is the best next step for your career. For many, a master's degree makes the most sense to gain specialization before entering the worforce. Investing in your future starts here.
Manhattan Review is El Paso's go-to resource for Graduate Record Examination (GRE) preparation. Since 1999, we have been offering test prep services all over the world, including course material, a proven teaching method, and practice tests which we have developed. We have had countless students who achieved their test score and university admission goals as a direct result of our instruction. Our clients knew that with an ever-growing competition pool, one has to stand out in any way possible. This starts with earning a top-percentile GRE score to then enter the best graduate programs in the world. Once you earn your admission to a top-tier program, you can earn your degree from a school that will grab the attention of the top recruiters in the industry of your choice.
Manhattan Review GRE services available in El Paso include one-on-one GRE tutoring in traditional format, on-site GRE prep courses, online GRE tutoring, and online GRE prep courses. We are also El Paso's most reliable author of realistic GRE practice tests. At Manhattan Review, we understand that test prep instruction cannot be one-size-fits-all to meet the diverse learning needs of today's students, and this is why we offer options to suit every learning style. Some students prefer the accountability of in-person instruction, while others favor online classes, which one can organize into any schedule. We are looking forward to your call, email, or online contact to discuss your individual situation and help you decide which of our GRE offerings is best for you. Get started today to see why Manhattan Review is El Paso's most trusted provider of GRE preparation.
The GRE is one of the world's most widely taken standardized tests for graduate school admission. Most graduate programs in a variety of disciplines in liberal arts and sciences require the GRE, however, more and more graduate business schools and even law schools are accepting GREs for their programs. Hundreds of business programs now allow their students to choose between the GMAT and the GRE, and more than 40 law schools (including Harvard, Georgetown, the University of Chicago, and Columbia) now offer this option in lieu of the LSAT. If you are interested in several fields, the GRE may be the logical option for you to focus your attention on. Achieve top-percentile scores, and you will be a viable option for many different programs. Don't feel you have to decide immediately – take advantage of what Manhattan Review has to offer you and invest in your future. While increasingly programs may accept the GRE, choosing to focus your energy on this test is only the first step. All students taking the GRE should assume that highly selective programs expect elite scores. According to the most recent available statistics, one must achieve a verbal score of at least 162 and a quantitative score of 166 or above to rank in the top 10% of all test-takers. Here is where Manhattan Review's GRE instruction comes in to simplify top-percentile test scores through the most comprehensive and rigorous instruction possible.
Manhattan Review's GRE prep courses and private tutoring plans have helped thousands of students in El Paso and other large cities secure admission to highly selective graduate programs at top universities. A brief list of the schools to which we've had clients accepted includes University of Texas at Austin, University of Virginia, Vanderbuilt University, Standford, Yale, Duke, the University of California-Berkeley, Harvard, Princeton, the Massachusetts Institute of Technology, the California Institute of Technology, Columbia, Brown, and many more.

I was most impressed with how efficient Vince was with everything, he came prepared and he knew what he was talking about. I liked the efficiency. I already came in with a good idea with what I needed to work on and Vince was great in attacking my weaknesses. I cannot think of anything I disliked or that he could improve about his teaching style.
- Jackson (This student took our GRE Tutoring)
Meet a El Paso GRE Tutor: Basil M.
Basil has a total of 10 years of GRE teaching experience, the last three years of which have been spent in El Paso. Originally hailing from Paris, France, he moved to the United States to attend New York University before he earned his master's degrees in history from University of North Carolina at Chapel Hill. He is a married father of two young children who keep him busy when he's not teaching.
Basil's GRE students always appreciate that he is able to make the material interesting while still maintaining rigor. His outgoing and flexible teaching style has helped hundreds of students get into the programs of their choice.