GRE Prep Courses in Dubai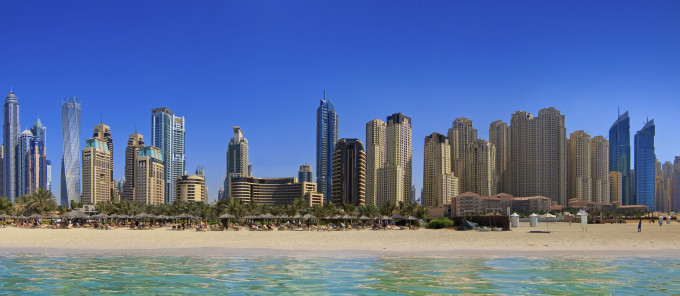 GRE Preparation in Dubai (United Arab Emirates)
If you are ready to take the next step in your educational journey, you are probably preparing to apply to an array of graduate school programs. Students who want to earn higher GRE scores in Dubai can work with Manhattan Review to get ahead. Our test prep methods demonstrate an insight and grasp of the GRE that the first-time test taker – or fifth time, for that matter – simply won't absorb. We have been interacting with the GRE since 1999, breaking down the exam to better understand how it works. We can show you how to score higher on the GRE by compressing our years of experience into your study timeframe.
While this may seem like an overwhelming and enormous task, it's actually the most stress-free and successful way to study for this standardized test. Choose from the formal structure of the classroom setting, the direct engagement of one-on-one private tutoring sessions, or even Interactive Online Courses designed to maximize both collaboration and convenience. No matter how you choose to prepare for the GRE, all of our platforms have a proven track record for success. Students in Dubai can open the doors to the finest facilities and most prestigious programs in the Gulf and around the globe.
In addition to our unique, high-quality learning tools, we work with the very best tutors in Dubai to deliver stellar study help for the GRE. Recruit the aid of a world-class, well-learned, and experienced educator for test prep tutoring. Our GRE instructors will coach you toward your top potential on this test, ensuring that you bring your academic career to an exciting new chapter.
Graduate programs for continued education abound in Dubai. Pursue your MA or MSc, MS, or MSi at a world-class graduate-level college or university. United Arab Emirates University in Abu Dhabi is internationally ranked for its programs at the undergraduate and Master's levels. Closer to Dubai, Zayed University and University of Wollongong are both prestigious and popular. Gain the competitive edge over the other applicants by showing off your top GRE scores. You'll gain the attention of these top educators and set a solid foundation for your future – no matter what your industry or professionals pursuits. To take your learning to the next level in Dubai, start by using our test prep tools and professional tutors to score in high-percentile results on the GRE.

I wanted to thank you for helping me with the GRE prep and let you know that your teaching tactics worked! I took the exam yesterday and got an 800 on the math, 570 on the verbal and who knows about the writing but hopefully it's not below a 4! The verbal is tricky with those silly words but I am happy with my score and ready to walk away from this ETS madness. Thanks again and all the best!
- Sophia (This student took a GRE class)
Dubai
Primary Course Venue:

Park Hyatt Dubai
Baniyas Rd
Dubai, United Arab Emirates

NOTE: We do NOT typically have staff at the venue, so email us before visiting the venue.
Meet a Dubai GRE Tutor: Annie C.
While working as an elementary school teacher in snowy New England, U.S.A., Annie met, fell in love with, and married Stephen, an executive at information technology company LexisNexis. As a leap from online information services, Stephen applied to a partnering company called Edutech, a company that's been growing since 1991 with 16 international cities in Asia and the U.S. Before long, both Annie and Stephen were working for this major company. Annie gained exposure to unique learning and training solutions and innovative technologies. The couple moved to Dubai in 2008, at the time Edutech was teaming up with Lego's for the National Robotic Olympiad.
As Annie put her own critical thinking to the test, she took the GRE and got accepted to the Murdoch School of Education, where she graduated with her MEd. Now, still a team player at Edutech, this education expert has combined her skill set with Manhattan Review's course syllabus. Annie can help you develop your critical reasoning skills, absorb the curriculum, and set higher goals for the GRE. A pro inside the classroom, this tutor just may be the ticket to your postgraduate degree.