GRE Prep Courses in Denver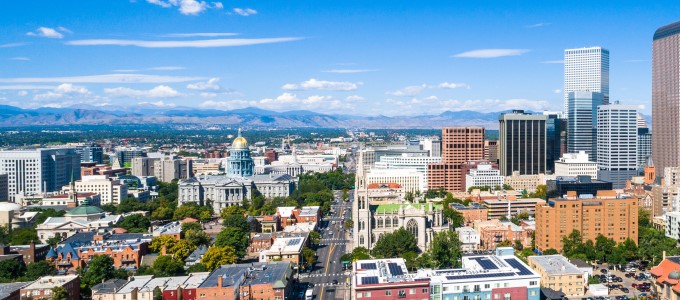 The Graduate Record Examination, or GRE, is one of the most widely used and accepted entrance exams implemented during the application process into graduate school. Students who perform well on the GRE go on to enjoy a selection of the best schools and employers in Denver and across the country. That's why more and more students in the Denver Metropolitan Area are turning to Manhattan Review for our highly successful test prep services.
Since 1999, Manhattan Review has been providing state-of-the-art GRE test prep services, which includes elite professional tutors, interactive online courses and real world modeled practice tests, to help students achieve a high score on the GRE. Our boutique program is like no other as current and prior students would be happy to tell you. The reason being, we tailor our program around the student's schedule and commitments, not the other way around. We know that students have a choice and we are honored when they choose us.
Colleges and universities in Denver and across the country know about our reputation at Manhattan Review and always chose our students because they know we represent the best and the brightest. The same is true for the top local employers as well. From the local sports teams to the Denver International Airport to companies like USAA, Whole Foods Market, University of Colorado Health and Western Union, Manhattan Review is synonymous with the best. Signing up with Manhattan Review GRE test prep is not only the best choice to help you increase your GRE score, but it's also the best choice for your career.

My first class in Manhattan Review was a very good class. George is a very good teacher.
- Hugo (This student took our GRE course.)
Denver
Primary Course Venue:

Manhattan Review GMAT GRE LSAT Prep
Denver Teaching Center at the Hyatt
650 15th Street
Denver, CO 80202

Phone: (303) 309-4028

NOTE: We do NOT typically have staff at the venue, so email us before visiting the venue.
Meet a Denver GRE Tutor: Mike T.
Mike may be one of our best Manhattan Review tutors in Denver, but he didn't always have a propensity towards education. Like so many others, Mike had to overcome a learning disability that went undiagnosed until high school. Although his first two attempts at the SATs didn't go so well, he was able to score in the 99th percentile by his third attempt, a story he gladly recants for his students for motivational purposes. But Mike didn't stop there.
After Mike earned his Bachelor of Arts degree at Argosy University-Denver, he decided that he wanted to teach because he felt that his particular struggles and ultimate triumph over his learning disability would inspire others to persevere past their own academic related obstacles. Not long after completing his Masters of Arts program, with a few years of teaching at the undergraduate level in local community colleges, Mike landed a full time teaching position at the University of Denver, where he has remained on staff since 2000.
Several years ago, one of Mike's students mentioned that he would be a good fit for test prep tutoring at Manhattan Review because of his unique experiences as a student and now a professor. That was in 2012. Since then, Mike has been moonlighting with Manhattan Review as an all-star GRE tutor ever since. Students love his hands-on teaching style, and can't help but be inspired to achieve more for themselves after spending time with someone who refuses to accept defeat.
In his down time, Mike enjoys hiking with his long time girlfriend, Jamie. As a nature enthusiast, he's also been known to frequent the Denver Museum of Nature and Science.