GRE Prep Courses in Dallas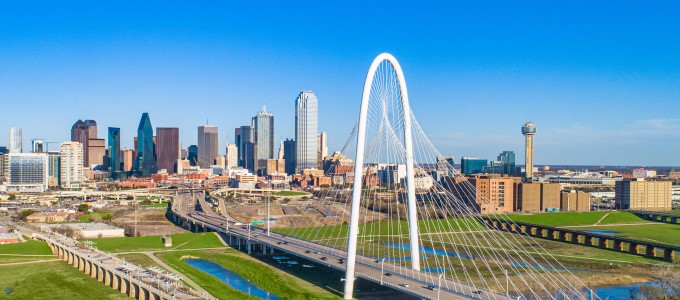 GRE Preparation in Dallas (Texas)
Since 1999, Manhattan Review has been helping students strategically gear up for the GRE. Past students have gone on to high GRE scores and graduation from elite higher education facilities like Harvard, Stanford, CalTech, MIT, Columbia, Yale, Georgetown, Northwestern, Washington State University, and University of Pennsylvania.
Focused on keeping pace with the latest standardized test trends, Manhattan Review is uniquely positioned for standardized test prep support. Instead of taking your best guest on what the GRE covers and what content you should study, we've already broken down and analyzed the exams from years past. We are also up-to-date on all the latest news and changes that impact this graduate school admissions exam. Let us give you all the tools, tactics and material you'll need to approach the GRE self-assured and poised to score.
Team up with our experienced educational services firm for test prep and admissions consulting you can count on for stellar results. We'll ensure that you do not feel overwhelmed or underprepared as your examination date approaches. Furthermore, we'll leverage our customizable course syllabus to hit on all the key points that you're sure to see again while you're filling in responses with your #2 pencil. Align yourself with the industry experts that have been helping students attain top scores since 1999. You'll have access to GRE practice exams and a skilled instructor who has demonstrated success in graduate school admissions. Whatever career course you are pursuing, we will help you get into the most competitive programs in your industry. This will put you ahead of the curve as you enter the workforce and compete against other candidates for highly coveted job openings.
Advancing your career starts with a high-percentile GRE score. Don't let this deter you from achieving your goals of becoming highly proficient and specialized in your field. We'll help you have the well-rounded knowledge to succeed in math and verbal sections. You'll have the ability to strengthen areas of weakness and learn the test-taking tips to maximize your point-scoring potential.
Connect with one of our private tutors locally in Dallas to get on the road to graduate school. Choose the program where you can excel in your academic passions. Earn your MA, MS, or other graduate level degree to distinguish yourself in your unique profession. Regardless of your industry and past academic background, your high GRE score and graduate school degree will help you stay ahead at your company.

Bill was wonderful! He was most helpful very thorough and patient. He explained everything multiple ways and answered all our questions. I appreciated the solutions work he did.
- Linnet (This student did GRE tutoring)
Dallas
Primary Course Venue:

Manhattan Review GMAT GRE LSAT Prep
Dallas Teaching Center at the Sheraton
400 North Olive Street
Dallas, TX 75201

Phone: (214) 254-3620

NOTE: We do NOT typically have staff at the venue, so email us before visiting the venue.
Meet a Dallas GRE Tutor: Sarah B.
Sarah graduated from Longwood University in Virginia, where she majored in the school's prestigious teaching program. She took the GRE and scored in the 95th percentile, but nevertheless decided to take a test prep course and try again. With the support of a private tutor, she increased her results to the 99th percentile. With her impressive undergraduate transcript and a top score, she secured her Masters of Education from Washington State University.
Since her husband travels frequently with his work, Sarah has taught English at high schools in Seattle, Portland, Palo Alto and Dallas. With this educator's first-hand experience with GRE test prep, she was an ideal match for Manhattan Review. She has coached students toward top scores and helped them gain admission to graduate programs across the country.
In her spare time, Sarah is an avid cyclist, cherishes time with her family, and enjoys doing miscellaneous DIY projects around the house. Team up with a dedicated Manhattan Review GRE tutor in Dallas, and watch your score skyrocket like Sarah's did.