GRE Prep Courses in Chicago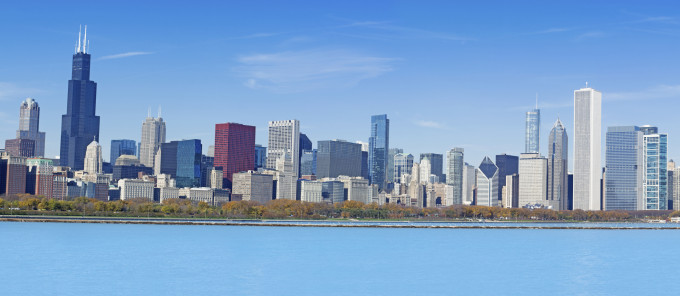 GRE Preparation in Chicago (Illinois)
If you want to continue your studies in graduate school, you'll probably need to take the GRE. It may feel overwhelming to think about studying for the GRE, since there is plenty of material to cover from obscure vocabulary words to complex mathematical equations. But don't panic – With the right study plan in place now and a lot of practice, you will be confident and prepared when you sit down to take your GRE exam in Chicago.
At Manhattan Review, we've broken down the basic elements of the GRE exam to create efficient, effective study tools. Our GRE prep courses are intended for dedicated students who are seeking to perform in the highest percentiles on this test. We offer a variety of GRE prep courses, including private tutoring in Chicago and Interactive Online Courses. All are intended to give you the resources you'll need to succeed, delivered through our accomplished and dynamic team of Chicago GRE tutors.
Past students have graduated from the most distinguished graduate schools nationwide including Standford, Harvard, Georgetown, and more. For students seeking their Masters in-state, Illinois houses a number of top-ranking options. You can let Illinois Institute of Technology, Loyola University Chicago, Northwestern University, and University of Chicago compete for your enrollment with an application that stands out with top GRE scores.

I wanted to thank you for teaching my class and being such a dedicated instructor. When I first started studying for the GRE I was doing it from complete scratch as I had not done this type of math in many years. I was scoring in the low 300's, and was having trouble with some of the quick math necessary to do well on the test. Our class helped me figure out how to break down problems into commonly found concepts and to quickly do the computation to answer them (by, for example, factoring). I took the GRE this past Friday and scored a 720 in math -- much higher than I had originally hoped for when I started studying. I know your going the extra mile to help, both in tutoring and in class, really made a difference to my score. Thanks again!
- Puja (This student took out GRE Tutoring)
Chicago
Primary Course Venue:

Manhattan Review GMAT GRE LSAT Prep & Admissions Consulting
400 E Randolph Street, Apt 2316
Chicago, IL 60601

Phone: (312) 324-6624

NOTE: We do NOT typically have staff at the venue, so email us before visiting the venue.
Meet a Chicago GRE Tutor: Mark P.
Mark grew up in Chicago and is a self-declared lifer of the Windy City. He loves going to The Art Institute of Chicago to see the Impressionist paintings. He jokes that he spends enough time at the Chicago Public Library to deserve his own dedicated mailbox there. And, of course, he loves the Chicago cubs. Mark is academically accomplished, giving him the flexibility to attend some of the nation's top programs while staying in the city he so much adores.
Mark graduated from Northwestern with honors in International Studies and Spanish. He then first took the GRE, receiving a score in the 99th percentile. Nevertheless, Mark decided to go a different route, donning his number two pencils once again to take the GMAT. With his success on both the GRE and the GMAT, Mark stayed close to home to attend the Kellogg School of Management at Northwestern.
Mark is very proud of his tutoring career, transforming difficult or dull subjects into lively discussion. He is a talented communicator, able to express complicated topics in their simplest terms. Mark has continued to tutor over the years as he expands his own personal business ventures. He is very pleased to be working with Manhattan Review in Chicago.