GRE Prep Courses in Chennai (Tamil Nadu, India)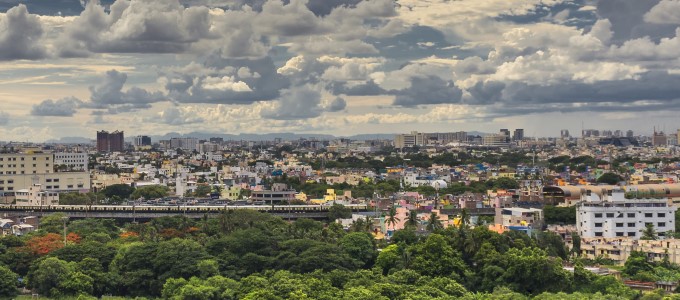 Manhattan Review GRE Prep in Chennai
Chennai students can achieve their desired Graduate Record Examination (GRE) score goals with Manhattan Review's professional coaching services. We are Chennai's top provider of GRE on-site prep courses, GRE individual tutoring, GRE online instruction, and GRE practice tests. Manhattan Review's test prep services have been helping students around the world gain acceptance to their preferred universities since our firm was established in 1999. Manhattan Review's GRE clients have been admitted to graduate programs in all GRE-related academic disciplines, at top schools such as Cambridge, Harvard, Oxford, Princeton, Johns Hopkins, Vanderbilt, the Massachusetts Institute of Technology, Rice, Cornell, the University of California-Berkeley, the University of Texas-Austin, and many more. Our past GRE students are now working for Fortune 500 companies and businesses in Chennai, such as Lockheed Martin, United Technologies, New York Life Insurance, State Farm Insurance, Global Adjustments Services, Hatsun Agro Products, TVS Motor Company, and Landmark Bookstores. Begin your GRE study process today by contacting Manhattan Review for the latest information on our Chennai services.
Taken by applicants to graduate programs in a large number of subjects, the GRE is scored from 130 to 170 each for the verbal and quantitative reasoning sections and from 0 to 6 for the analytical writing section. According to exam administrator Educational Testing Service (ETS), mean scores for the past 1.75 million test-takers are about 150 verbal, 153 quantitative, and 3.5 analytical writing. Manhattan Review's GRE prep courses and individual GRE coaching rigorously prepare our clients for the GRE with thorough instruction in GRE sectional content, GRE study strategies, and GRE testing techniques. Manhattan Review's Chennai team of GRE classroom instructors and individual tutors has been carefully assembled, and we have selected only the most accomplished and dedicated GRE educators. Let us help you increase your GRE scores and submit your best possible application to graduate school.
Why Manhattan Review GRE Coaching Centers are the Best in Chennai
Manhattan Review's Chennai Coaching Centers allow each GRE student to choose the GRE course option that best fits his or her GRE needs. We offer our students flexibility in GRE study, with group, individual, on-site, or online learning plans available at convenient times and locations. Manhattan Review's GRE coaching is the result of many years of experience and cutting-edge educational research, and we have produced tens of thousands of highly favorable learning outcomes for our students. Our GRE programs feature original methods of instruction, comprehensive course materials, and the best teachers in Chennai. Manhattan Review is the author and publisher of the Turbocharge Your Prep series of GRE books, which includes volumes on individual aspects and sections of the exam. These books have been helpful to countless students as texts for our GRE courses or as study aids. At Manhattan Review, we have worked tirelessly to produce GRE programs that excel in every area, from methods and materials to modes of learning and student support.
Manhattan Review's 'Turbocharge Your GRE' Series is Considered the Best GRE Prep Material Available
With the Turbocharge Your GRE series, students receive coverage of all of the quantitative, verbal, and writing skills necessary for upper-percentile scores. Respected by GRE educators and test-takers around the world, Manhattan Review's GRE prep books are the most professional GRE reference works and study aids available anywhere. The most recent edition of the full series has been carefully constructed to provide GRE test-takers with the most up-to-date GRE preparation for the best possible score improvements. Manhattan Review's GRE prep books show students how to enhance their skills in all areas assessed by the exam. You'll learn everything you need to know about GRE exercises, testing strategies, and study approaches to maximize your GRE scores. The full series features comprehensive coverage of GRE verbal, quantitative, and writing concepts from the most basic through the most advanced levels, allowing students at all stages of GRE study to optimize their GRE preparation. The Turbocharge Your GRE series will improve your skills and bolster your self-confidence.
About Manhattan Review's Founder Prof. Dr. Joern Meissner
Manhattan Review founder Joern Meissner has been an educator for over 25 years, both in the test prep industry and as a business school professor. He holds a diploma in business management from the University of Hamburg and a PhD in management science from Columbia Business School in New York City. He has taught core MBA courses and created new MBA electives for the programs at the University of Hamburg, Lancaster University Management School, the Leipzig Graduate School of Management, and the University of Mannheim. He has written and published a number of articles and book chapters on supply chain management, dynamic pricing, revenue management, and other management topics and lectured widely at institutions around the world. Manhattan Review is an international educational services company that has been expanding access to higher education through improved test scores since 1999, offering preparation services for the GRE, LSAT, GMAT, SAT, ACT, IELTS, TOEFL, and several other standardized tests.

Bill put in a lot of outside hours preparing for class and answering questions throughout the week. He really tried his hardest to help us reach our goals. I really really appreciated how dedicated he was to helping us.
- Cheng (This student did GRE tutoring)
Chennai
Primary Course Venue:

Sheraton Park Hotel & Towers
T.T. Krishnamachari Road
Chennai (Madras) 600018, India

NOTE: We do NOT typically have staff at the venue, so email us before visiting the venue.