GRE Prep Courses in Cape Town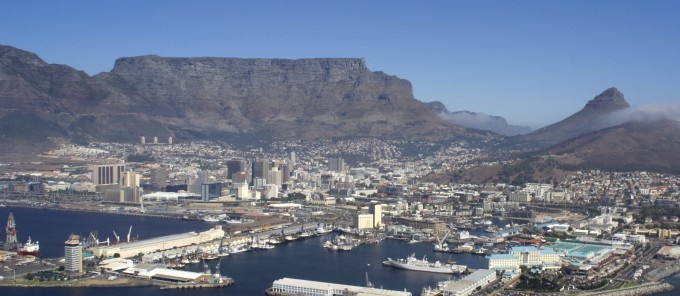 GRE Preparation in Cape Town (South Africa)
Some students learn the hard way that it's a bad idea to walk into the GRE exam without test preparation. Knowing how this admissions test works can dramatically affect your percentile placement. Every point counts, and it's important to have the strategies, tips, and tools to score your highest. Should you skip a question where you're uncertain about the answer? What's the best way to manage your time while the clock is ticking? Most importantly, what material should you cover to ensure you're ready to fill in correct responses?
Get ahead of the curve and surpass the competition with Manhattan Review's GRE test prep services in Cape Town. Take proactive steps to ensure your success on the exam, and you'll feel empowered as you continue your academic career. There is no need to memorize a dense textbook of curriculum or review every math formula you've learned since high school. The GRE operates with a certain standard, and you should go into the exam knowing exactly what to expect.
Choose from Manhattan Review's full-length classroom courses, Interactive Online Courses, or private tutoring services to get all the information you need in a manageable format that makes sense. Since 1999, our boutique test prep company has opened offices and offered its services in many global capitals. Headquartered in New York City, we offer full-service solutions for undergraduate and graduate admissions. Work with our expert tutors in Cape Town, and you'll be 100 percent prepped for the GRE in no time.
In South Africa, we have mentored now-graduates of Cape Peninsula University of Technology, University of Cape Town, Durban University of Technology, Mangosuthu University of Technology, University of KwaZulu-Natal, University of Pretoria, University of South Africa, and Universiteit Stellenbosch. Worldwide, we've helped students gain admission to the top-ranked graduate schools and programs. From the Ivy League institutions in the United States to the elite academia in Europe, Asia, and Australia, we're here to help you achieve your goals and get accepted anywhere you want to go.

I was most impressed with how efficient Vince was with everything, he came prepared and he knew what he was talking about. I liked the efficiency. I already came in with a good idea with what I needed to work on and Vince was great in attacking my weaknesses. I cannot think of anything I disliked or that he could improve about his teaching style.
- Jackson (This student took our GRE Tutoring)
Cape Town
Primary Course Venue:

Southern Sun Cape Sun
Strand Street
Cape Town Central 8000, South Africa

NOTE: We do NOT typically have staff at the venue, so email us before visiting the venue.
Meet a Cape Town GRE Tutor: James C.
James was born and raised just outside of Zimbabwe and studied at the Zimbabwe Institution of Engineers (ZIE). Seeking an advanced degree in his field, James pursued his studies at the University of Cape Town's graduate school program. Because the Province is also a center of energy development for the country, he stayed in the area to work at the Koeberg nuclear power station. Officially employed by the nation's electrical supplier Eskom, James supported operations at the sole commercial station on the African continent.
James has encouraged all of his four children to get good grades and go to college or university. He says that his parents afforded him an opportunity that they did not have for themselves. For that reason, he has worked hard to help them accomplish academic success. Always willing to help out with homework and, later, preparing for the SAT and GRE exams, James has had a hands-on approach to his kids' higher learning pursuits. And the results are already paying off. James and his wife of 31 years just sent their oldest to acquire his PhD. in the United States, while their second oldest just got accepted at the University of South Africa.
James teamed up with Manhattan Review back in 2004. For more than a decade, he has helped students in Cape Town improve their GRE scores. With patience and poise, the soft-spoken instructor pays individual attention to each of his students. And, just like James' children, his students have gone from standardized testing to top-ranked schools across the globe. Get in the classroom with a skilled instructor like James a well learned, respected professional who knows exactly what it takes to get a high GRE score.