GRE Prep Courses in Cairo (Egypt)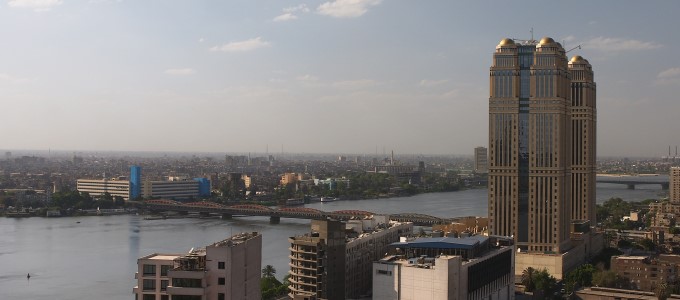 Mastering the Graduate Record Examination (GRE) is extremely important to graduate school acceptance prospects. Manhattan Review is Cairo's leading provider of comprehensive and rigorous GRE services, including on-site or online GRE prep courses, GRE private tutoring, and GRE practice tests. Students taking the GRE for business school admission should also consider our MBA admissions consulting. Manhattan Review is one of the world's most experienced international test prep firms, and we have been teaching students how to achieve their desired test scores since 1999. Our GRE programs have been developed in consultation with the most credible pedagogical research and through many years of trial and error, and our instructors are the most qualified GRE teachers in Cairo. Succeeding on the GRE is a specialized skill that requires specialized instruction. Contact Manhattan Review today to find out more about how our Cairo GRE prep services can improve your prospects for graduate school.
Universities are very conscious of their public image, and most graduate programs therefore do not discuss the details of their admissions procedures. The idea of standardized testing has been under attack for many years, and schools do not wish to receive negative press by admitting how important test scores are to acceptance. A few departments are refreshingly candid about the role of the GRE in their admissions process. The Department of Psychology at East Carolina University, for example, openly states that applicant pre-screening will eliminate "most if not all" students with GPAs below 3.5 and combined GRE verbal and quantitative scores below 311. Admissions officers for this department also noted that they considered GRE verbal scores more heavily than GRE quantitative scores. The consideration of graduate school applications is a labor-intensive process that requires a small number of staff members to scrutinize a large number of applicants in a short amount of time. It is therefore highly plausible that most graduate programs use the GRE to pre-screen applicants, even if they are unwilling to admit it.
Manhattan Review's GRE prep courses and private tutoring have helped thousands of students get accepted to elite graduate programs in every field relevant to the GRE. Our GRE clients have gained admission to Harvard, Princeton, the University of Chicago, Stanford, MIT, Yale, Brown, Carnegie Mellon, Columbia, the University of Pennsylvania, UC Berkeley, the University of Virginia, the University of Michigan, Georgetown, Vanderbilt, Duke, UCLA, and many more. Employers compete to higher candidates with graduate degrees from top institutions, and our former GRE students have accepted lucrative jobs with Fortune 500 companies (including Archer Daniels Midland, Massachusetts Mutual Life Insurance, Express Scripts Holdings, and Walgreens Boots Alliance) and firms in Cairo (such as Egyptian General Petroleum Corporation, Core Republic, Hindawi Publishing Corporation, and Vodafone Egypt). Graduate education is increasingly necessary to remain competitive in the modern economy, and the need for advanced training is only likely to increase. Manhattan Review's GRE prep services in Cairo will help get you accepted to a strong program and move up in your career.

I was most impressed with how efficient Vince was with everything, he came prepared and he knew what he was talking about. I liked the efficiency. I already came in with a good idea with what I needed to work on and Vince was great in attacking my weaknesses. I cannot think of anything I disliked or that he could improve about his teaching style.
- Jackson (This student took our GRE Tutoring)
Cairo
Primary Course Venue:

InterContinental Citystars Cairo
Corniche El Nil
Cairo 11511, Egypt

NOTE: We do NOT typically have staff at the venue, so email us before visiting the venue.
Meet a Cairo GRE Tutor: Leland V.
Leland V. is a graduate of the University of Virginia (bachelor's degree in philosophy), the College of William and Mary (master's degree in education), and Penn State University (master's degree in English literature). He has been teaching GRE prep for Manhattan Review in Atlanta and Cairo since 2008, and he was an SAT tutor for three years before joining our company.
Leland is a career educator with over 10 years of teaching experience at the secondary and tertiary levels. As a GRE instructor, he has taught an extremely diverse group of students that come from many different academic disciplines and a number of distinct cultural backgrounds. In addition to his current position with Manhattan Review in Cairo, Leland serves as a faculty member at a Cairo international secondary school.