GRE Prep Courses in Brussels (Belgium)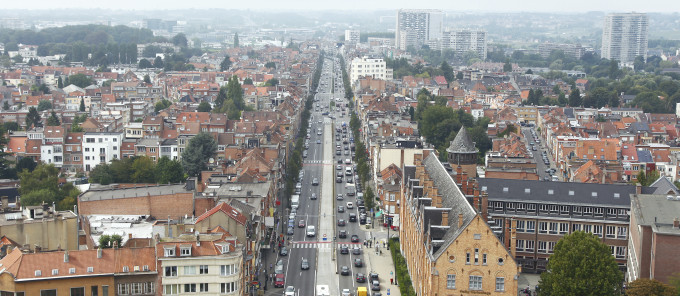 Manhattan Review is an international educational services company that offers the most effective available preparation options for the Graduate Record Examination (GRE). Services available in Brussels include on-site GRE group courses, GRE classes in online interactive format, private GRE tutoring in on-site or online formats, GRE practice tests, and application advising. Brussels students may choose the GRE program that most closely fits their educational goals, preferred learning style, and schedule. Since we offered our first test prep courses in 1999, Manhattan Review's programs have guided thousands of students to their target test scores and improved their prospects for undergraduate or graduate admission. Our Brussels GRE services feature comprehensive course materials, highly developed course syllabi, and the area's most qualified tutors and classroom instructors. Our GRE instruction thoroughly covers three areas essential to testing success: test content, study strategies, and testing techniques. Learn more about Manhattan Review's Brussels GRE offerings by contacting us today, either by phone, by email, or online.
Some universities publish detailed statistics on the GRE scores of their applicants, which can be quite helpful to prospective graduate students. The University of Texas-Austin, for example, has released average GRE sectional scores for both applicants and admittees in each of its graduate programs. Mean scores for UT-Austin graduate applicants in the field of finance were 156 verbal and 167 quantitative, but admitted students scored significantly higher at 162 verbal and 169 quantitative. It is especially noteworthy that, even in a quantitatively oriented discipline such as finance, successful applicants were distinguished by high verbal scores (six points higher on average). UT-Austin's graduate programs in journalism, a field in which verbal skills are obviously more important, showed a similar advantage for applicants with high scores on the less-relevant GRE section: The applicant average of 155 verbal and 153 quantitative was exceeded by the admittee average of 161 and 155 on those respective sections. Strong performance on all GRE sections clearly gives prospective graduate students an edge.
Manhattan Review has helped countless students in Brussels and other major world cities gain admission to highly selective graduate programs in every GRE-relevant field. Our GRE clients have been accepted to the California Institute of Technology, Princeton, Harvard, Stanford, the Massachusetts Institute of Technology, Brown, New York University, Yale, the University of California-Berkeley, the University of Chicago, the University of Virginia, the University of California-Los Angeles, Duke, Georgetown, Emory, the University of Michigan, and many more. Former Manhattan Review GRE students have been hired by a long list of Fortune 500 firms as well as companies in Brussels, including Archer Daniels Midland, Massachusetts Mutual Life Insurance, Walgreens Boots Alliance, World Fuel Services, Johnson & Johnson, Ageas, Rezidor Hotel Group, Belgian Investment Company for Developing Countries, National Bank of Belgium, and Proximedia Groep. Begin your journey toward graduate school acceptance and career success today with Manhattan Review's GRE prep courses and private tutoring in Brussels.

I wanted to thank you for helping me with the GRE prep and let you know that your teaching tactics worked! I took the exam yesterday and got an 800 on the math, 570 on the verbal and who knows about the writing but hopefully it's not below a 4! The verbal is tricky with those silly words but I am happy with my score and ready to walk away from this ETS madness. Thanks again and all the best!
- Sophia (This student took a GRE class)
Brussels
Phone: +32-2-808-5163

Primary Course Venue:

Sheraton Brussels Hotel
Place Rogier 3
Brussels 1210, Belgium

NOTE: We do NOT typically have staff at the venue, so email us before visiting the venue.
Meet a Brussels GRE Tutor: Sheila Y.
Sheila Y. graduated magna cum laude from the University of Southern California with a bachelor's degree in sociology. She remained at USC for graduate school, completing Master of Arts in sociology and master of arts in teaching degrees. Her graduate education was funded in part through GRE-based scholarships. Originally from San Francisco, California, she has been living in Brussels since 2016.
Sheila has a total of nine years of GRE teaching experience, including on-site group courses, online learning plans, and one-on-one tutoring. Before moving to Brussels, she taught GRE prep in the Los Angeles area, where she was also a high school teacher for five years. When she's not teaching GRE prep, Sheila enjoys badminton, chess, and rooting for the San Francisco 49ers.