GRE Prep Courses in Bronx (New York)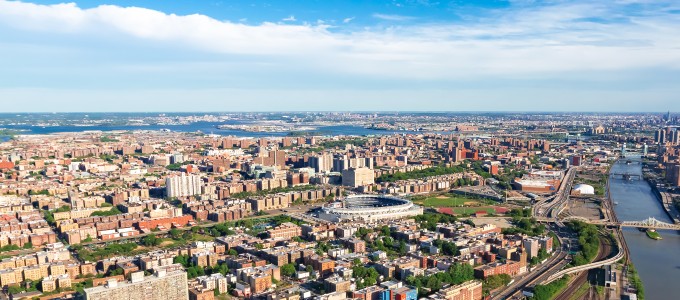 As an exam that an increasing number of graduate schools will accept, the Graduate Record Examination (GRE) is an increasingly important step on the path for students looking towards a graduate level education. Students looking to gain the proper preparation to turn in a strong performance on the day of the GRE exam should look to Manhattan Review for the best guidance and study methods in the Bronx area. Manhattan Review has been providing students with a wide variety of study options since 1999 and has been keeping its study methods up to date to reflect the exam in its current state. Students who work with Manhattan Review for the process of preparing for the GRE exam have the options of group courses, private tutoring, and practice exams that can be used either individually or in combination with one another to ensure that the student is preparing in the way that best suits their needs.
Manhattan Review's group courses and private tutoring can be offered either in-person or online depending on what the student feels would help them get the most out of the study process. Students who work with Manhattan Review's study options also have access to a wide variety of benefits that they can use to ensure that their time spent studying is spent as productively as possible. Students who work with a Manhattan Review private tutor in-person can meet their tutor at any mutually convenient location in the New York City area to ensure they get the most out of the flexible scheduling that Manhattan Review instructors can offer their students. Private tutors can also offer Manhattan Review students the ability to customize the lesson plan as they see fit to ensure a stronger performance on the day of the exam as their strengths and weaknesses are covered in an appropriate and productive fashion.
Students who have worked with Manhattan Review for the purposes of learning the material that is covered on the GRE exam have demonstrated their improvement in ability by attaining a higher score on the day of the exam. Manhattan Review students have managed to translate their subsequently improved GRE scores in order to successfully apply to a wide variety of graduate schools, including Harvard, Yale, Stanford, Penn State, Columbia, St. John's, UCLA, New York University, University of Chicago, Brown, Vassar, and many others across the United States and the world. Students who have worked with Manhattan Review have also managed to translate their academic backgrounds at these schools into a wide variety of careers, including work at Fortune 500 companies such as Walmart, Apple, Pfizer, Verizon, Bank of America, and many others. Call or email one of Manhattan Review's academic program advisors today to learn more about Manhattan Review's options for preparing for the GRE.

Bill was wonderful! He was most helpful very thorough and patient. He explained everything multiple ways and answered all our questions. I appreciated the solutions work he did.
- Linnet (This student did GRE tutoring)
Meet a Bronx GRE Tutor: David C.
David C. grew up just outside of the New York City area, but came to the area for the purposes of studying at Columbia and decided to stay in the Bronx after completing his Master's in mathematics. He now works as a teacher and tutor in the Bronx, including helping students with Manhattan Review for standardized tests such as the GRE exam.
David has been helping students prepare for a variety of tests, both standardized and not, since his time in high school when he helped his fellow students prepare for their math tests. He now works as a teacher in the New York City area and continues to help students learn the material for a variety of different types of exams. In his spare time, he enjoys jogging.