GRE Prep Courses in Boston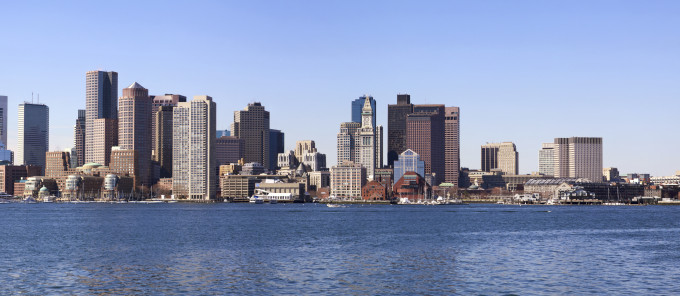 GRE Preparation in Boston (Massachusetts)
Studying for the GRE? If the task at hand seems overwhelming, it's time to formulate a well-structured, tactical plan to prepare for the exam. Boston students seeking to reach the next level of higher education have better opportunities with higher GRE scores. Manhattan Review has closely examined the GRE to decipher just how to anticipate what it will ask and prepare students on how to answer. Our GRE prep courses have a proven track record of winning results for past students in Boston and nationwide. Find out exactly what to expect from the GRE through our syllabus, which will deconstruct years of education in an easy-to-understand study guide. Our accomplished and well-educated GRE tutors in Boston will walk you through this process with personalized attention and firsthand experience to share.
Your test prep in Boston can bring you to graduate schools that are top ranked and close to home. UMass Boston, for example, offers more than 75 graduate programs. With its downtown Boston campus, MassArt offers an MFA that's among the top-ranked graduate schools of fine arts in the country. Northeastern University, Boston University, Amherst, Williams, MIT, and, of course, Harvard University are all in the neighborhood with exceptional contributions in Masters programs. With top GRE scores, you can choose from any of these local institutions, or you can pick the right program for you at superlative schools in other states. Our past students have excelled on the GRE and enjoyed admission to Yale, Stanford, Columbia, Princeton, and Georgetown. Where do you want your GRE to take you?

I wanted to thank you for teaching my class and being such a dedicated instructor. When I first started studying for the GRE I was doing it from complete scratch as I had not done this type of math in many years. I was scoring in the low 300's, and was having trouble with some of the quick math necessary to do well on the test. Our class helped me figure out how to break down problems into commonly found concepts and to quickly do the computation to answer them (by, for example, factoring). I took the GRE this past Friday and scored a 720 in math -- much higher than I had originally hoped for when I started studying. I know your going the extra mile to help, both in tutoring and in class, really made a difference to my score. Thanks again!
- Puja (This student took out GRE Tutoring)
Boston
Primary Course Venue:

Manhattan Review GMAT GRE LSAT Prep
Boston Teaching Center at the Sheraton
39 Dalton Street
Boston, MA 02199

Phone: (617) 861-4086

NOTE: We do NOT typically have staff at the venue, so email us before visiting the venue.
Meet a Boston GRE Tutor: Peter W.
Peter earned his Bachelor's degree from University and his Ph.D. from the University of Virginia. Both degrees were in biomedical engineering. While Peter enjoyed living in the South with warmer weather and less snow, he moved to Boston with his wife and son three years ago so that his wife could pursue her education at Boston College. Peter performed exceptionally well on his standardized tests, getting an 800 SAT Verbal; 760 SAT Math; 740 GRE Verbal; 780 GRE Math.
As a natural standardized test taker, Peter also has a strong scientific background and excellent writing skills. He helps his students with one-on-one learning to help them overcome obstacles and make complicated concepts easier to understand. Peter says that his largest academic hurdle was his doctoral research, and he now has an appreciation for conquering enormous tasks one small step at a time. Peter is also a great cook and often prepares elaborate meals for his family. He and his wife are also expecting a daughter to join their family.