GRE Prep Courses in Bellevue (Washington)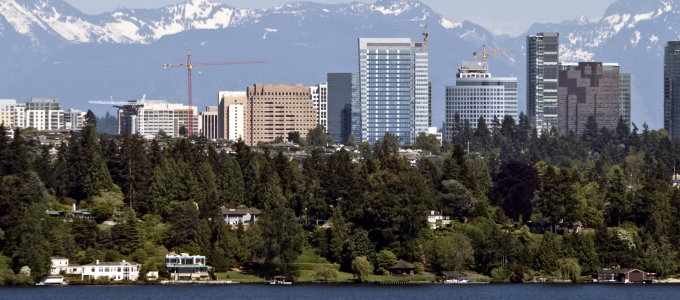 Students looking for the best GRE study guide will find that Manhattan Review has formulated the most unique study plan available. For the past fifteen years, we have helped students in the Bellevue area and around the country attain their goal of a top GRE score. Past students of ours have attended schools like Cornell, Brown, Columbia, MIT and Harvard. Those loving the Pacific Northwest, have gained admittance into the University of Washington, Washington State University and Bellevue College. Using our state of the art resources, we take the time to make a personalized study plan based off each student's unique learning style. No two students learn the same and that's why we carefully match you with a private tutor who best suits your style. Our friendly administrative staff will work tireless to ensure our study plan fits into your schedule.
With options like our Interactive Online Courses, traditional courses and our most popular and effective one-one-one sessions, we can even help students with the busiest of schedules. Being the only test prep company founded by a professor, we have sought out and hired only the best educated and most inspirational instructors in and around Bellevue. With prospective careers available at Fortune 500 companies like Amazon, Starbucks, Nordstrom and Nintendo, our students easily find rewarding and successful positions upon graduation. Having a top GRE score opened the door for them to the finest institutions which in turn helped them in their job seeking. Bellevue has risen to the 2nd best city to live in the United States according to CNN Money and the way the economy and social scene has grown, it's a thriving hub of activity. The quality of life for aspiring and future MBA's has proven prosperous.
Perhaps you have a first choice school you'd like to attend? We have broken down the complex GRE in order to create an unmatched study guide which has helped our students soar to the top of the scoring spectrum. We understand how important it is to get your application to the top of the pile at the most well known universities. Our world class instructors know the ins and outs of the exam and with our study guide, have helped hundreds of students in Bellevue gain acceptance in the college of their choosing. In face, our past students laughingly complain of having the difficult task of choosing between which prestigious colleges is best for them. The good new is, our top notch tutors are also equally skilled at helping students choose between the plethora of choices based of their unique goals and plans. We invite you read the profile of one of these Bellevue tutors below.

Bill put in a lot of outside hours preparing for class and answering questions throughout the week. He really tried his hardest to help us reach our goals. I really really appreciated how dedicated he was to helping us.
- Cheng (This student did GRE tutoring)
Bellevue
Primary Course Venue:

Manhattan Review GMAT GRE LSAT Prep
Bellevue Teaching Center at the Hilton
300 112th Avenue Southeast
Bellevue, WA 98004

Phone: (425) 449-4102

NOTE: We do NOT typically have staff at the venue, so email us before visiting the venue.
Meet a Bellevue GRE Tutor: Claus K.
Claus is an inquisitive student at heart which makes him one of our topnotch GRE tutors here at Manhattan Review. Having earned his Master's Degree in Philosophy from John Hopkins University, he quickly put a solid five years under his belt in teaching experience as a teaching associate at his alma mater. During this time, he also picked up teaching at various test prep companies where he has now shared his academic insights with more than 550 students.
Claus has now meandered to the growing metropolis of Bellevue, where he loves the atmosphere and amenities available. Over the time Claus has spent with us, like his time before in Baltimore, he continues to earn strong reviews from students and our faculty. His clarity of instructions, ability to inspire and relate to pupils and presentation skills are what students note about him.
During his spare time outside of the classroom, Clause enjoys reading and competing the crossword of the Bellevue Reporter. His love of reading stems from his early years – he learned to read by age five. Now, one can find Clause outside a local coffee shop near Bellevue Square with a cup of joe and his favorite novel in hand. But don't let his quietness fool you, he also enjoys the local live band playing just down the road.