GRE Prep Courses in Malleswaram (Bangalore, Karnataka)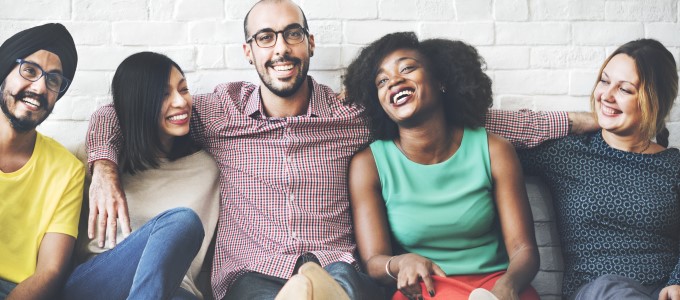 Manhattan Review GRE Prep in Malleswaram
Bangalore students can attain their score goals for the Graduate Record Examination (GRE) with Manhattan Review's boutique test prep offerings. We are Bangalore's most effective and experienced provider of GRE on-site prep courses, GRE online instruction, GRE private coaching plans, as well as diagnostic GRE practice exams. Manhattan Review's test prep services have been giving way to higher exam scores for aspiring undergraduate and graduate students and helping them in easing acceptance to their selected degree programs since our company was founded in 1999. Manhattan Review's GRE clients have pursued and completed graduate degrees in the sciences and in the liberal arts at world-class institutions such as Princeton University, the University of Oxford, Harvard University, the University of Pennsylvania, the Massachusetts Institute of Technology, the University of California-Berkeley, Columbia University, the University of Edinburgh, Brown University, and many, many more. Countless former Manhattan Review GRE students are now gainfully employed with Fortune 500 companies and businesses in Malleswaram, such as Microsoft, United Technologies, World Fuel Services, Archer Daniels Midland, Quess Corp, Infosys,Biocon, Narayana Health, in addition to Technicolor India. Begin working toward impressive GRE scores with Bangalore's best GRE prep. Contact Manhattan Review right away by phone, email, or online for more information on our GRE group instruction and one-on-one coaching.
Used to screen graduate school applicants in most academic disciplines, the GRE is scored from 130 to 170 each for the verbal and quantitative reasoning and from 0 to 6 for the analytical writing portion. GRE administrator Educational Testing Service (ETS) reports average GRE scores of about 153 quantitative, 150 verbal, and 3.5 analytical writing, drawn from 1.75 million test administrations in the three most recent testing years. Manhattan Review's individual GRE group courses and GRE coaching get our clients ready our clients for the examination with comprehensive coverage of GRE content, GRE study methodologies, as well as GRE testing strategies. Manhattan Review's Bangalore cadre of GRE classroom instructors and private coaches has been organized with great care, and it includes only the most committed and venerated GRE instructors. Choose Manhattan Review in Bangalore for the city's most proven GRE preparation.
Manhattan Review's 'Turbocharge Your GRE' Series is Considered the Best GRE Prep Material Available
Turbocharge Your GRE is a collection of published guides to all of the quantitative, verbal, and writing skills necessitated for top scores on all test portions. Used by test-takers and educators in countries around the world, Manhattan Review's GRE prep books are the most professional possible GRE reference works and study aids. The most up-to-date edition of the complete series has been comprehensively designed to provide GRE test-takers with the most up-to-date GRE preparation for the most informed possible GRE study. Manhattan Review's GRE textbooks are rigorous and thorough, but they are also accessible and highly enjoyable. You'll learn all you need to know about GRE testing techniques, practice exercises, and study approaches to optimize your testing performance and maximize your odds of graduate school admission. The full series features thorough coverage of GRE quantitative, verbal, and writing concepts at every level, giving students at all levels of GRE preparation steady and consistent skill enhancement. Working through the full Turbocharge Your GRE series gives way to test-takers who are justly confident in their preparation and test-taking capabilities.
Why Manhattan Review GRE Coaching Centers are the Best in Bangalore Malleswaram
With individual, group, on-site, or online learning plans available at convenient times, Manhattan Review's Bangalore Coaching Centers provide our students maximum flexibility in GRE preparation, allowing every GRE test-taker to choose the GRE learning plan that best suits his or her learning needs and goals. Manhattan Review's GRE services have produced many highly favorable learning outcomes for our students, and our track record of success is unparalleled in the industry. Our GRE programs consist of original methodologies of instruction, comprehensive class materials, and the most qualified GRE teachers in Malleswaram. We have countless years of experience with the GRE, and we know the test forwards and backwards. Manhattan Review's GRE coaching in Bangalore uses engaging methods of instruction and highly developed course syllabi to get the best test score results for our Bangalore test prep clients. As our record of successful test scores and selective university admissions reveals, no other rival test prep firm teaches the GRE nearly as well as we do.
About Manhattan Review's Founder Prof. Dr. Joern Meissner
Manhattan Review founder Joern Meissner, a business school educator and test prep innovator, has been an lifelong instructor for more than 25 years. He has a diploma in Business Management from the University of Hamburg in addition to a PhD in Management Science from Columbia Business School (an Ivy League institution). He has taught MBA courses at the Leipzig Graduate School of Management, the University of Hamburg, the University of Mannheim, as well as several other institutions. His research focuses on solutions to business problems utilizing mathematical optimization techniques, and his writings have been published in several notable prestigious management journals. Prof. Dr. Meissner used his own accessible and engaging style of teaching as the model for the cultivation of Manhattan Review's test prep offerings, and Manhattan Review is now the global leading provider of highly effective GRE, LSAT, GMAT, ACT, SAT, TOEFL, and IELTS services in large cities all around the world.

I wanted to thank you for helping me with the GRE prep and let you know that your teaching tactics worked! I took the exam yesterday and got an 800 on the math, 570 on the verbal and who knows about the writing but hopefully it's not below a 4! The verbal is tricky with those silly words but I am happy with my score and ready to walk away from this ETS madness. Thanks again and all the best!
- Sophia (This student took a GRE class)
Bangalore Malleswaram
Course Venue: Malleswaram, Bangalore, Karnataka, India