GRE Prep Courses in Athens (Greece)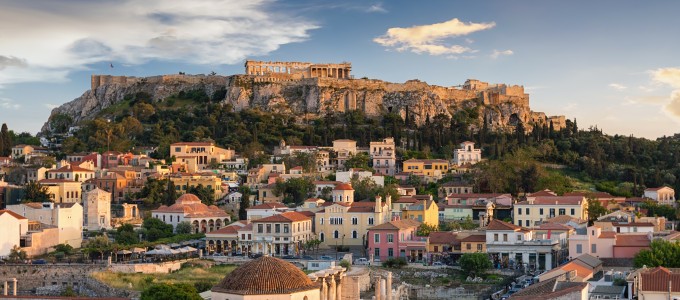 The GRE holds immense significance for aspiring graduate students, as it is a pivotal examination in their pursuit of admission to esteemed institutions. In light of the growing population of students aspiring to seek advanced education, achieving a commendable score on the examination day assumes utmost significance in augmenting one's prospects of securing admission to reputable institutions of higher learning. Manhattan Review is the pinnacle of standardized test preparation within the region for students in the Athens area seeking the finest means to equip themselves for the GRE examination. With a longstanding history of guiding students through the arduous journey of exam readiness, encompassing notable achievements since 1999, Manhattan Review offers unrivaled expertise and support. Students who choose to collaborate with Manhattan Review will gain access to a vast array of educational opportunities, encompassing group sessions, personalized guidance, and comprehensive mock exams. These resources can be tailored and integrated according to the student's preferences, ensuring a tailored and fulfilling learning experience. Furthermore, Manhattan Review extends flexible package options, rendering it even more convenient for students to maximize their potential.
Students can unlock many advantageous opportunities and privileges by opting for the exclusive GRE preparation packages offered by Manhattan Review. Manhattan Review offers a splendid array of group courses and private tutoring options, providing flexibility for students to choose between in-person and online instruction, allowing them to tailor their learning experience to their unique needs. For those who opt for in-person tutoring, the enchanting city of Athens becomes their classroom, as they can select a mutually agreeable location to collaborate with their instructor. Manhattan Review boasts highly skilled private tutors who provide unparalleled flexibility and personalized lesson plans tailored to each student's abilities and disadvantages. With extensive experience guiding students toward GRE success, our instructors consistently update our curriculums and practice tests to align with the latest exam structure and scope.
Through the utilization of Manhattan Review, students have not only acquired a more profound comprehension of the extensive subject matter encompassed in the GRE but have also honed their test-taking competencies to an extent that distinctly enhances their performance and ultimate achievement on the crucial examination day. Through the guidance and support of Manhattan Review, students have experienced remarkable transformations in their GRE scores, subsequently opening doors to reputable universities spanning the globe. Notably, these institutions range from the renowned Panteion University of Social and Political Sciences in Athens to prestigious educational establishments like Harvard, California Institute of Technology, Princeton, University of California, Berkeley, Columbia, Massachusetts Institute of Technology, Tsinghua University, National University of Singapore, Karolinska Institute, Cambridge, and numerous other distinguished institutions. Students have leveraged their academic expertise acquired at these esteemed institutions to secure lucrative professional opportunities across diverse sectors, notably within Athens' admirable enterprises such as Hellas Sat, Hellenic Aerospace Industry, and Mytilineos Holdings. Call or email one of Manhattan Review's academic advisors today to discover your GRE prep options.

I would like to let you know that I took the GRE on Monday, December 6th and earned a score of 1200 (600 verbal, 600 quantitative). I think that I did very well on the essay portion of the test as well but won't receive those scores in the mail for a couple weeks or so. I would like to thank my instructor (George S.) and Manhattan Review for helping me to increase my score so much (I got a 1050 the first time I took the GRE in 2002) Thank you very much.
- Tamara (This student took a GRE class)
Athens
Primary Course Venue:

Hilton Athens Hotel
46 Vassilissis Sofias Avenue
Athens 11528, Greece

NOTE: We do NOT typically have staff at the venue, so email us before visiting the venue.
Meet an Athens GRE Tutor: Eleni T.
Eleni's charitable nature and passion for education led her to embrace the role of a tutor, guiding and inspiring countless students in Oman. As she settled in enchanting Athens, driven by her unwavering commitment to enhancing academic excellence, she seamlessly transitioned into standardized test tutoring, particularly excelling in the intricacies of the GRE under the guidance of Manhattan Review.
Eleni employs a meticulously crafted approach to instructing her students on the GRE, enabling them to actively immerse themselves in the subject matter and establish meaningful connections to their desired fields of study in graduate school. During her leisure moments, she indulges in the tranquil pleasures of sailing to Agistri and Aegina, luxuriating in the pristine azure waters, savoring delectable seafood, and embarking on invigorating forest hikes, seeking solace amidst the ancient walls of the Temple of Hephaestus.