GRE Prep Courses in Arlington (Texas)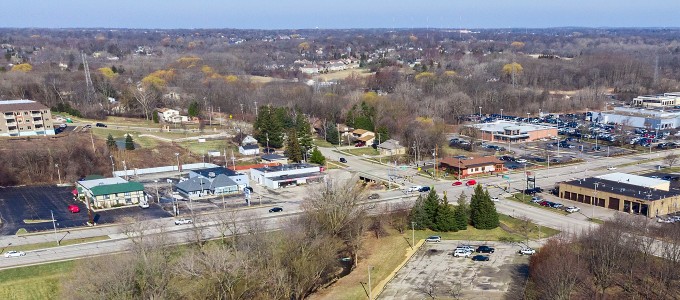 Manhattan Review is the best resource in the Arlington area for students that are looking to prepare themselves for the Graduate Record Examination, or GRE. Manhattan Review has been providing a wide variety of test preparation services to students all over the world since 1999, and students in the Arlington area only benefit from the increasingly academically competitive nature of the Texas educational system, which provides for a wider variety of high-quality instructors to peruse. Students who take advantage of Manhattan Review for their GRE exam preparation will benefit from having highly experienced instructors to guide them along the way, along with the wide variety of options for students that Manhattan Review offers. Students in the Arlington area can potentially have access to group courses, private tutoring, a wide variety of perpetually updated practice exams. Our instructor-based options can also be taken online or in-person as the student deems necessary, and individual tutoring courses can provide students with a customized lesson plan that can be adjusted as necessary to suit their strengths and weaknesses.
As one of the most widely taken exams across the world for potential graduate school applications, a competitive score on the GRE exam is an increasingly important part of the application for those students who are looking to get into the graduate school of their choice. Having the options available to assist you in the study process is an important factor in how well you can potentially do on the exam itself. Manhattan Review's ability to provide its lessons either in-person or online allows for students to choose which format suits them best and gives a wider variety of options. The group courses allow our students to take advantage of meeting fellow students and both learn from each other and the guidance of a common instructor. Our private tutoring allows for a customizable lesson plan, flexible scheduling, and the opportunity to meet at a mutually agreed-upon location for students who utilize the in-person option that we offer. Our instructors are all highly experienced and have many years of studying or taking the GRE in their own right in order to achieve a higher score and help others achieve a high score of their own.
Students who have utilized Manhattan Review to help them with their exam preparation have gone on to have a more successful performance on the exam itself, leading to a higher score and a generally better performance. This has also extended to test-taking performances in general, with stronger confidence in one's study methods and time management. Students who have used Manhattan Review to help them with studying for the GRE have also managed to use their higher score to get them into prestigious and highly ranked universities ranging from Arlington-specific schools such as University of Texas in Arlington or Rice University to schools across the world such as Harvard, Oxford, Yale, Princeton, Stanford, Brown, Duke, and Emory. This has also led to students who worked with Manhattan Review going on to successful careers. Contact one of Manhattan Review's academic program advisors today via phone or email to learn more about what we can offer you.

I wanted to thank you for helping me with the GRE prep and let you know that your teaching tactics worked! I took the exam yesterday and got an 800 on the math, 570 on the verbal and who knows about the writing but hopefully it's not below a 4! The verbal is tricky with those silly words but I am happy with my score and ready to walk away from this ETS madness. Thanks again and all the best!
- Sophia (This student took a GRE class)
Arlington
Primary Course Venue:

Manhattan Review Prep
Sheraton Arlington
1500 Convention Center Dr
Arlington, TX 76011

Phone: (212) 316-2000

NOTE: We do NOT typically have staff at the venue, so email us before visiting the venue.
Meet an Arlington GRE Tutor: Derek L.
Derek L. originally grew up in the New York City area but moved to Arlington shortly after finishing his time at the University of Texas at Arlington, where he graduated with a Master's degree in Mathematics. He currently works as a teacher in the area, in addition to being a GRE tutor with Manhattan Review (he also teaches students for other exams).
Since Derek is from a family that speaks multiple languages and he has many ESL friends and family members, Derek is well suited to help out the many ESL students in the Arlington area who may need someone who understands the struggles of taking the GRE despite not having a total comprehension of the English language. When he is not helping students with their GRE preparation, Derek likes to jog.