GRE Prep Courses in Ann Arbor (Michigan)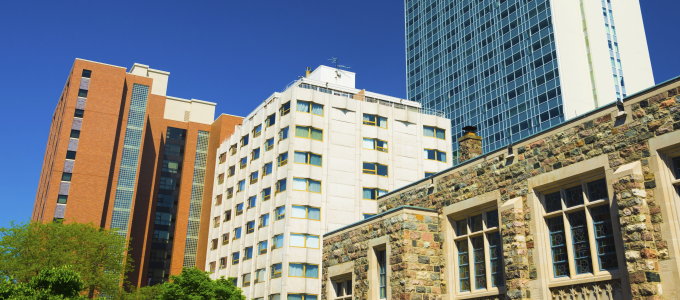 Looking to attain a top score on the GRE? Ann Arbor students seeking high percentile scores need to stick to a strategy and formulate a study plan. At Manhattan Review, we have deconstructed and analyzed the exam in order to create GRE prep courses proven to help our students succeed. Our teaching approach is set apart in the test prep industry as we treat each student uniquely. We know that no two students are the same and will most likelt have different learning styles. That's why we painstakingly select only the finest instructors and then pair our students with the tutor who best suits their learning style. With one-on-one tutoring, along with our Interactive Online Courses, Manhattan Review has seen a trend of our students receive acceptance letters from Wharton, Stanford, MIT, Harvard and Cornell.
The many local high tech companies, health care companies and other large corporations based in and around Ann Arbor offer rewarding careers to MBA's and graduate students. Many of our students have gone on to successful positions within Arbortext, JSTOR, Truven Health Analytics and even Google's Adwords, which are also located in 'A squared'. Our highly sought after students have also been known to start their own companies in Ann Arbor. The University of Michigan turns out high quality graduates each year who in turn stay and contribute to the vibrant and thriving city. Concordia University is also high selective with their applicants and those with a top GRE score are moved to the top of the pile. Let our distinguished tutors help you gain acceptance into the most prestigious colleges throughout the country!
Whether you wish to join one of the successful companies listed above or carve your own path, choosing the right college is imperative. Our expert tutors will not only work one-on-one with you to teach you Manhattan Review's unsurpassed GRE exam prep curriculum, but also discuss universities that best fit your future goals. We have the inside knowledge of the GRE to help you score in the top percentiles, leaving the big decision of which Ivy league school you want to attend up to you!

I would like to let you know that I took the GRE on Monday, December 6th and earned a score of 1200 (600 verbal, 600 quantitative). I think that I did very well on the essay portion of the test as well but won't receive those scores in the mail for a couple weeks or so. I would like to thank my instructor (George S.) and Manhattan Review for helping me to increase my score so much (I got a 1050 the first time I took the GRE in 2002) Thank you very much.
- Tamara (This student took a GRE class)
Ann Arbor
Primary Course Venue:

Manhattan Review GMAT GRE LSAT Prep
Ann Arbor Teaching Center at the Holiday Inn
3600 Plymouth Road
Ann Arbor, MI 48105

Phone: (734) 786-9587

NOTE: We do NOT typically have staff at the venue, so email us before visiting the venue.
Meet an Ann Arbor GRE Tutor: Claus K.
Claus is one of our top requested GRE tutors here at Manhattan Review. Growing up with an inquisitive mind, Claus turned his focus on earning his Master's Degree in Philosophy from John Hopkins University. Upon graduation, he took a position at the school as a teaching assistant for more than five years. He skillfully weaved theories, conceptual thinking and equations into his curriculum, which saw his classes perform at higher levels than other classes learning the same material. He learned that teaching others is the best way to learn and helps students master the subjects as well.
Since his time as a teaching assistant, he also began tutoring at various test prep companies. Claus came to us having shared his academic insights with more than 550 students. He has taken up residence in Ann Arbor, adjusting to the cool lake air versus the salty breeze from the East Coast. Just like in Baltimore, Claus is praised consistently for his presentation skills, clarity of instruction and his keen ability to individually inspire and relate to his students.
During his free time, he can be found at the Fuller Recreation area with a book in hand. He loves the activity of students playing ultimate Frisbee, cyclists and runners on one hand while he enjoys a good Steven King thriller on the other. From the age of five, Claus had an early love of reading and it has served him well. For his bookmark, Claus uses his daily crossword puzzle, which he completes like clockwork. Claus credits this one habit to keeping his deduction and vocabulary skills sharp as a tack.