GRE Prep Courses in Anaheim (California)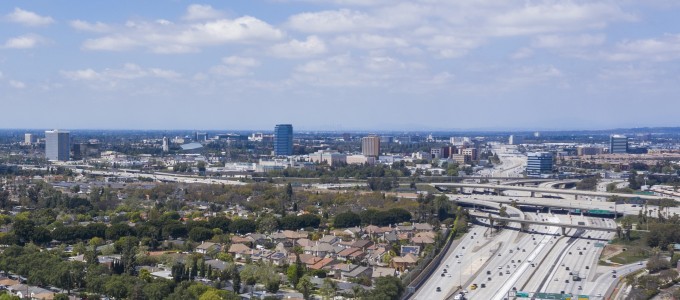 For prospective graduate students all around the world, the Graduate Record Examination, or GRE, is an integral part of the application process. Designed to test verbal and quantitative reasoning, critical thinking, and analytical writing ability, the GRE is perhaps one of the biggest challenges that applicants must overcome in order to gain acceptance into their school of choice. This is particularly true for the top graduate schools in Anaheim. With the help of a professional GRE test prep consultant services from Manhattan Review, you will achieve your highest possible GRE score as well as acquire the necessary knowledge and skills to achieve your academic and professional goals.
For over 15 years, Manhattan Review has been specializing in the delivery of world-class GRE test prep consultant services to prospective graduate students, just like you, all over the world. We are able to accomplish this in Anaheim by simply offering an unprecedented program that is 100 percent fully customizable by our participants. In doing so, every prospective graduate student is able to create their own learning plan according to their own learning style and needs, which can include availability constraints. For those participants with limited availability, we offer a library of interactive online courses that they can select based on their own needs and program goals. On the other end of the spectrum, we offer a more traditional approach in which participants are able to work one-on-one with one of our elite private tutors for a more personable learning experience. Every participant, however, is given access to our catalog of supplemental learning tools and resources including our GRE practice tests, which are specifically designed to help prospective graduate students both assess and maximize any opportunities to improve their GRE score in advance of test day.
In Anaheim, no other GRE test prep consultant service adequately prepares graduate school hopefuls to accomplish their academic and professional goals like Manhattan Review, who has helped more students to achieve their highest possible GRE score than any other consultant service. As a result, all of the top graduate programs at Anaheim University, Southern California Institute of Technology (SCIT), and Bristol University have all endorsed Manhattan Review. The same is true of the top local employers such as Anaheim Memorial Medical Center, AT&T, Bridgford Foods, CKE Restaurants, Fujitsu, Ganahl Lumber, General Dynamics, Hewlett Packard, Isuzu, Kaiser Foundation, L-3 Communications, Northgate Gonzalez Markets, Pacific Sunwear, Panasonic, Raytheon, Sunny Delight, Targus, Tenet Healthcare, Toyota Financial Services, Universal Alloy, YKK Corporation, and Yogurtland who also prefer to hire Manhattan Review GRE test prep participants over all other applicants. Like the top graduate programs, the top employers continue to endorse Manhattan Review's GRE test prep students because they are the highest scorers on the GRE and demonstrate more academic aptitude and potential than all other applicants, further enhancing the schools they get accepted into and the companies they go to work for. Don't waste another minute looking for GRE test prep in Anaheim. Manhattan Review has the industry-leading GRE test prep consultant's services that are guaranteed to help you succeed, academically and professionally. Call us today.

I wanted to thank you for helping me with the GRE prep and let you know that your teaching tactics worked! I took the exam yesterday and got an 800 on the math, 570 on the verbal and who knows about the writing but hopefully it's not below a 4! The verbal is tricky with those silly words but I am happy with my score and ready to walk away from this ETS madness. Thanks again and all the best!
- Sophia (This student took a GRE class)
Anaheim
Primary Course Venue:

Manhattan Review GMAT GRE LSAT Prep
Anaheim Teaching Center at the Marriott
700 West Convention Way
Anaheim, CA 92802

Phone: (714) 333-1403

NOTE: We do NOT typically have staff at the venue, so email us before visiting the venue.
Meet an Anaheim GRE Tutor: Stewart D.
For Stewart, becoming a private tutor for Manhattan Review's top rated GRE test prep consultant services was symbolic of the fact that he had become one of top professionals in his field and much like he looked to those that came before him, he now had the ability to positively influence up and coming talent. A longtime student who recently became a teacher, Stewart has long been praised among his peers and subordinates for his ability to coach the best out of others, as exemplified by his numerous accolades and promotions on the job. Now, with his most recent promotion, a senior level manager for one of the most successful computer peripheral manufacturers in the world, Targus, in his new role Stewart is able to spend more time developing professionals, one of whom suggested he consider being an instructor at Manhattan Review. He did.
Since joining our team of elite tutors, Stewart has played a pivotal role in helping us to become the top rated GRE test prep consultant service around. In Anaheim, Stewart uses his past experiences of overcoming academic adversity as well as his journey to professional success to not only inspire and instill hope in his GRE test prep students, but also to help them understand that there is no success without overcoming adversity. A devoted baseball fan, Stewart always finds ways to incorporate examples of his beloved Los Angeles Angels of Anaheim baseball team during instruction and often gives tickets away to games to students who win his weekly "GRE know-it-all" game. Finding exciting and challenging ways to motivate his students and get results is just one of the many reasons that Manhattan Review is thrilled to have an accomplished professional like Stewart on our team in Anaheim.