GRE Prep Courses in Amsterdam (Netherlands)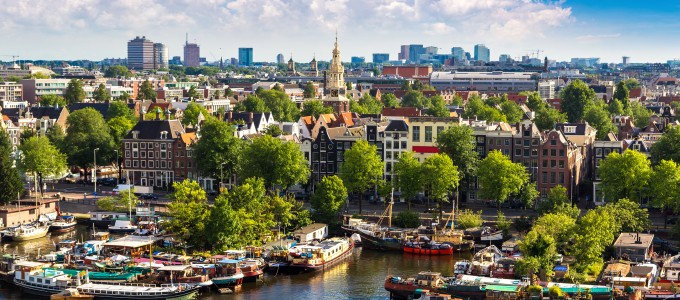 Aspiring graduate students must equip themselves with the necessary skills and knowledge to confidently tackle the rigorous Graduate Record Examination (GRE), a crucial tool for showcasing their academic prowess and securing admission to their desired graduate programs. Manhattan Review offers the most exceptional study options for students seeking superior GRE preparation in Amsterdam, providing expert guidance to ensure success on exam day. Since 1999, Manhattan Review has provided outstanding assistance to students seeking to excel on exams such as the GRE. It is the ultimate solution for students seeking comprehensive GRE preparation options. Aspiring GRE test-takers are presented with an array of options to enhance their exam readiness, including group classes, personalized coaching, and the opportunity to take practice tests individually or in conjunction with other resources. In addition, working in partnership with Manhattan Review yields a host of other advantages for students seeking to excel on the GRE.
By enlisting the guidance of Manhattan Review instructors, students will benefit from the expertise of seasoned professionals with extensive experience in GRE preparation. These instructors are constantly updated on the latest version of the GRE, ensuring their students receive the most current and practical instruction. Manhattan Review offers diverse group courses and private tutoring options in-person or online, allowing students to choose the format that best suits their learning needs. Experience the ultimate convenience and flexibility with Manhattan Review's private tutoring services. Our expert tutors can meet you in person at any location in Amsterdam that suits you and them. You can personalize your lesson plan to focus on your strengths and weaknesses, ensuring a more comprehensive performance on exam day. Don't settle for less – choose Manhattan Review and elevate your learning experience to new heights. Manhattan Review can offer students access to practice tests that are regularly updated each year to ensure that they closely resemble the structure and substance of the actual examination.
Through working with Manhattan Review, students have effectively leveraged the guidance and support provided to enhance their test-taking abilities and achieve remarkable success on the GRE. The students who have entrusted Manhattan Review with their GRE preparation have been able to leverage their improved scores to secure admission to prestigious institutions such as Universiteit van Amsterdam and the Vrije Universiteit Amsterdam, Harvard, Yale, University of California—Berkeley, University of Washington Seattle, Oxford, Cambridge, St. Andrews, Johns Hopkins, University College London, Massachusetts Institute of Technology, and numerous others. This is a testament to the effectiveness of Manhattan Review's approach, which provides students with the tools and guidance they need to achieve their academic ambitions. Those who have received GRE preparation from Manhattan Review have demonstrated the ability to successfully leverage their educational experience from these esteemed institutions to gain employment across diverse companies. Call or email one of Manhattan Review's academic advisors today to discover your GRE prep options.

My first class in Manhattan Review was a very good class. George is a very good teacher.
- Hugo (This student took our GRE course.)
Amsterdam
Phone: +31-20-808-4399

Primary Course Venue:

Radisson Blu Hotel
Rusland 17
Amsterdam 1012 CK
The Netherlands

NOTE: We do NOT typically have staff at the venue, so email us before visiting the venue.
Meet an Amsterdam GRE Tutor: Liam T.
Liam has been providing invaluable assistance to graduate students seeking to prepare for exams like the GMAT and GRE ever since his own time as a graduate student at the esteemed Delft University of Technology. Having mastered the material on these exams himself, Liam began sharing his expertise with other students, helping them achieve their dreams of attending graduate school. Today, Liam continues to offer his services through Manhattan Review, providing unparalleled guidance and support to students seeking to excel on these challenging exams.
Liam's approach to guiding aspiring GRE students is refined and effective, as he adapts to their needs and pace, ensuring their success in mastering the subject matter. In his leisure, he indulges in cultural and culinary exploration through the charming canals of the Netherlands.