ACT Tutoring in Tucson (Arizona)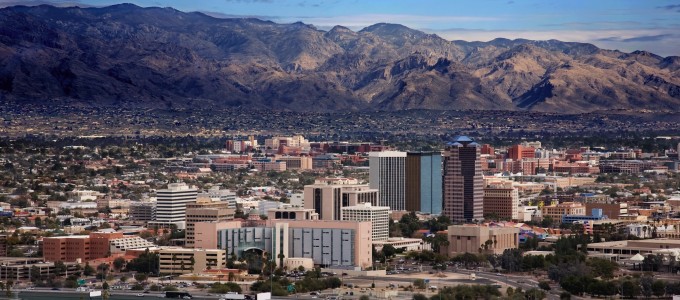 The ACT is not as widely taken in most parts of the world that offer it as the SAT exam, but it is still widely accepted by the admissions committees of most colleges and is generally viewed as a strong potential alternative for the students who may have a skill set that is better suited for the material on the ACT exam rather than the SAT exam. Students who are looking to determine which of the two exams they would be better suited for should consider doing some research beforehand, but if you are looking to find a way of preparing yourself for the ACT, you should consider taking advantage of the private tutoring option offered by Manhattan Review. As a test preparation company which has been offering its services since 1999 to students both in and out of the Tucson area, Manhattan Review is well suited for anyone who is looking to prepare for the ACT.
Manhattan Review tutors offer a wide variety of benefits that are sure to be appreciated by anyone who is trying to decide if private tutoring is the path they want to take in preparing for the ACT. Our tutors are widely experienced with taking the ACT and frequently take it themselves to keep up with the formatting and subject matter that is the current focus of the exam. They can provide students with flexible scheduling that suits both the instructor and the student with their time keeping needs, and the curriculum can be adjusted as needed for the strengths and weaknesses of the student. The tutoring option can also be held online or in-person, depending on what the student prefers, and tutors in the Tucson area can meet at mutually agreed upon locations that allow both participants to travel to somewhere that is easy and convenient.
Students who have used Manhattan Review for help with their ACT exam tutoring have gone into the exam itself with an increased confidence in their ability to perform well on the exam, along with an increased performance in managing their time successfully to ensure a better result on the ACT exam. Students who have used Manhattan Review for their ACT tutoring services have gone on to receive successful admissions into colleges both in and out of the Tucson area, including several of the most highly ranked Ivy League schools and highly acclaimed international schools outside of the United States. As a result of getting into these elite schools, students who have worked with Manhattan Review for their ACT exam preparation have managed to also launch successful careers, including several who work at Fortune 500 companies. Learn more about the potential options Manhattan Review can offer you today by calling or emailing one of our academic program advisors.
ACT Private Tutoring
Hours package 12 to 48 hours, Personalized 1-on-1 Tutoring, In Person or Live Online
ACT Private Course
12 hours in total, Personalized 1-on-1 Course, In Person or Live Online
Tucson
Primary Course Venue:

Manhattan Review Prep
JW Marriott Tucson
3800 W Starr Pass Blvd
Tucson, AZ 85745

Phone: (212) 316-2000

NOTE: We do NOT typically have staff at the venue, so email us before visiting the venue.
Meet a Tucson ACT Tutor: Charles M.
Charles M. grew up in Arizona, but moved to Tucson after he finished his Master's degree at Dartmouth College. He has been working as an English teacher in the Tucson area since his graduation and has also been tutoring with Manhattan Review for a number of years. In addition to teaching the ACT, he also teaches the SAT exam, both in group classes and one-on-one with students.
Even though his specialty is the English language comprehension sections of the exam, Charles is also skilled at teaching the math section of the exam and likes to find links between the two to help students who may be struggling with one section understand the other. He emphasizes the importance of knowing reading comprehension and formula on both exam parts.